In the late nineties, I'd have my portable Sony Sports Walkman FM/AM radio on me while riding the school bus and even though I'd religiously listen to my favorite Top 40 station, jamming in my seat to the latest Destiny's Child and *NSYNC hits, the U.S. Postal Service is who gets credit for first opening my mind to classic psychedelic rock in a big way.
Sure I'd hear The Beatles, Jimmy Hendrix and Janis Joplin throughout pop culture in those years, but the Post Office truly provided the proverbial gateway drug to the genre for me. In the fall of 1998, the U.S. Postal Service launched its iconic Fly Like an Eagle campaign, using the Steve Miller Band song of the same name to set the tone of innovation for their advertising push. As you can imagine, I heard this song all the time while riding that school bus. This Thursday through Sunday, Sundance Square is setting the tone for innovation and supporting local artists at their inaugural Fort Worth Art Fair, and Steve Miller is on tap to headline Saturday night's concert in Sundance Square Plaza, which you know this 90s school bus psychedelic rocker kid will certainly be attending. Steve has a local connection: his family moved to Dallas when he was seven, and he graduated from a Dallas high school.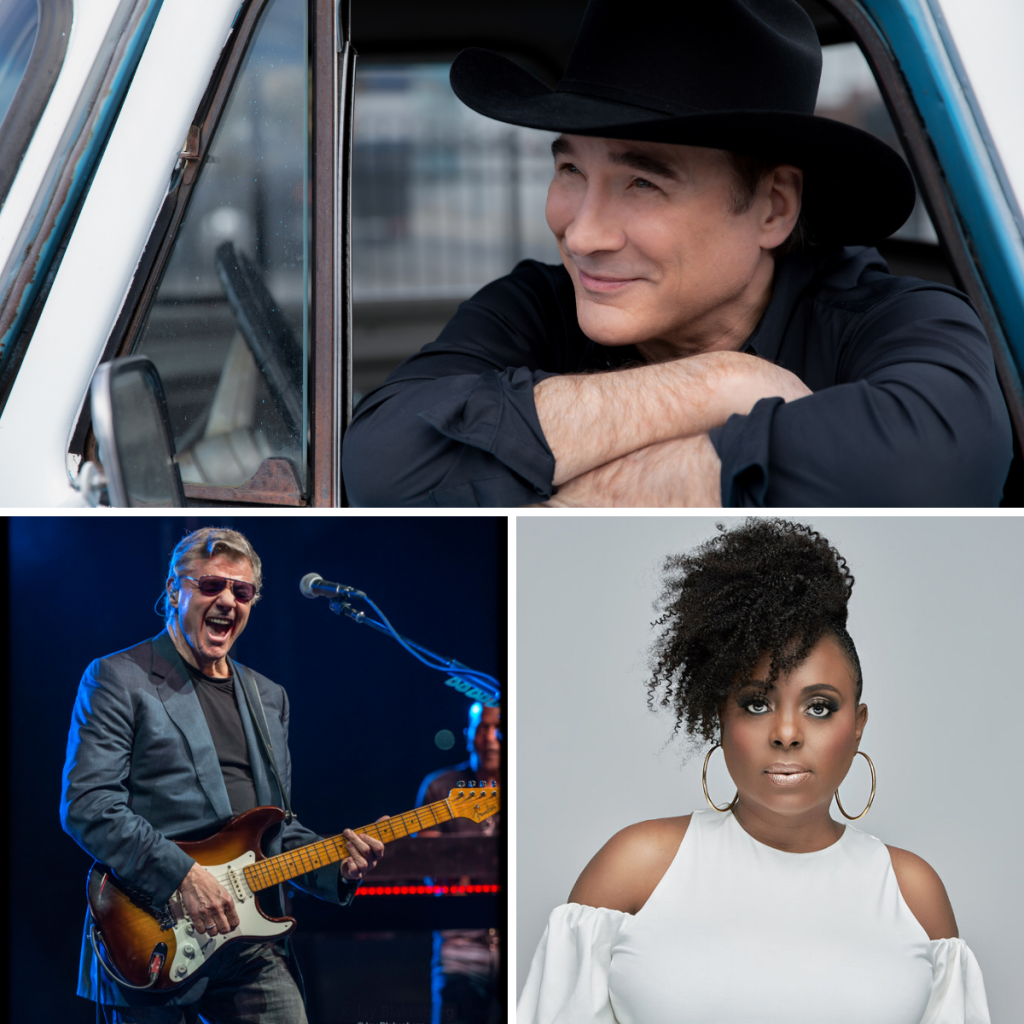 You and your family are invited to see Steve Miller, Clint Black and Ledisi at a fresh celebration of local artists, music and culture deep in the heart of Sundance Square in Downtown Fort Worth this Thursday through Sunday, April 7-10, 2022. The inaugural year of the Fort Worth Art Fair will host a vibrant homage to Fort Worth's rich artistic legacy and a celebration of all things local that will be held in Sundance Square Plaza.
Established by Sasha and Ed Bass, the inaugural Fort Worth Art Fair is a welcoming venue for family and friends to honor their North Texas community and shared culture through art, music and food. "Sundance Square is the heart of Fort Worth – a place where all are welcome. Sundance Square Plaza was built to showcase all things local and worthy of nationwide acclaim. Fort Worth is a supportive community for local artists, and a destination for art collectors," said Sasha Bass, CEO of Sundance Square Management. "Supporting local art and music brings vitality to every community. It's integral that we support local and regional talent. Sundance Square is very proud to host an event in their honor."
Enjoy artwork from some of the hottest local artists and galleries such as Bale Creek Allen Gallery, Dang Good Candy, Art Tooth, Artspace111, Daisha Board Gallery and Pencil on Paper Gallery which will be on display on gallery row on the east side of Sundance Square Plaza.
There will be live music every day of the Fort Worth Art Fair from 12:00 PM through 9:30 PM at the main stage on the west side of Sundance Square Plaza, featuring over 23 local musicians such as Ginny Mac, Abraham Alexander, Robin Hackett, Jordan Whitmore, Noel Iverson Orchestra and Rosie Flores and the Talismen.
You'll be able to see phenomenal performances by Grammy Award-winning headliners Clint Black on Thursday at 8:00 PM, Ledisi on Friday at 8:00 PM and Steve Miller of the Steve Miller Band with Special Guest Catherine Russell at 8:00 PM on Saturday.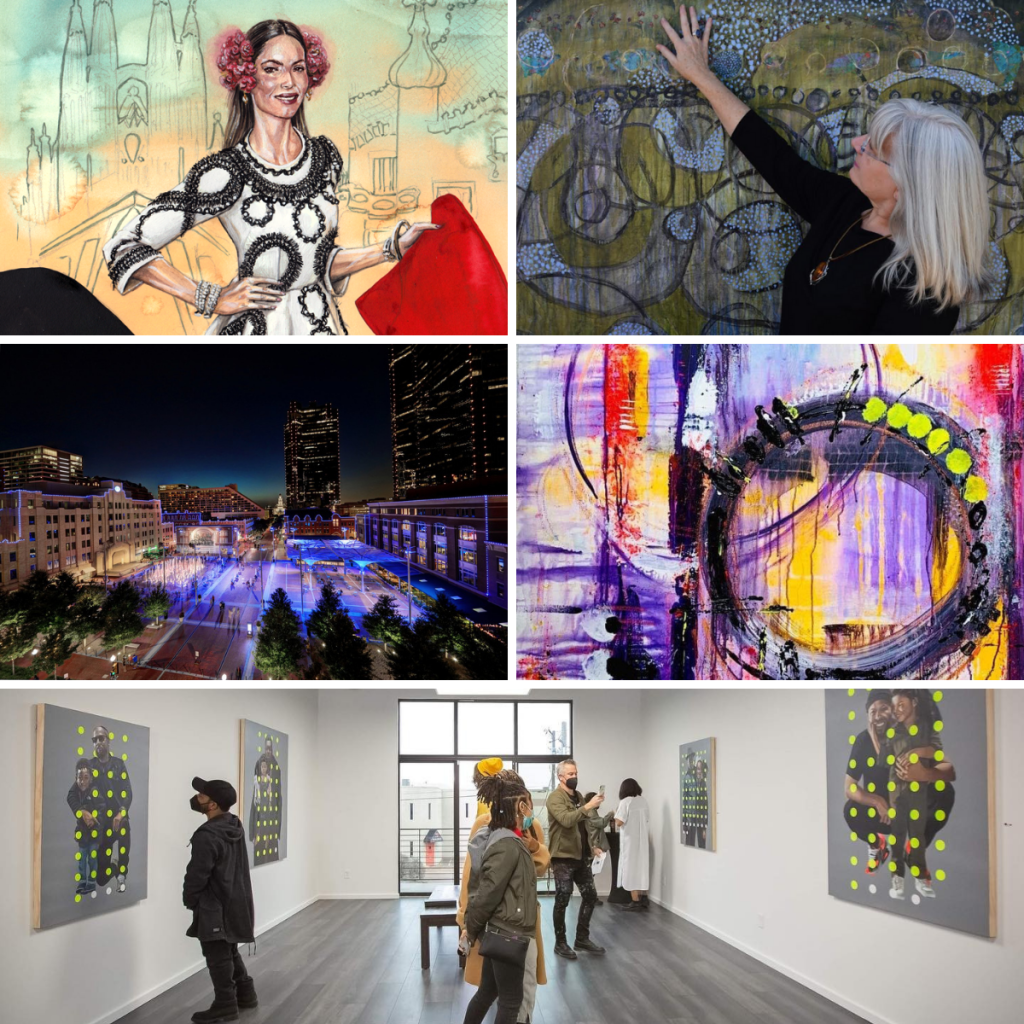 General admission to the Fort Worth Art Fair is free and open to the public. But for the most highly curated Fort Worth Art Fair experience, there are a select number of VIP All-Access Passess and Music Lovers bracelets available.
For $100.00 per day, Fort Worth Art Fair's VIP All-Access Pass is your ticket to an elevated musical, food and beverage experience during the event. You'll be able to see Fort Worth Art Fair's musical talent from dedicated VIP stage viewing areas around Sundance Square Plaza with guaranteed entry. Keep this in mind as access is not guaranteed for the general population once Fort Worth Art Fair reaches Sundance Square's capacity and guests will be moved to 4th and 5th Streets, which may obscure your view or block it altogether.
With your daily VIP All-Access Pass, you'll also be able to indulge in the best flavors of Fort Worth with shareable bites created by the city's top chefs in the private bars and lounges away from the crowds. Enjoy daily tasting menus with bold new flavors to delight your senses from 11:00 AM – 8:00 PM.
Go beyond the select offerings of the public bars and enjoy a full array of liquors and craft cocktails – including a specialty featured cocktail each day. VIP bars are open from 11:00 AM – 11:00 PM. Also with your VIP All-Access Pass, enjoy indoor and outdoor seating lounges for a place to unwind between performances and gallery-hopping. Stay comfortable in private, climate-controlled restrooms with shorter lines that will have you ready to get back to the festivities of the Fort Worth Art Fair. Early bird Fort Worth Art Fair VIP All-Access Passes are just $100.00 per day, and children under age two are complimentary. Click here to get your VIP passes to Fort Worth Art Fair before they're sold out! 
If music is your primary objective for the Fort Worth Art Fair, you can get the Music Lovers Bracelet for $100.00 which can be used throughout the four day event and guarantees in-plaza stage views no matter how busy the event gets.
Get the Music Lover's bracelet here.
Get ready for an exciting four days of the Fort Worth Art Fair and look forward to seeing you there!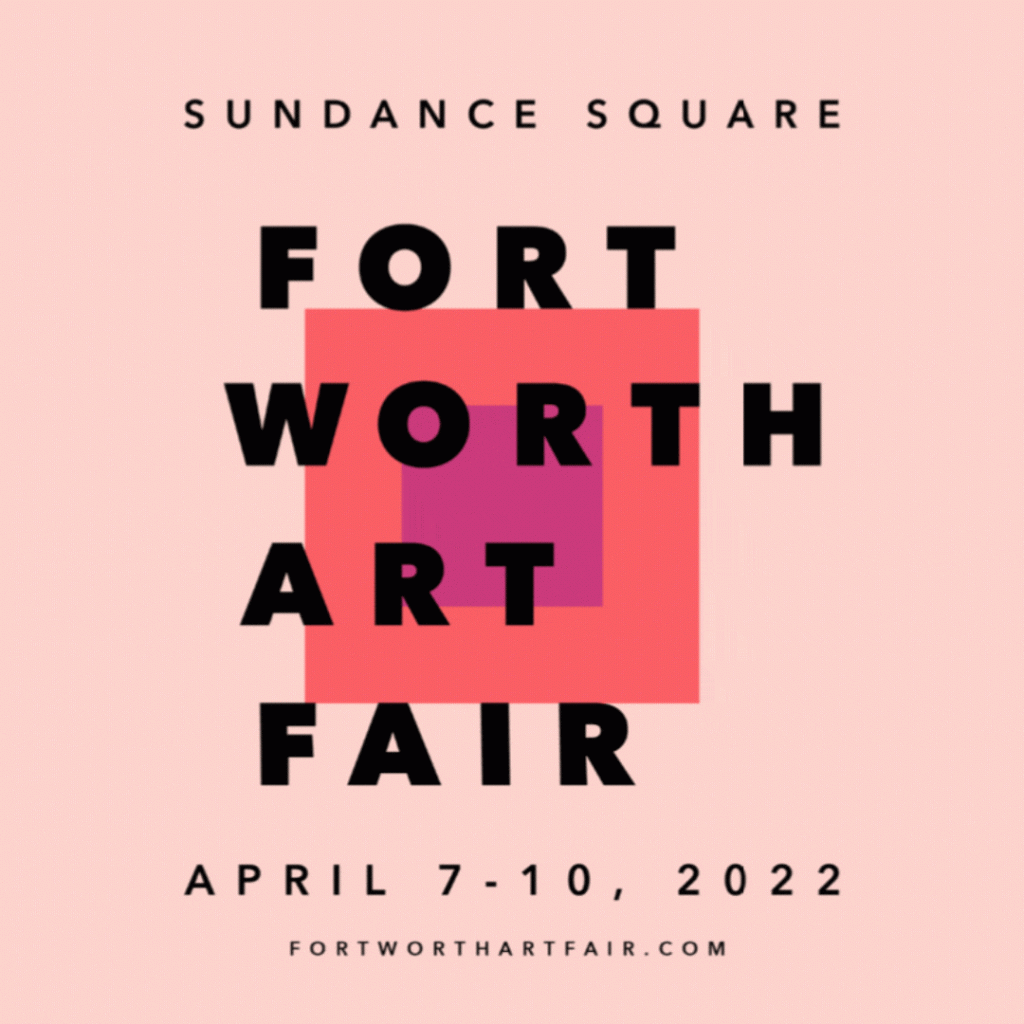 Justin Anderson is an entrepreneur raised in the swamps of Houston who is passionate about connecting with people and making good food. After planting his stake in Fort Worth and attending TCU, he launched his second successful food brand, WOATS Oatsnack. Justin is the Olympics and Happenings Correspondent for Madeworthy, a longtime resident of downtown Fort Worth, and you can find his new Bel Air Ranch Herb & Spice Seasoning Rub in select fine meat markets in Fort Worth.