In the last few years, Fort Worth has seen numerous free-standing emergency departments (FSED) open.
And close.
FSEDs have a murky reputation. Yes, they are open 24 hours a day, seven days a week, and most claim "no waiting," but the nebulous reputation persists. They are reputed to surprise bill (insist on collecting whatever medical insurance doesn't cover). They are reputed to be out of network and more expensive than hospital ERs. The physicians who work in FSEDs are presumed to be under-qualified or on the run from mysterious circumstances.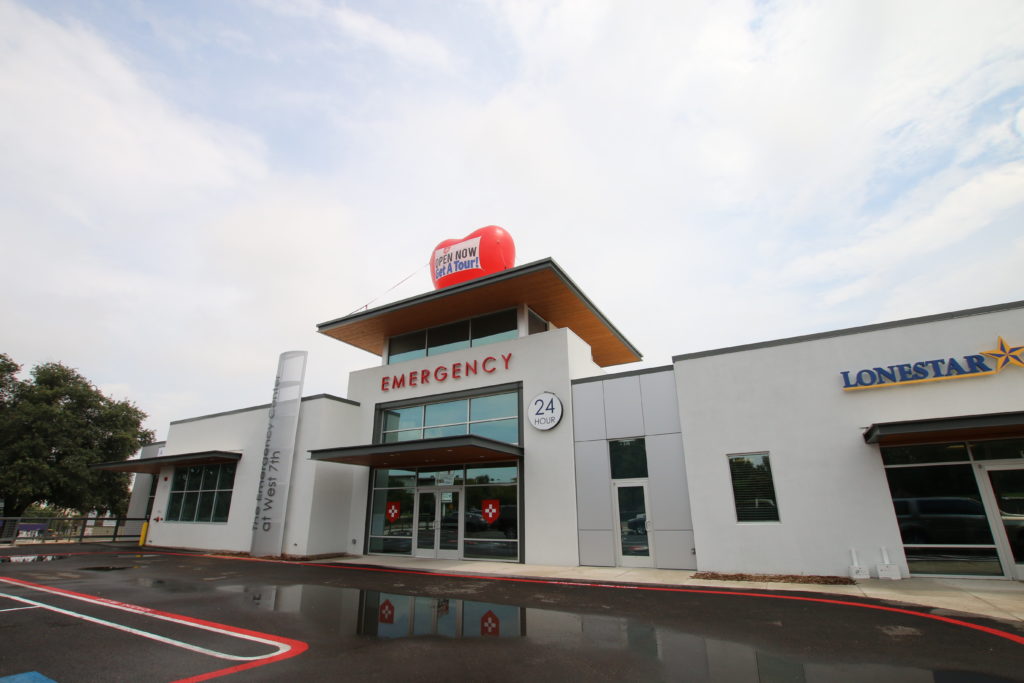 Nothing could be further from the truth, especially at The Emergency Center, now open on University across the street from the Modern. So what sets The Emergency Room apart from other FSEDs?
Like other FSEDs, The Emergency Center is open 24 hours a day, seven days a week, 365 days a year. They pride themselves on the fact that there is truly no waiting, allow patients to reserve a room before their arrival, and can even send an Uber Health to pick the patient up if needed. The Emergency Center boasts hundreds of 5-star reviews and truly value the community's trust.
Like other FSEDs, The Emergency Center is fully equipped to deal with minor emergencies such as fractures, lacerations that require stitching, and major conditions that require on-site diagnostic testing. However, the team at The Emergency Center continually looks for better ways to deliver care to patients with state-of-the art technology, like a high resolution, 64-slice CT scanner, which few FSEDs in the area have. They also recently added the technology from Care Taker to continually monitor patients' vital signs through advanced abilities, without needles or other invasive means.  Instead of the blood pressure cuff squeezing the arm every five minutes, which can be uncomfortable, the Care Taker gives constant blood pressure measurements just with a small cuff on the finger — the finger cuff is snug but comfortable. Other measurements Care Taker can obtain include oxygen levels, respiratory rate, and EKG tracing. They have an on-site lab which turn around test results quickly. Their physicians are Board Certified and skilled from stitching lacerations, setting fractures with IV sedation to eliminate pain, to resuscitating, diagnosing, and stabilizing patients in life threatening emergencies. In fact, many of The Emergency Center physicians also work in big hospital ERs!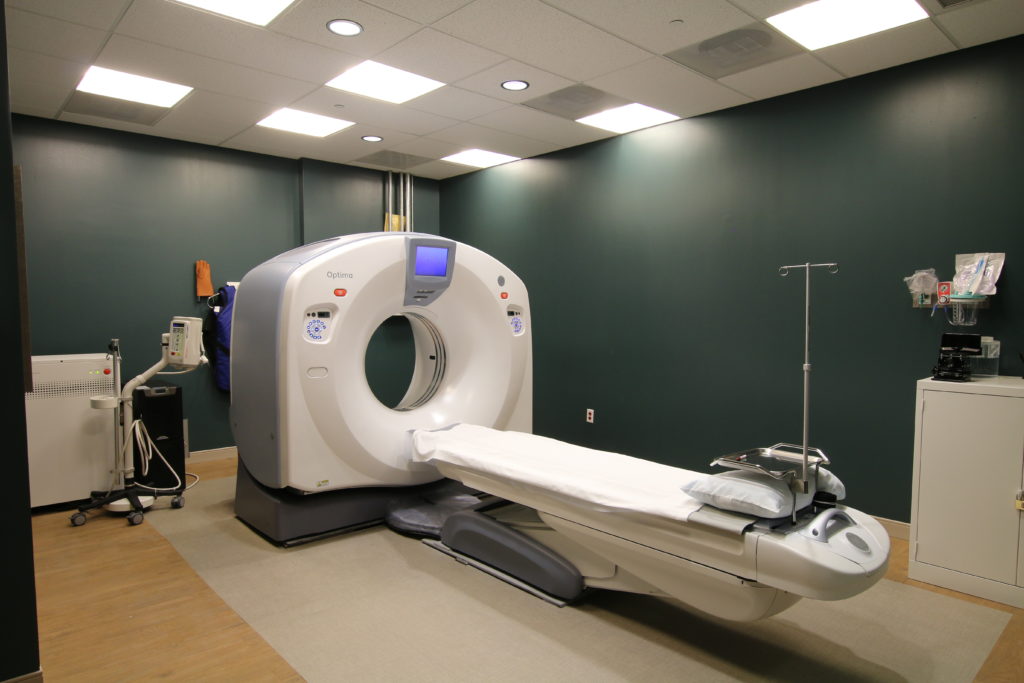 When it comes to billing, The Emergency Center never surprise bills. This practice, also known as balance billing, often leaves patients holding the bag when insurance companies refuse to cover procedures, tests, or other medical charges. Often framed as "surprise bills", the issue is more a "surprise lack of coverage." The truth is, if a patient is acting like a "prudent layperson" and thinks they are having an emergency, then it is an emergency and the insurer must process the ED visit as in network. Instead of hunting down patients and forcing them to pay for charges their insurance should cover, folks at The Emergency Center, which rightly prides itself on its affordable, transparent pricing, take the time to explain a patient's insurance coverage and payment options, and advocate for the patient to their insurer to reduce the patient's out of pocket costs, even if they have a high deductible.
Speaking of insurance, The Emergency Center honors all private and commercial insurance, and by state law your health insurance company is required to process your ER visit at in network benefit levels. Of more interest to many people in Fort Worth, The Emergency Center accepts TriCare, the healthcare benefit program for U.S. Armed Forces personnel, retirees, and their dependents. In a city with a Joint Reserve Base, this is BIG!
The Emergency Center also has affordable self-pay rates. In fact, they have gone so far as to create a membership plan for those with no health insurance or high deductible health plans: for an affordable, monthly fee, you and your family can receive primary care (including well visits), telemedicine, urgent care, and emergency care. Direct Primary Care is growing in popularity as insurance companies make it harder to get coverage, but this plan, called OnDEC Health, is more than Direct Primary Care. By including urgent care and emergency care into the plan, OnDEC Health offers a truly comprehensive healthcare membership plan.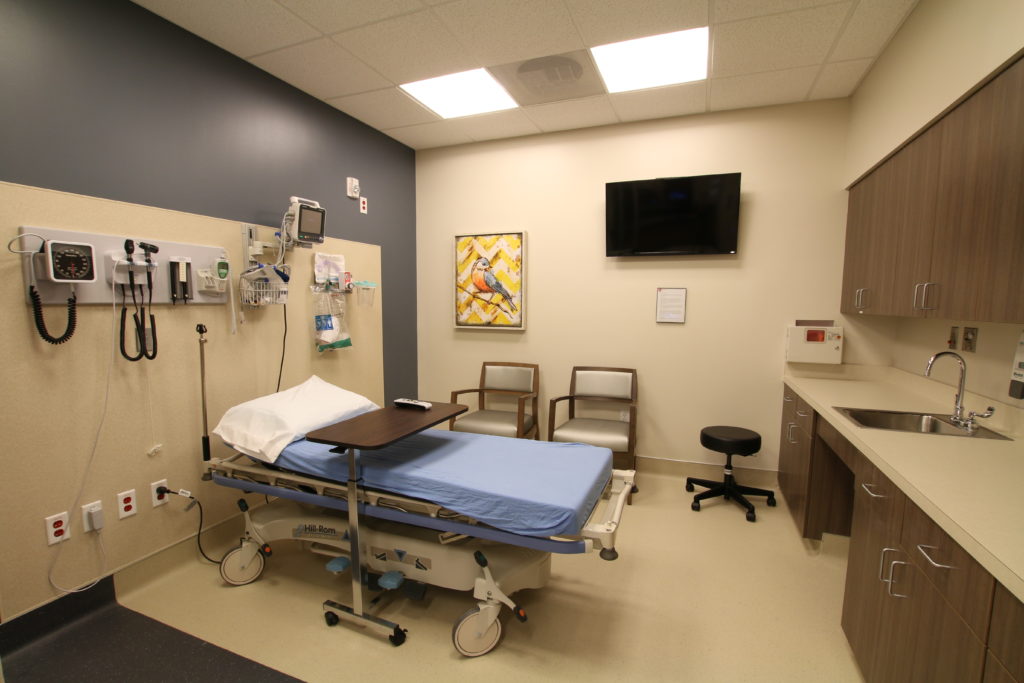 But why would you go to The Emergency Center instead of a hospital emergency room? Well, hospital emergency rooms are notorious for their long waits. In order to turn beds, you very well may be admitted to the hospital for observation. This can leave you with a higher bill to pay. The Emergency Center can observe you for up to 23 hours, possibly eliminating the need for admission. To make the observation time a little easier, they will order food via Uber Eats for you and any caregivers waiting with you. If you do have to be admitted to a hospital, The Emergency Center will order an ambulance for the transfer. When you arrive at the hospital, you will immediately be admitted, bypassing the wait in the emergency room.
When you leave The Emergency Center, you may not be able to go immediately to a pharmacy for your prescription. Thanks to The Emergency Center's on-site pharmacy, patients leave with 72 hours-worth of their prescriptions upon discharge.
The physicians at The Emergency Center are all licensed, board-certified, and experienced doctors. They love their profession, and they take the time to really talk to you, making sure that you understand everything. In fact, they will happily refer you to an urgent care center if your condition isn't dire, and they will make sure you receive the highest care available. In fact, Dr. Michael Cowan, subject of Madeworthy's cover story "The Healing Fields: A Medical Mission Trip to Cambodia," is now at The Emergency Center. We love Dr. Cowan and are happy to know he's close by!
To celebrate American Heart Month, The Emergency Center is offering FREE heart checks through the month of February. Heart disease is the leading cause of death in the United States, and The Emergency Center wants to make sure Fort Worthians' hearts are healthy. The heart check includes an EKG, a lipid profile, and a risk assessment. Of course, if you have chest pains, don't wait – get to The Emergency Center or call 911, immediately! Administering heart resuscitation drugs to patients whose cardiac arrest is witnessed at the time of the attack can improve survival, so waiting in a hospital waiting room could cost more than just time.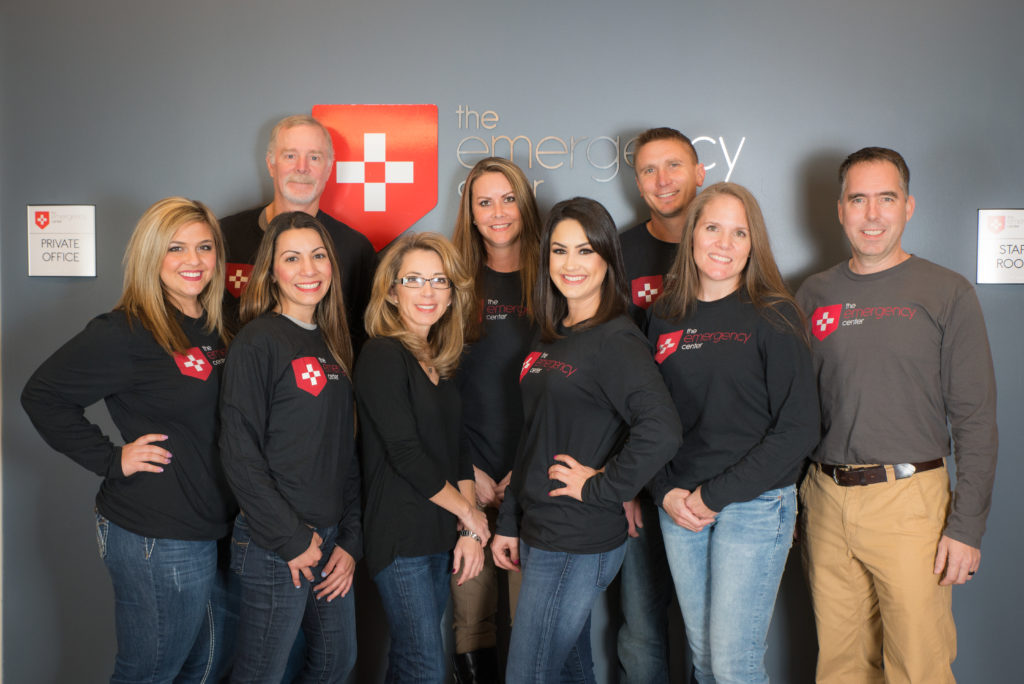 At The Emergency Center, you will be treated with care and respect. Your doctors will take the time to talk with you so that you understand your diagnosis and your treatment options so you can make informed decisions. To learn more about The Emergency Center, follow this link. The physicians, nurses, and staff are ready to help you feel better!