Welcome to Lively Luxury Designs. Where Luxury meets innovation.
Discover the art of interior design as we create stunning accent walls that redefine elegance and elevate your living space.
Our exclusive range of high-quality materials, expert craftsmanship, and unparalleled attention to detail will help you craft a home that exudes sophistication, trendiness, and warmth.
Learn more and book a free consultation here: https://www.livelyluxurydesigns.com/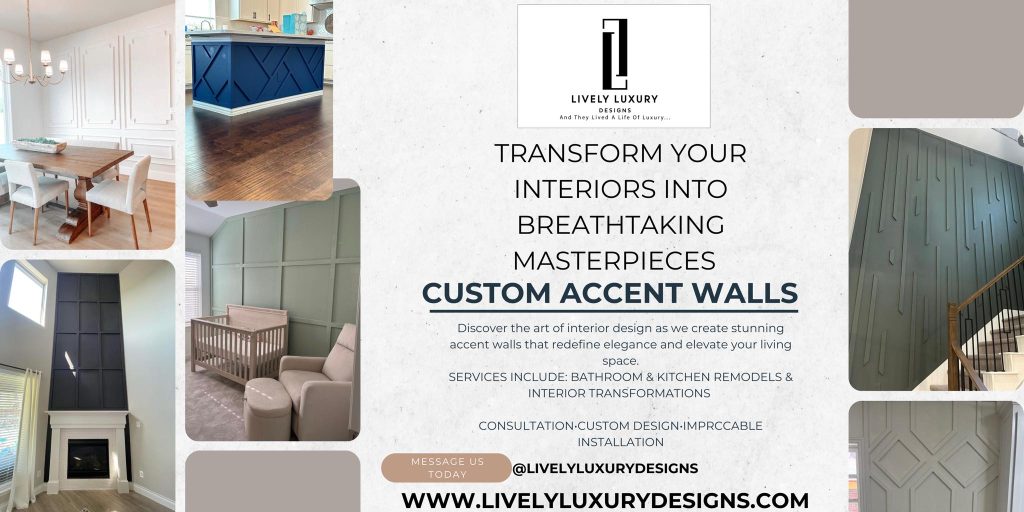 Additional information
Contact Name: Lauren Horstman
Contact e-mail: Lauren.Horstman@livelyluxurydesigns.com