The chefs who shared recipes with us for the January/February 2022 issue of Madeworthy are working hard to build a brighter future for themselves, their families, and Fort Worth.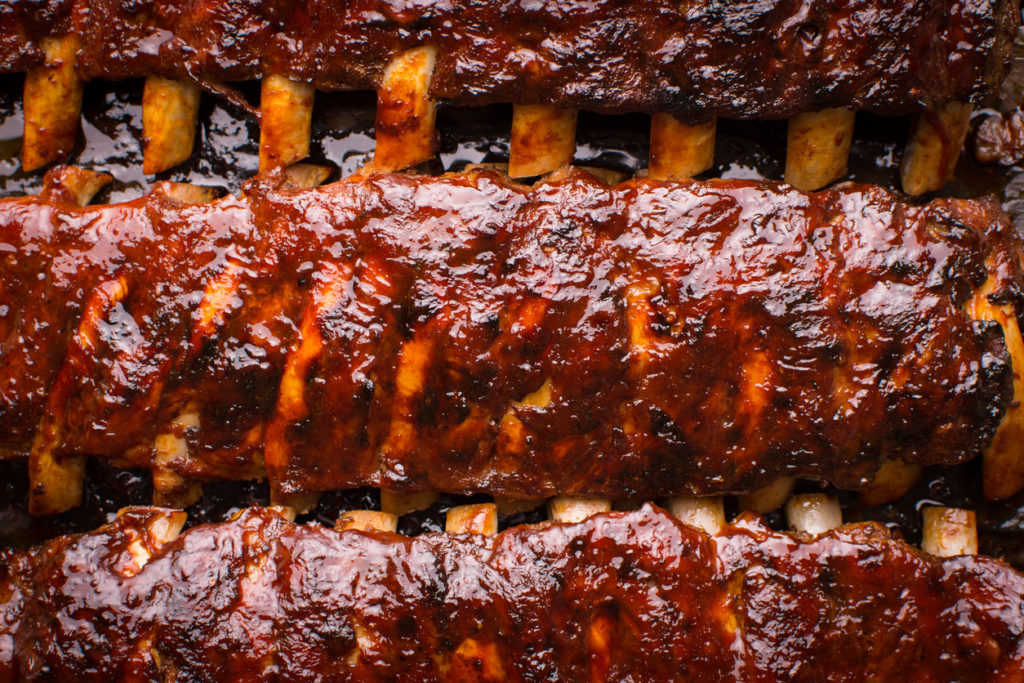 Texas-Style Barbecue Spareribs
Chicago-born Trevor Sales is quickly becoming the darling of the burgeoning Fort Worth barbecue scene. After serving his delicious brisket, barbacoa, and ribs from a food truck, Sales' Brix Barbecue is moving to a brick-and-mortar location this spring. His sparerib recipe is perfect for any backyard barbecue!
Ingredients
The most beautiful rack of pork spareribs you can afford
Seasoning rub of your choice – Trevor recommends salt, pepper, garlic powder, and paprika
Apple cider vinegar
Your favorite barbecue sauce – Trevor says if the sauce is thick, thin it down with some apple cider vinegar
Directions
Preheat your smoker to 250°. Rub the seasoning into the rack of spareribs and smoke for 3 hours. Halfway through, spray or lightly baste with the apple cider vinegar.
After three hours, wrap the ribs in foil, either spray or lightly baste with more vinegar, and brush on a light glaze of the barbecue sauce. Place the wrapped ribs, meat side down, back in the smoker and cook for another 2 hours.
Unwrap the ribs and smoke for a final 20 to 30 minutes to let the glaze caramelize before serving.
Green 'n Beans
This recipe comes from local chef Scotty Scott's brand new cookbook, Fix Me a Plate: Traditional and New School Soul Food Recipes from Scotty Scott of CookDrankEat, available on January 25 from Page Street Publishing.
"This dish is part Tuscan bean soup and part down home collard greens. Although there's usually a fair bit of meat in collard greens from the smoked turkey or ham hocks I always felt like collards were one ingredient away from being a complete meal. Enter some delicious cannellini beans. A bit more stock or water than usual and voila, a delicious collard green meal."
Ingredients
1 tablespoon (20 ml) olive oil
1 large onion chopped
1 large carrot chopped
2 celery ribs chopped
3 garlic cloves minced
3 garlic cloves smashed
½ teaspoon Red pepper flakes
2 bay leaves
1 teaspoon (5 ml) fresh thyme
½ teaspoon fresh oregano
1 teaspoon (5 ml) kosher salt
½ teaspoon black pepper
1/2 teaspoon garlic powder
6 cups (1.5 l) vegetable or chicken broth
Parmesan rind (optional)
2 bunches collard greens, stems trimmed and chopped
1 pound (500 g) dried cannellini beans
Fresh parsley for serving
Grated parmesan cheese for serving
Directions
"In a large, heavy-bottom pot or Dutch oven, heat the olive oil over medium heat. Add the onion and cook 2-3 minutes. Add the carrots and celery and cook another 2-3 minutes until the vegetables are tender. Add the garlic, red pepper, bay leaves, thyme, oregano, salt, pepper and garlic powder and stir to combine. Add the stock, beans and the parmesan rind. Bring the soup to boil, then turn the heat down and simmer for 45 minutes stirring occasionally. Add in the collard greens and stir to combine. Cook for an additional 45 minutes until the greens start to become tender. We want them tender but not falling apart. Serve and enjoy."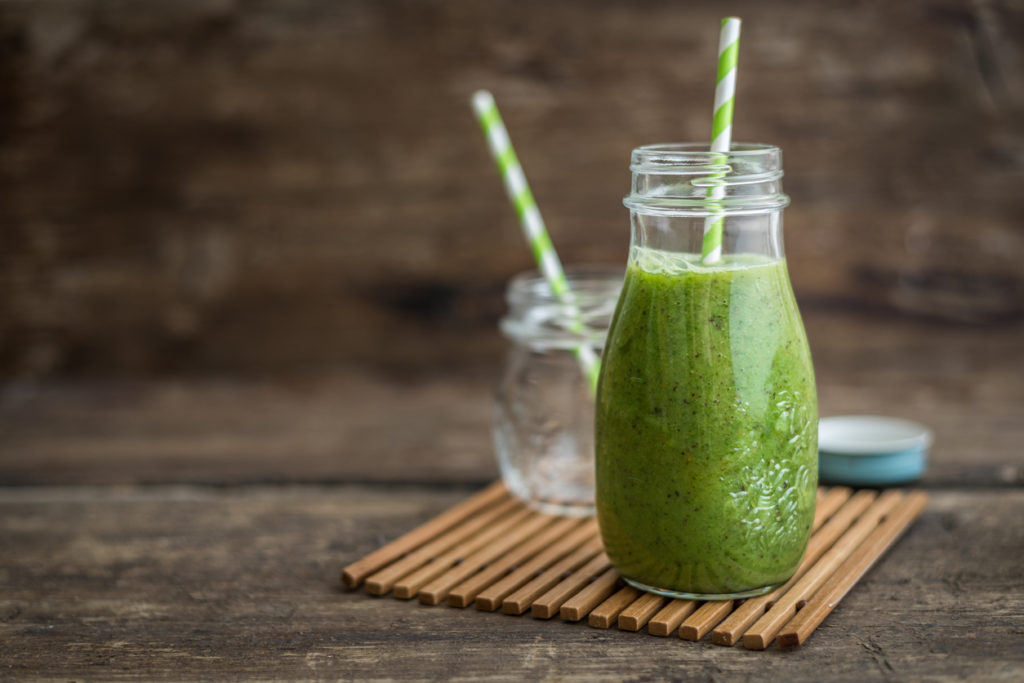 The Ghost of Green Lantern Smoothie
Chef Lanny Lancarte shares this healthy and delicious smoothie from Righteous Foods. It's the new year, after all, and building a brighter future needs healthy nutrition!
Ingredients
6 chunks of frozen mango
1 banana
1 ounce kale
¼ avocado
2 ounces coconut milk
1 tablespoon almond butter
6 cubes ice
Directions
Blend all ingredients in a blender. Adjust the consistency with coconut milk to taste, as needed. Serve 1.