Fun, off-kilter, slightly goofy events like Festivus are a natural fit for the Fairmount community. The tight knit Near Southside neighborhood is home to newer, young couples and older residents who remember when the historic neighborhood wasn't the desirable hotspot that it is today.  

While most people know of Festivus from the famous Seinfeld episode "The Strike." Frank Costanza claims he created the secular holiday as a response to the commercialization of Christmas. In reality, Festivus was conceived of in the 1960s.  
Author and editor Daniel O'Keefe envisioned the holiday as a non-religious celebration that includes the outward trapping of Christmas but none of the commercial baggage. The Festivus pole, for example, consists of a lone aluminum pole that leaves Charlie Brown's tree appearing comparatively decadent. (It's interesting to note that Daniel O'Keefe's son, Dan, co-wrote "The Strike," thereby bringing Festivus to the rest of us.)  
Since 2014, Festivus has become a beloved part of the holiday season for Fairmount residents. Brandon Garrett and his wife Christa started the annual tradition in 2014. 
"At first, it was just a neighborhood thing" that wasn't organized, said Lori Gallagher, who has co-organized the events with Kelly Bowden since 2018. 
"The neighborhood always goes all out when decorating," she continued. "That's kind of our thing. We have these historic houses and front porches. Brandon came up with the idea of doing a bus tour." 
That first year, Festivus revelers met at BREWED where they could board buses which then toured the Fairmount neighborhood. Along the pre-planned route, residents reenacted scenes from popular holiday traditions and movies. The Nutcracker, Christmas Vacation, and How the Grinch Stole Christmas are perennial favorites. Residents also had the opportunity to vote on the best decorated homes — a tradition that has carried to this day.  
Another annual tradition has been the donation of gifts to One Safe Place, a nonprofit that prevents violence in Tarrant County's neighborhoods, schools, and homes. 
"The next year, we moved [Festivus] to The Space," Gallagher said. "People bought tickets and got a tour. That worked for a few years." 
Bowden's Rosen House Inn, a bed and breakfast, served as a kid-friendly Festivus stop that featured choirs, hot chocolate, and meet 'n greets with Santa Claus. After 2017, the Garretts opted out of organizing the events. 
In 2018, a "couple of people came and said we are not having Festivus," Gallagher recalled. "[We said] 'Oh, we have to have Festivus.' It ended up that Kelly and I took over as co-chairs. She is the doer. I'm the one taking notes." 
Despite the pandemic, Festivus and the donations to One Safe Place continued in 2020 with public health accommodations. In lieu of a bus, participants drove themselves through the pre-planned route, and gifts were dropped off with minimal physical contact, the co-organizers said. This year's Festivus festivities, which takes place of Saturday, December 11, from 6 to 9 pm, will take similar precautions, they added.  
Bowden said that, for Fairmounters, Festivus kicks off the season of giving. "It's an all-inclusive Christmas spirit," she said. 
Gallagher added that the celebration brings the neighborhood together through friendly rivalries via the house decorating contest. In the weeks leading up to Festivus (which is typically held the first weekend in December), the co-chairs canvass Fairmount to see who needs help decorating their homes. If a family is in financial need, the Festivus crew will donate time and resources, even if it occasionally ends up helping the wrong home. 
"One couple contacted me about light decorations," Gallagher recalled with a laugh. "They weren't home. I put all the lights up, and it was the wrong house. I had to take them all down. They were like, 'We were waiting for you!'"  
Fairmount residents "take great pride in" their home decorations, Gallagher said. "They want people to show off our neighborhood." NUSA, a national neighborhood advocacy group, recently awarded Fairmount's Festivus event with its Neighborhood of the Year Award in the Social Revitalization/Neighborliness category.   
As for any changes to this year's festivities, Gallagher would only say that there are some "big surprises planned." So, stay tuned. After all, even if you don't live in Fairmount, Festivus really is for the rest of us.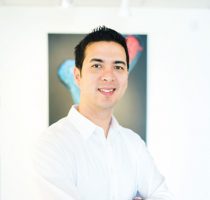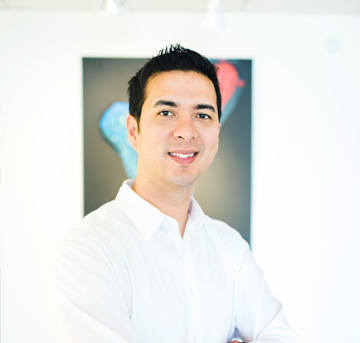 mounEdward Brown is a writing tutor and piano teacher. He is also an award-winning writer for the Fort Worth Weekly and volunteers for numerous Fort Worth nonprofits.