Fort Worth is a vibrant city for the arts. We love our visual artists, musicians, and performers. We also have a growing community of authors. Tina Howard, owner of Leaves Book & Tea Shop in South Main Village, has some authorial recommendations for those who want to read local.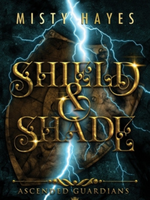 Building on a love of the fantastic, Misty Hayes has become known as an author of well-writen, female-driven YA fantasy fiction. Her Blood Dagger series has won multiple awards, and the first book in the Ascended Guardians series, Shield & Shade, was published last year to great acclaim. When she's not writing, Misty is directing short films, traveling, and riding herd on her tribe of nieces and nephews.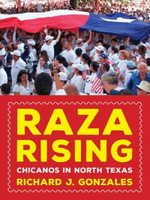 Although Richard Gonzales was born in Chicago, he has lived in Fort Worth since 1969. After graduating from the University of Texas at Arlington with a degree in English, he was drafted into the army. He followed his honorable discharge with a master's in social work from UTA. His book Raza Rising: Chicanos in North Texas is based on articles Gonzales wrote as a guest columnist for the Fort Worth Star-Telegram. Drawing on his life and the lives and experiences of his community, Raza Rising is a personal take on issues facing Chicanos in North Texas.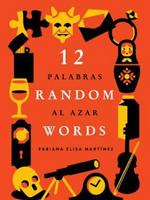 Fabiana Elisa Martinez, linguist, language teacher, and writer, has loved books and words since she was a little girl in Buenos Aires. Her book of short stories, 12 Random Words/12 Palabras al Azar: A Bilingual Collection, has won multiple awards. Each story developed from an exploration of a single word and tells tales of hope, disappointment, and discovery. Martinez is a polyglot, speaking Spanish, English, French, Portuguese, and Italian. She is working on a novel.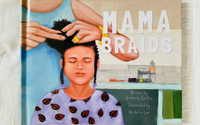 According to her author's bio, Kimberly Griffin is a wife, blogger, stylist, foodie, and full-time stay at home mom. Whew! She can now add author to that list. Her debut book, Mama's Braids, developed out of an extra credit assignment in an English course at the University of North Texas. With her professor's and her family's encouragement, Griffin developed her poem into a beautiful children's book that is a legacy of love and pride for her two young daughters.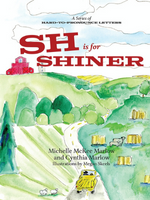 Texas Christian University alumna Michelle Marlow's passion for helping children overcome speech disorders lead directly to her career as a children's author. In each book in "A Series of Hard-to-Pronounce Letters," Marlow, along with  Cynthia Ann Marlow, addresses a hard-to-pronounce letter in a fun and engaging way, allowing their young readers to build confidence as they overcome their speech disorders. The latest in the series, SH Is for Shiner, was published in October of 2021.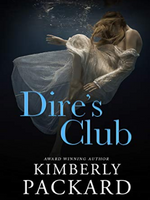 Dire's Club, the latest book from Kimberly Packard, tells the story of Dire's Club, a specialty travel agency. It won the award for Best Adult Fiction in 2021 at the North Texas Book Festival. A graduate of the University of North Texas with a degree in journalism, Packard has worked in public relations and communications for almost 20 years. When she's not writing, she's running, doing yoga, and enjoying her husband Colby, cat Oliver, and dog Charlie.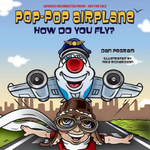 What child hasn't wondered how airplanes stay up in the air? Fortunately, Don Pegram and his alter-ego, Pop-Pop Airplane, are here to help! After retiring as a lieutenant colonel in the United States Air Force, Pegram was a pilot for Southwest Airlines, flying Boeing 737s. Pop-Pop Airplane stars in two books, Pop-Pop Airplane, How Do You Fly? and Let's Go Fly with Pop-Pop Airplane. Pegram now lives in Crowley with his wife. He has three children and four grandchildren.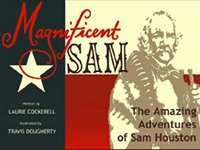 Former elementary school teacher Laurie Cockerell collaborated with her brother Travis Dougherty on Magnificent Sam: The Amazing Adventures of Sam Houston and Founders Fables'. A graduate of the University of Texas at Arlington, she has a love of Texas history and has written several books on it. She lives with her family in Fort Worth.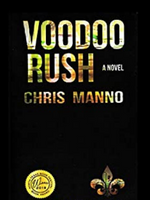 Chris Manno wants you to live in his stories. That's what he teaches in his classes at Texas Christian University and Texas Wesleyan University. His books aim to draw you in, to have you live the story. His nonfiction draws from Manno's experiences as a pilot for a major carrier. His book Voodoo Rush was named Best Fiction of 2018 at the North Texas Book Festival, while An Airline Pilot's Life won Best Nonfiction of 2020 at the same.