During my conversation with Pamela Moncrief, a well-known player in Fort Worth's mixology scene and owner of POP UP BAR, I realized that she seems to have figured out what most of us refuse to accept – that there's only so much we can control in life.

This understanding likely came in handy when the pandemic hit, shutting down her nascent yet thriving event business but Moncrief admits that it was far from easy. "A lot of that year [2020] was spent processing. When you are a person that lives to please others and finds your value and your identity in your career and that's gone, what do you do?"
She turned to her two little boys. "When no motivation was left, it was my kids. I want them to see a strong woman in their life. I didn't want to surrender." While others learned to bake bread or crochet, Moncrief used her downtime for personal growth, to discover and define what happiness was to her. When I asked if her plan was to resurrect POP UP BAR once the world started on a path to normalcy, Moncrief answered honestly. "I was not sure what would happen. I left myself very open to the universe and wanted to pour myself into whatever was presented next because that's kind of how my life has been…incredible opportunities that fall into my lap."
Not to spoil anything but her business has popped back up (pun intended). After being starved of group gatherings for over a year, the public demand for celebrations and entertainment is high. And with a reputation for providing next-level, curated event experiences, Moncrief and company have been busy. The Amon Carter Museum of American Art teamed up with POP UP BAR in September when they hosted their 60-year birthday bash, which saw almost 4,000 guests in attendance. Moncrief gives credit where credit's due and thanks her team for the success that she's experienced since starting the business in 2018. "Our staff is incredibly skilled…so it's an honor any time you can surround yourself with such talented people."
While POP UP BAR is operating once again, Moncrief acknowledges the change and transformation she and her business have undergone. "We're still very much in the build it from the ground up phase. The world is very different now and we are too." One of those changes includes hiring longtime friend, Angela Patino, to run logistics and operations. Moncrief also alluded that she has a few surprises up her sleeve. "We are very close to debuting something with POP UP BAR." While we all wait, you can follow POP UP BAR on Instagram to keep tabs or you can email pam@wearepopupbar.com to plan your own unforgettable moment.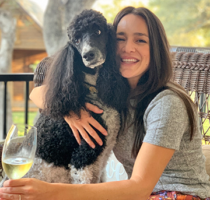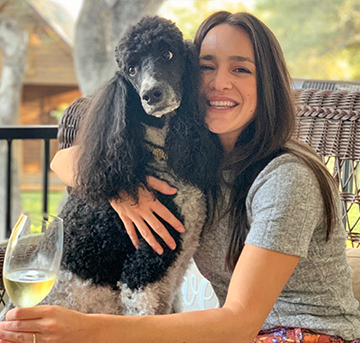 Although she prefers burnt orange to purple, Hannah Bush is happy to call Fort Worth her new home. She began freelance writing a few years ago to break up the monotony of her 9 to 5, and to prove to her parents that she's making good use of her journalism degree. When she's not hanging out with her cat, Hannah can likely be found on a patio with her husband, talking about her cat.