Get ready for a whimsical adventure at the Fort Worth Museum of Science and History on September 23rd! We are thrilled to announce the arrival of the exciting new exhibit, "Very Eric Carle: A Very Hungry, Quiet, Lonely, Clumsy, Busy Exhibit," in partnership with the Children's Museum of Pittsburgh and the Eric Carle Museum of Picture Book Art!

"Very Eric Carle" invites you on a mesmerizing journey into the imaginative world of the renowned author and illustrator, Eric Carle. Inspired by his quintet of "very" books, including the beloved classic, "The Very Hungry Caterpillar," this play and learn exhibition is all about friendship, creativity, and the power of imagination.
Guests will immerse themselves in the world of children's literature with activities inspired by five of Eric Carle's classic books:
Become the Very Hungry Caterpillar as you follow his path
Weave a web with the Very Busy Spider
Find your light with the Very Lonely Firefly
Make the Very Clumsy Click Beetle flip and jump
Compose a night symphony with the Very Quiet Cricket
Create artwork using many of Eric Carle's materials and techniques
Enjoy a gallery of prints from Eric Carle's Very Series as well as works in progress
Step into a kaleidoscope of colors, textures, and shapes, where the boundaries between art and nature blur. Discover the messages of hope, love, and persistence woven into these timeless tales, inspiring you to find magic in your own lives!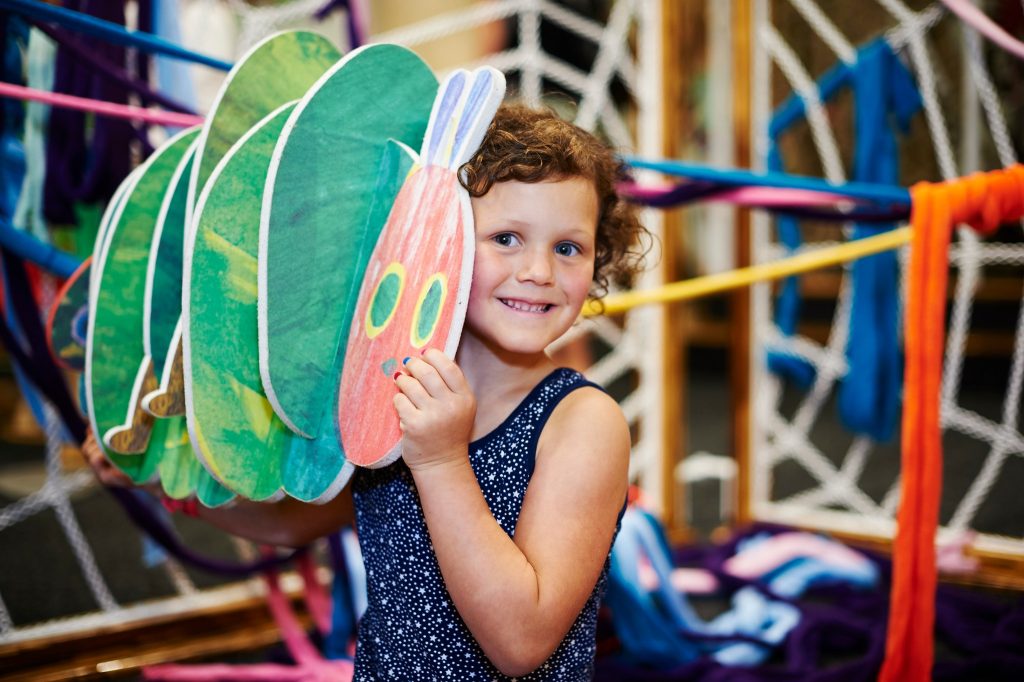 The "Very Eric Carle" exhibit will be open September 23, 2023, through January 7, 2024. Don't miss this extraordinary opportunity to be inspired by the art and stories that have captivated generations of readers!
"Very Eric Carle" is included with Museum admission or membership. The Fort Worth Museum of Science and History is open Tuesday through Saturday, 10 AM – 5 PM, and Sunday, Noon – 5 PM. Special holiday hours may apply. Plan your visit today!