Community News
Ariat Announces New Partnership with FWSSR and Dickies Arena
Building on their shared commitment to the western lifestyle, the Fort Worth Stock Show & Rodeo and Dickies Arena are proud to announce a new partnership with Ariat International.

Ariat, the leader in innovative Western, English and Work footwear and apparel, was the first company to bring athletic footwear technology to equestrian sports, forever changing the industry. This new partnership will make Ariat the official boot partner of Dickies Arena and the official western apparel partner of the Fort Worth Stock Show & Rodeo.
"It has been a privilege to join the local community over the past few years with the construction of our main distribution hub to Fort Worth and the opening of our brand shop in the Stockyards," said Beth Cross, co-founder and CEO of Ariat. "Our partnership with Dickies Arena and the Fort Worth Stock Show & Rodeo is a terrific opportunity to further support the Fort Worth community."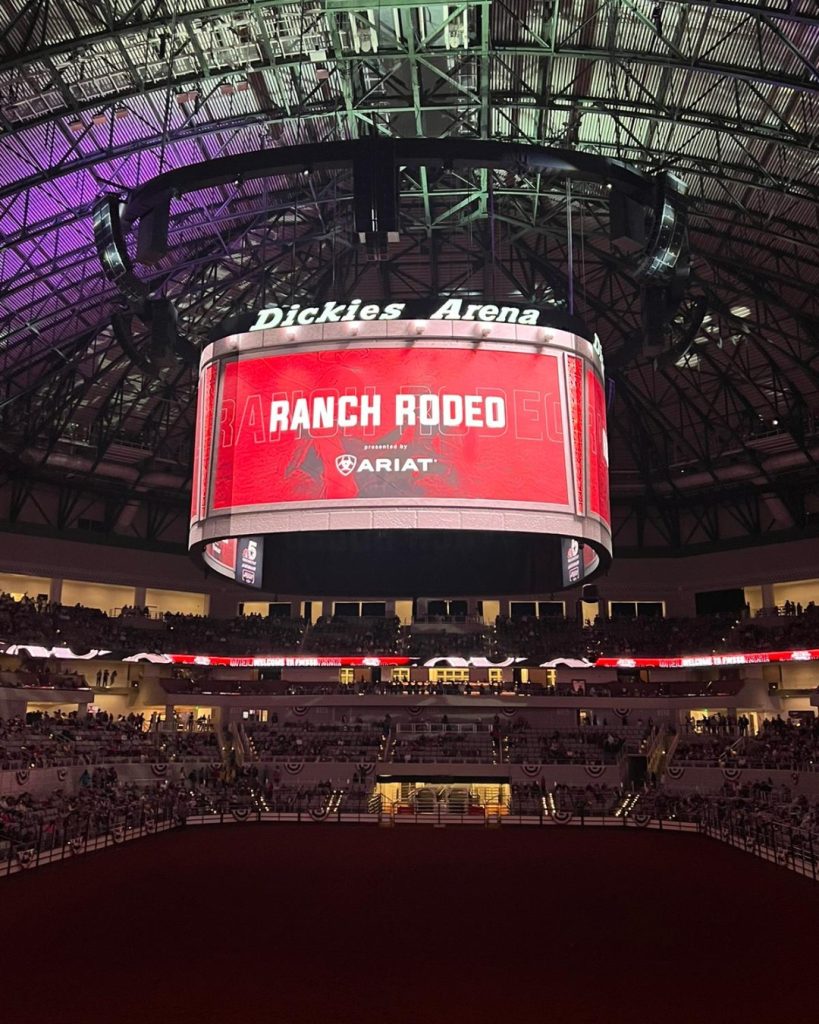 Ariat will have a prominent presence at the Fort Worth Stock Show & Rodeo, running through February 4. Kicking off the Stock Show is Ranching Heritage Weekend, which includes the Best of the West Ranch Rodeo and some of the event's most prestigious horse shows and sales – all which will be presented by Ariat. Ariat will also be the presenting sponsor of the exciting lineup of entertainers in the Stock Show's Auditorium Concert Series.
"This partnership with Ariat is exciting for the Fort Worth Stock Show & Rodeo because of our mutual passions for the western way of life and the community of people that make it unique and special," said Stock Show President and General Manager Brad Barnes. "With Ariat presenting our Ranching Heritage Weekend and Auditorium Concert Series they'll now be directly engaged with two unique important subsets of the FWSSR audience – working ranch cowboys and cowgirls and concert-going Stock Show fans."
Dickies Arena's most exclusive premium hospitality space at the arena, the North Club, will be officially renamed the Ariat Club. This club is accessible only to suite, loge box and founders rodeo box holders.  The Ariat Club exudes high-quality finishes and décor along with world-class service and chef-prepared fine dining that create the beautiful, elegant ambiance of the club. The Ariat Club is the top-notch hospitality space in the arena that offers a prime view of the arena floor, whether to enjoy a concert, family show, sporting event or the Fort Worth Stock Show & Rodeo.
"Dickies Arena is thrilled to have Ariat take on the name of our exclusive North Club and to kick off the partnership at the Legendary Fort Worth Stock Show & Rodeo," said Dickies Arena President and General Manager Matt Homan. "Ariat and Dickies Arena share core values of creating quality products for our patrons and I look forward to creating a lasting and innovative partnership."