Derwood Music & Machine, a one-of-a-kind event inspired by the legacy of Luther Derwood Moore, is excited to announce its upcoming gathering on Saturday, September 23rd, 2023 at The Shack at Panther Island Pavilion in downtown Fort Worth, TX.

The event was founded by Luther Cory Moore and inspired by his father who was always leading the charge, exploring every risk while staying on the right side of reason. Derwood Music & Machine is a celebration of life, quality, and passion reflected through the mediums of music and machines.
Attendees will immerse themselves in the culture of self-expression and craftsmanship transpiring from a curated exhibition of restored rarities and hand-built customs. These two and four-wheeled attractions range from vintage motorcycles, café racers, and choppers to classic cars, trucks, and hot rods.
With an emphasis on craftsmanship, the event will feature a local artisan market highlighting an eclectic mix of artists, photographers, and makers and their unique, handcrafted wares.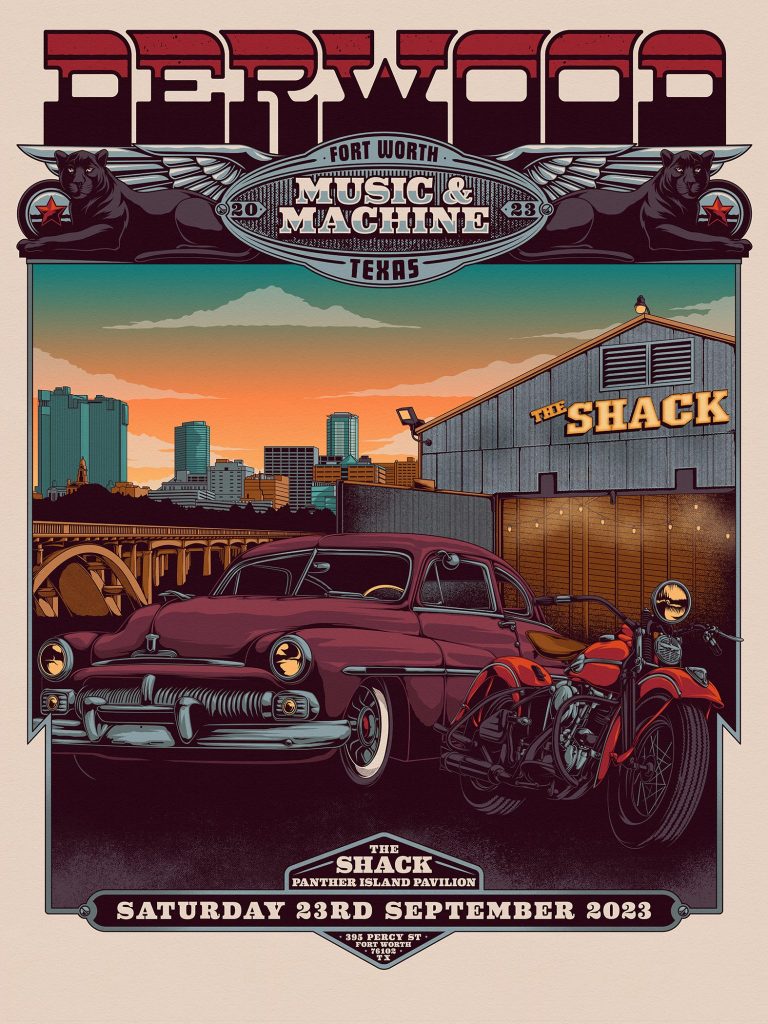 Bringing together both art and machines, this year's event will feature a special invitational exhibition of custom cars and vintage motorcycles, including a "Drive & Ride In" Car and Motorcycle exhibition and an exclusive showcase from Haas Moto Museum featured builder, Craig Rodsmith.
Doors open from 10AM-10PM, with a lineup that includes live music, food trucks, and cocktail and beer bars. Guests will also have the chance to take part in demos, enjoy a Vinyl DJ set from 10AM-5PM, and vote for their favorite vehicles in various award categories, the results of which will be announced from 5:30PM-6:30PM.
"The love for life, quality, and passion is what drives Derwood Music & Machine," said Luther Cory Moore. "The goal of this gathering is promoting a community dedicated to craftsmanship and self-expression."
General admission for attendees is $20 per person, with children 12 and under getting in free. Parking is $10 for regular parking and $20 for "Drive in / Ride in" show parking. Please note that tickets can only be purchased at the door.
This year will be feature a curated show inside and a drive in / ride in show outside. Those interested in participating in the show with a custom-built car or motorcycle are invited to complete the vendor submission form for consideration here: derwood.com/submissions
Interested vendors are invited to complete the vendor submission form for consideration here: derwood.com/makers-vendors
For more information about the event, visit derwood.com.