The Fort Worth Museum of Science and History is thrilled to invite the community to embark on an exceptional and educational adventure at Amazing Animals on November 11, 2023, from 10 AM to 4 PM. This one-day event promises an engaging experience for all ages, and attendees will have the opportunity to explore the remarkable world of animals like never before.

Attendees won't want to miss the chance to get up close and personal with a variety of animals from the Dallas Zoo! Dive deep into the captivating world of animal behavior, habitats, and adaptation through a series of hands-on activities. The event will feature a host of engaging activities, including Fossil Exploration, Blubber Gloves, Animal Skull Identification, and much more. These hands-on activities provide an immersive learning experience that will deepen your understanding of the many facets of animal life.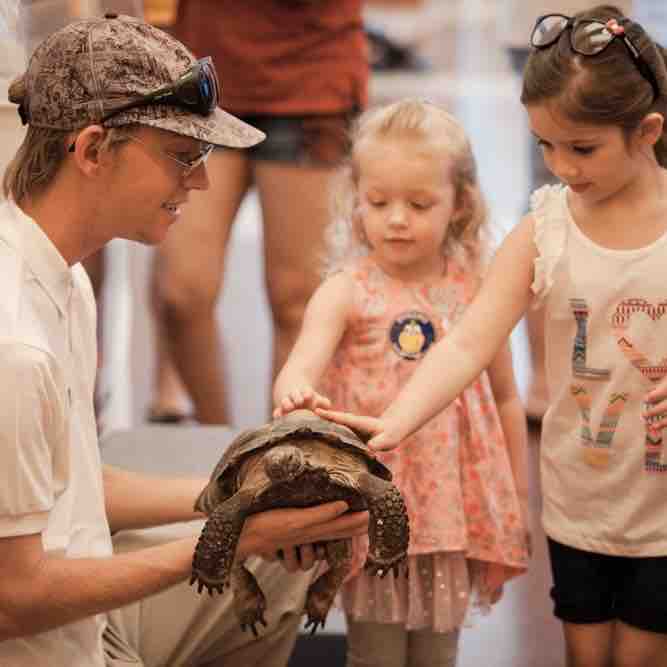 Amazing Animals is a fantastic opportunity for families, animal enthusiasts, and anyone curious about the natural world to come together and explore the wonders of the animal kingdom. Whether you're interested in paleontology, marine life, or terrestrial animals, this event has something for everyone.
Event Details
Date: November 11, 2023
Time: 10 AM to 4 PM
Location: Fort Worth Museum of Science and History
Address: 1600 Gendy Street, Fort Worth, Texas 76107
Don't miss out on this opportunity to engage with the natural world and learn more about the creatures that share our planet. For more information about Amazing Animals, please visit our website at www.fwmuseum.org! Activities are included with museum admission or membership. Tickets may be purchased ahead of time at buy.fwmuseum.org/events.