Share the art of the screen with your children with a selection of unique films presented by the New York International Children's Film Festival (NYICFF). Spark your family's curiosity and enjoy a range of stories that include live-action, animation, and documentary films displaying different styles of filmmaking from around the world.

Spend an art-filled day at the museum by visiting the galleries before or after the films to experience a variety of paintings, sculptures, and photographs, including our exhibition Women Painting Women.
Admission is free and open to the public. Films are shown in the Modern's auditorium, and seating is limited to the first 250 guests. Admission to the galleries is free for film festival guests. All ages are welcome!

Make plans to enjoy some delightful eats at Café Modern before or after the films, and shop for art-inspired merchandise and snacks at the Modern Shop.
SCHEDULE 
Thursday, August 4
11 am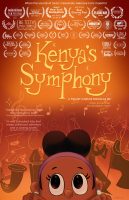 NYICFF KID FLICKS ONE – Inventive first films for ages 3+
Share your love of cinema with your little ones with Kid Flicks One, curated to charm all ages and especially introduce our youngest viewers, ages 3+, to their very first screen experiences. Little Emi in The Yogi Walrus craves ice cream and always wants more, but learning to savor is the cherry on top. Meanwhile, in Kenya's Symphony, a stubborn 5-year-old reluctantly heads off to a performance with her mom, but when the music starts, will a passion bloom? Young Mido wants to be part of the band but needs to adjust his wild and wooly style amidst a troupe of cool creatures in Mido and the Instrumals.
52 minutes, English, no dialogue, or with brief English subtitles 
1 pm
NYICFF KID FLICKS TWO – Daring & deep films for kids to dream big for ages 7+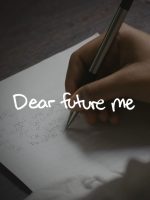 With shorts for ages 7+, Kid Flicks Two audiences are ready for plenty of fun, plus deeper themes and multilingual films with English subtitles. Stop motion equals nonstop action in Wild Lea, as a feral Colombian cat goes from lonely to loved, but can she learn to settle down with her new makeshift family? And if kooky tales are what you're craving, you'll flip your lid over the hilariously absurd split personalities of Matilda and the Spare Head. In the documentary Dear Future Me, 6th graders wrote letters to their future selves; fast-forward to 2020 when the now 12th graders re-read them with alternately surprising, bittersweet, and hilarious results.
68 minutes, English and other languages with English subtitles 
Friday, August 5
1 pm
NYICFF VIVA KID FLICKS – Spanish language short films for ages 8+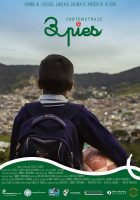 New York International Children's Film Festival Viva Kid Flicks celebrates the best Spanish-language short films from around the globe.
The brilliant Spanish-language tales in Viva Kid Flicks, with a range of kids' perspectives, speak volumes in any tongue. NYICFF jury-award winner 3Feet kicks things off in style with Gonzálo, who tries his hilarious best to keep things clean to stay in the game; then orbit around Ailín and her mom, who work through love and challenges in the charming stop motion Ailin on the Moon. And see things grow curiouser and curiouser in a moving take on magical realism in the gorgeously filmed tale The Size of Things.
65 minutes, Spanish with English subtitles