The Modern Lights are back!

The Modern trees are sparkling with brilliant lights to celebrate the holiday season from November 24 through February 4. Uplift your holiday spirit as the tradition continues with evening viewing opportunities and free admission until 8 pm on Fridays.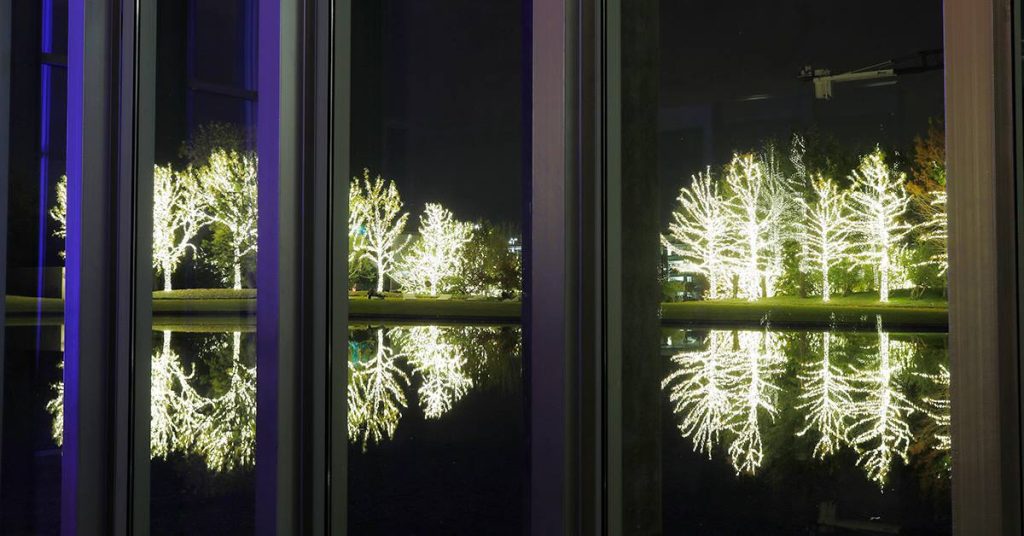 Dinner with the Modern Lights
Fridays, seating from 5 to 8:30 pm
Executive Chef Jett Mora welcomes you with warm hospitality, creative cuisine, and a seasonal menu rooted in Texas ingredients. Create your own holiday memories on Friday nights at Café Modern. Seating is available from 5 to 8:30 pm. For reservations, call 817.840.2157 or online here.
First Friday at the Modern
December 2, January 6, February 3
The first Friday of each month, the Modern and Café Modern team up to bring you live music from the First Friday House Band, and drink specials and tasty light bites in the museum's Grand Lobby from 5 to 8 pm. Invite friends to enjoy a unique opportunity to experience the Modern in the evening. A complimentary docent-led, 20-minute tour is available at 6:30 pm. Café Modern and Executive Chef Jett Mora serve a light dining menu in the lobby ($9-$15). Specialty drinks along with beer and wine are available at the cash bar, with happy hour selections.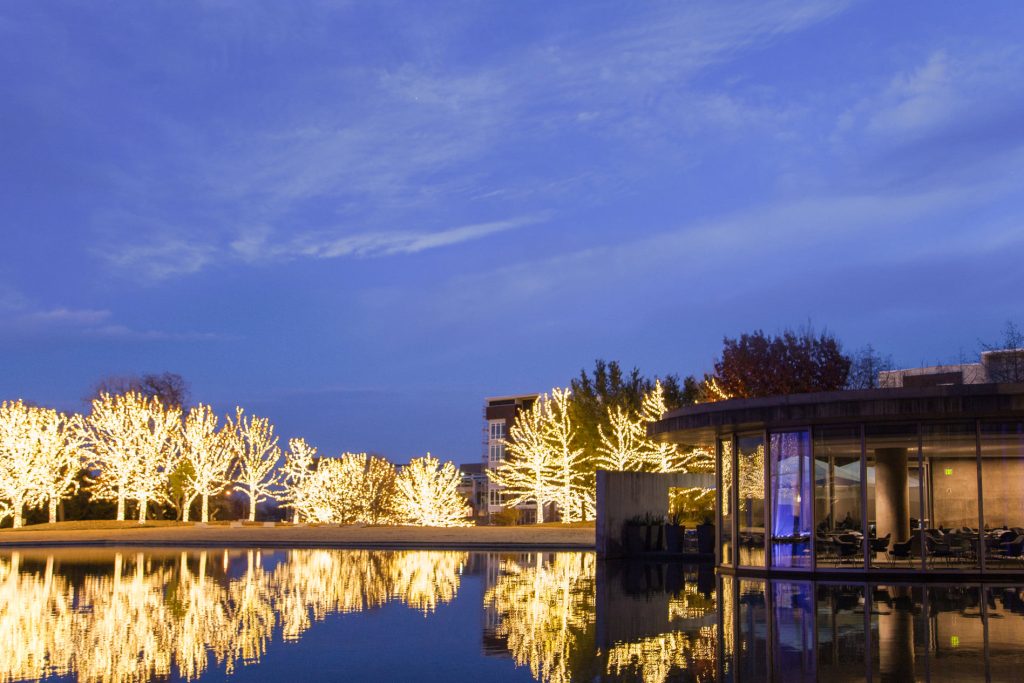 Jammie Holmes: Make the Revolution Irresistible
Through November 26
Jaune Quick-to-See Smith: Memory Map
Through January 21