One encounter with Kam Phillips, and you know she is special. Her smile light up the room. In 2009, as a freshman at the University of Missouri, Kam volunteered for her local Boys and Girls' Club.
A first-generation college student, Kam knew she wanted to broaden her charges' horizons. She asked one of the kids, "What do you like to do for fun?" His immediate response? "Throw rocks at cars!" This was when Kam realized these kids needed to experience more: more life, more possibilities, and more dreams. They were in what Kam calls a "dream desert," an area where students lack access to education and extracurricular opportunities.
A decorated barrel racer, having grown up in a ranching family, Kam wanted to share her experiences with the kids. These kids had never encountered a horse and were intrigued. She asked the director if she could bring her horse after school one day. The kids were immediately enchanted. With the director's assent, Kam set up a six-week program where she could introduce different careers, trades, and skills to these kids who did not have access to or knowledge of a wide range of careers. At the end of the six weeks, Kam had a student come up to her and say, "Merci beaucoup, Ms. Kam". She had retained her French from the French lesson they took during Week One! Seeing these kids light up inspired Kam to found Dream Outside the Box (DOTB), which currently serves six states, reaching over 1,000 kids.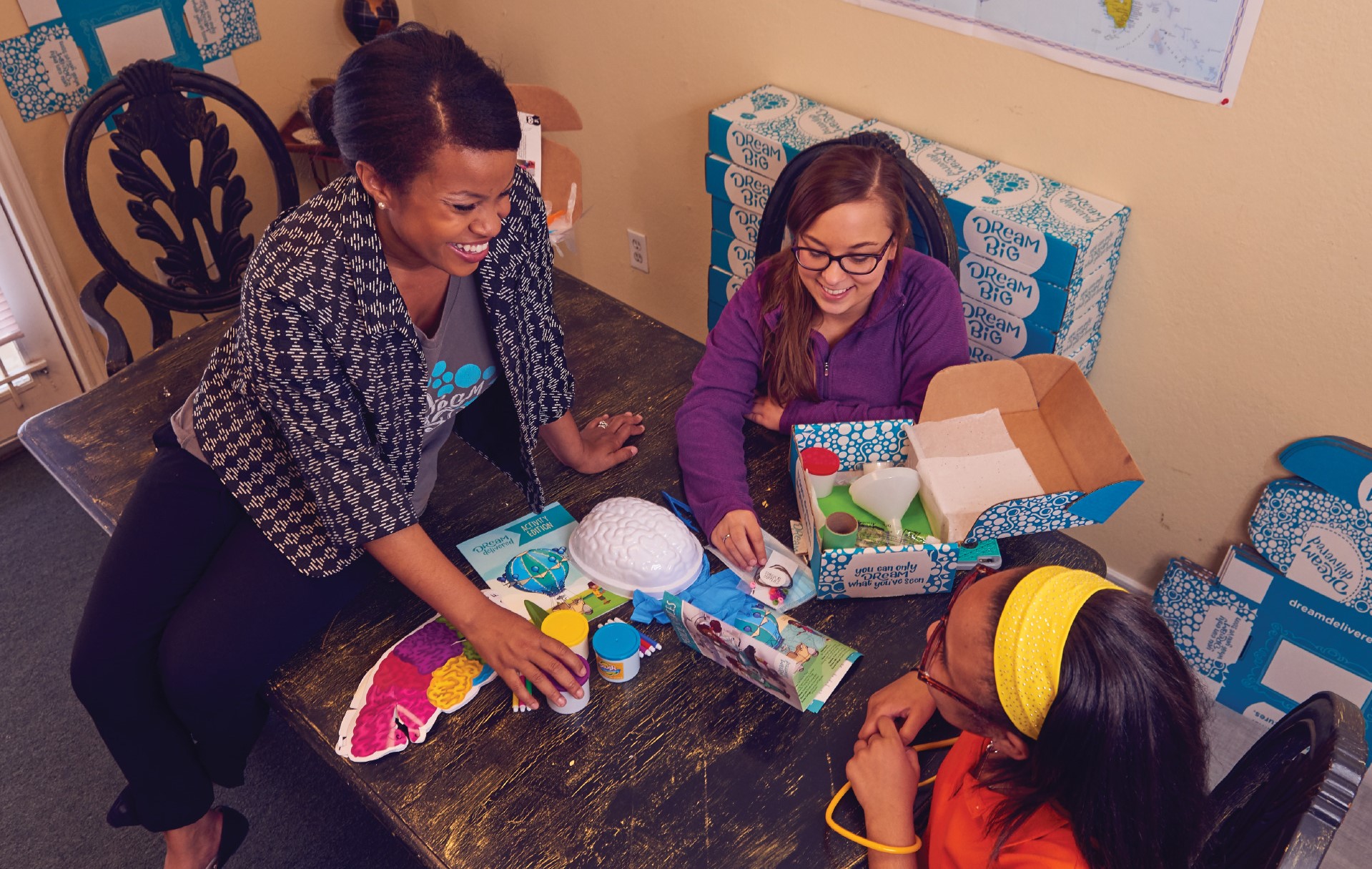 DOTB mobilizes college students to expose children living in dream deserts to new career possibilities. For an area to qualify as a dream desert, DOTB considers the percentage of children on free and reduced lunches, the percentage of first generation college students, and access to mentorship and enrichment programming. They then partner with after school programs in the community. Currently in Texas, they have chapters at Texas Christian University, Texas Wesleyan, the University of North Texas, the University of Texas, Southwestern University, and Baylor University. In Fort Worth, TCU students have a program in place at the Como Community Center, as well as at George C. Clark Elementary. Any child who wishes to participate is encouraged to sign up for the free program, which meets once a week for eight weeks. During these sessions, the children learn about different career fields. For example, they learn about astronomy, botany, coding, and forensics. They engage in mock trials, learn how to fence, dance ballet, and build circuit boards.
I was lucky enough to attend the DOTB leadership summit held in Fort Worth in January. Participants traveled from 17 colleges across the county to learn to implement the Dream Outside the Box program in their communities. Cierra Ketchel, a college student from USC, said of her most impactful moment in DOTB, "I have grown up around these after school programs… and to see the impact you are having on these kids, and to know you may be the warmest hug they will receive that day." These college students truly love and care about the children's wellbeing and future. The children learn so much from their college mentors. Hopefully, the DOTB kids will grow up to help other children in dream deserts.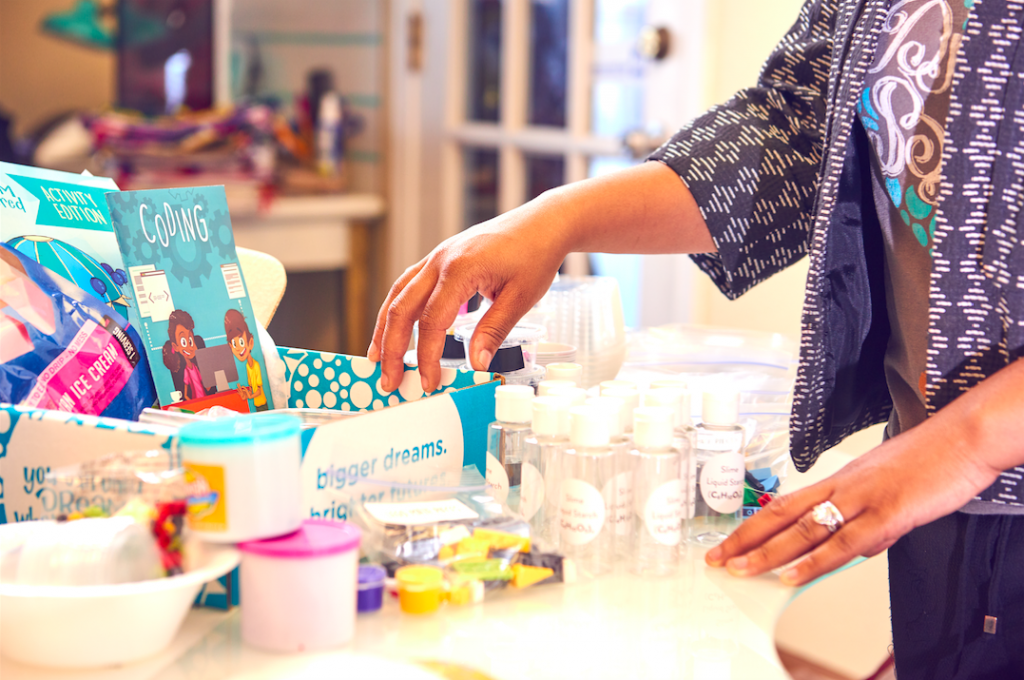 How can you get involved? DOTB is funded by private donations, but even more fun is their Dreams Delivered program. Dreams Delivered is a subscription service that provides a monthly box delivered to your doorstep chock full of exciting career-centered activities. Kam gave my boys two of these boxes, and they provided hours of educational play that is still being talked about weeks later. From the Astronomy Box, we built a constellation projector, launched a homemade rocket ship, and sampled space ice cream. The Robotics and Engineering Box challenged us to build a drawing robot, learn about circuitry, and use mechanics to create a paint wheel. (As a bonus, the box turned into a floating boat to play with in the bath tub.) Boxes can be purchased as an annual or quarterly subscription, and you can purchase one single box to try it with your child. Purchases help to not only provide boxes to children in the programs but also generate revenue that makes DOTB possible. Dreams Delivered boxes can be purchased at www.dreamdelivered.org/.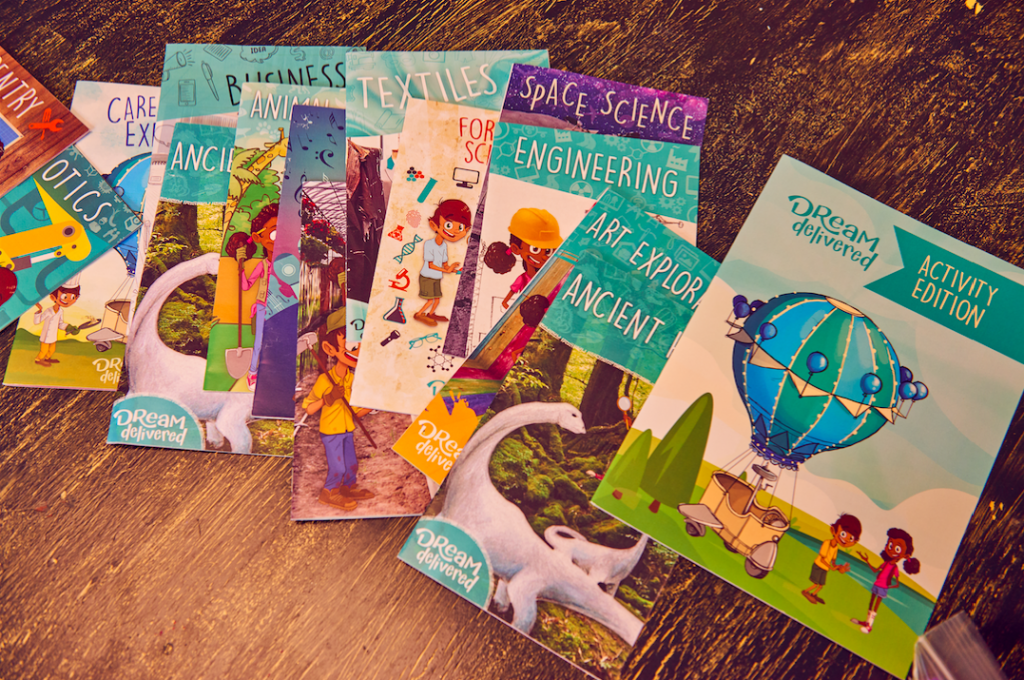 To donate directly to Dream Outside the Box, go to www.dreamoutsidethebox.org, or you can mail a check to DOTB headquarters at 3901 West Vickery Blvd. Suite #1 Ft. Worth, TX 76107. Either way, you are helping children who live in dream deserts by opening their eyes to endless possibilities.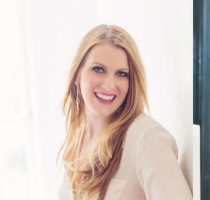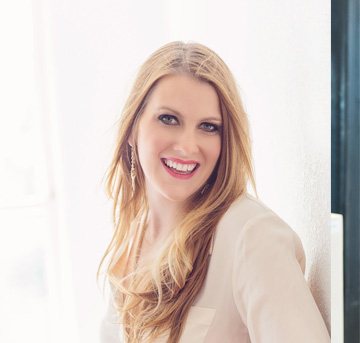 Angela Weaver is a native Texan, raised in Keller, but she got to Fort Worth as soon as she could. At 17, she joined the Marine Corps and served four years active duty. After her military service ended, she went to work for a hedge fund and then a whiskey distillery, both in Fort Worth. Her most important role started in 2009 when she became a mom. She lives with her husband and two boys in Fort Worth and spends as much time as possible on fun adventures with her kids. She loves to spend her time with her boys outdoors getting the full Boy Mom experience, even if that means being covered in dirt, catching fish, or shooting BB guns. She loves the sense of community she has found in Fort Worth and can't wait share that with our readers.