Fall is finally here and we bet you are ready to get your family out for some pumpkin, apple, hayride and corn maze fun! Here is the official Tanglewood Moms list of top DFW spots to take THE best autumn photos.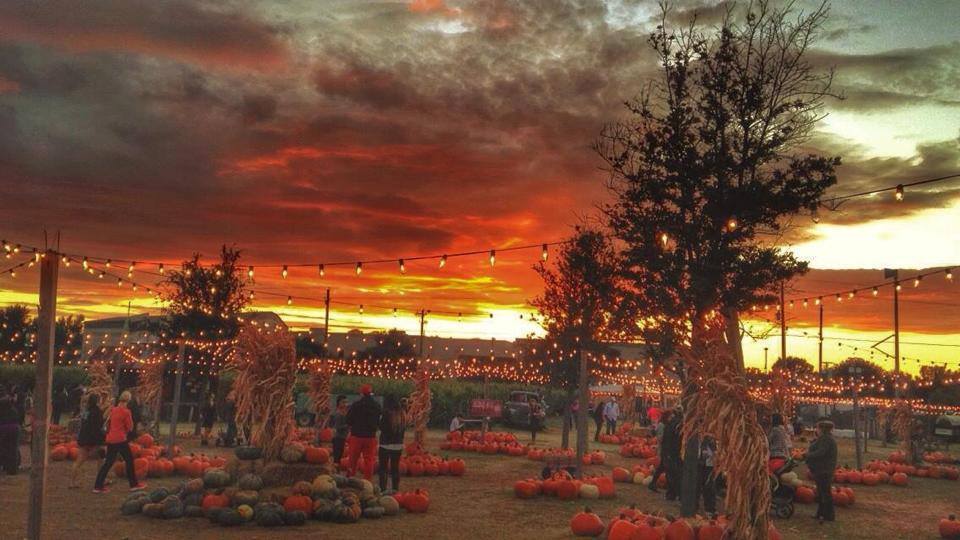 1. Hall's Pumpkin Farm in Grapevine, Texas celebrates the fall harvest with a corn maze, hayrides, and pumpkin patches. Admission and parking to the pumpkin patch is free, but the corn maze and hayrides are each $5 per person. The farm is already open! Find out all the details on their website.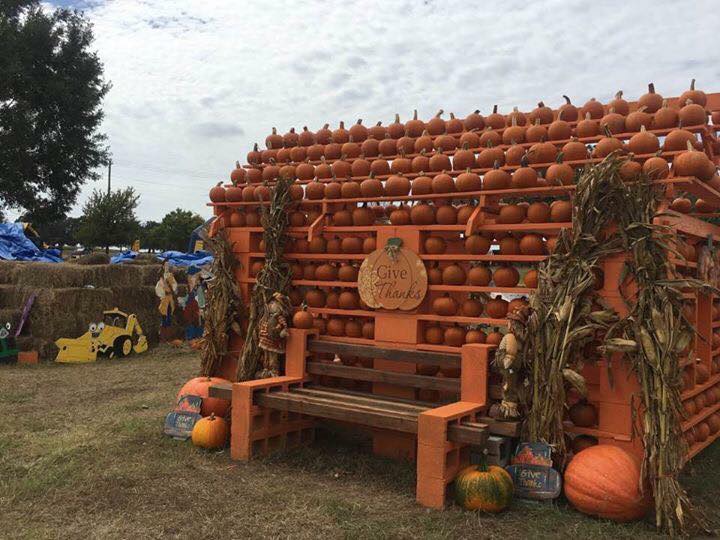 2. Flower Mound Pumpkin Patch in (you guessed it) Flower Mound, Texas. Photo ops abound with pumpkin patches, hay bale mazes, hay rides, bounce houses, and on Saturdays and Sundays food vendors will be set up. Their opening weekend is still TBD due to rain, follow their Facebook Page for updates of when you can visit.
3.  Dallas Arboretum was named one of "America's Best Pumpkin Festivals" by Fodor's Travel and "One of the World's 15 Most Breathtaking Gardens" by Architectural Digest. The trek eastward is definitely worth your time. Your visit there will be unforgettable. Their autumn display will run from September 22 through November 21. Don't forget to invite the grandparents for this one. They have live music every weekend and prices start at $10 for children, $15 for adults, and $12 for seniors (children under 2 are free).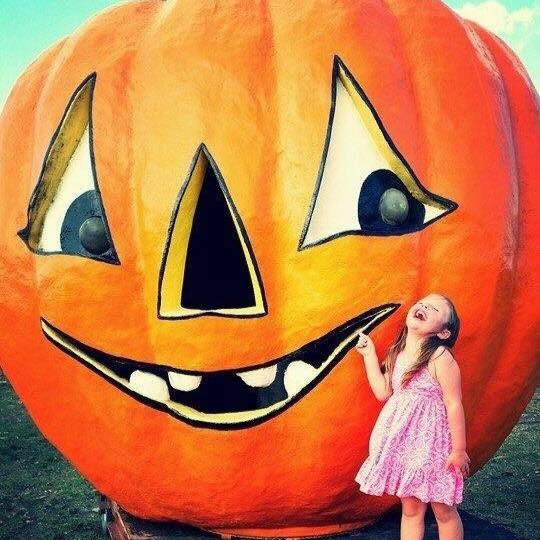 4. Storybook Ranch in McKinney, Texas has been around for 20 years. You'll want to grab your hat and boots for photo ops in their western village, pony rides, petting zoo and wagon rides. Check their website for pricing and daily times. Their ranch is open now through October 31st. Yeehaw!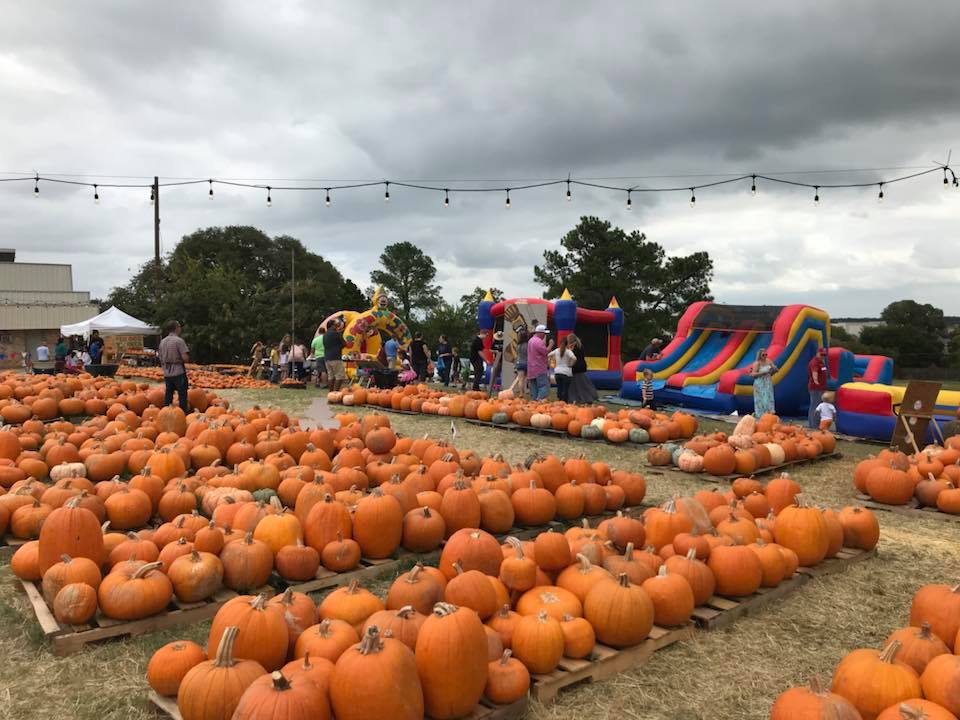 5. The Patch at Southlake is located at New Day Church in Southlake, Texas. They open TODAY through Oct 31st from 1pm-7:30, admission is FREE. Weekends will include a hayride, bounce houses, and all pumpkin sales are a fundraiser for their church.
6. Yesterland Farm in Canton, Texas runs September 29th through November 11th. Experience a pumpkin patch, corn maze, Amaze-ment Park, Saturday night fireworks, farm animals, old-time photos, festival foods, and and concerts by the pond.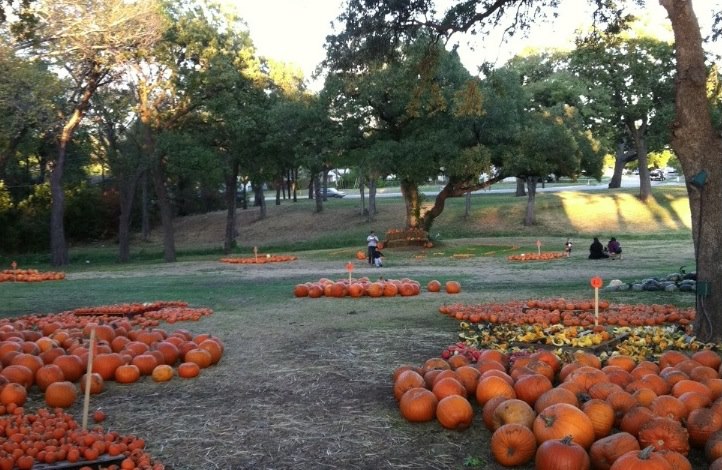 7. The Pumpkin Patch at First Christian Church in Arlington, Texas. You'll find pumpkins galore, games and a children's reading nook. Pumpkin sales will go to fund youth trips and summer service trips. They'll be open from Oct 1st through Oct 31st.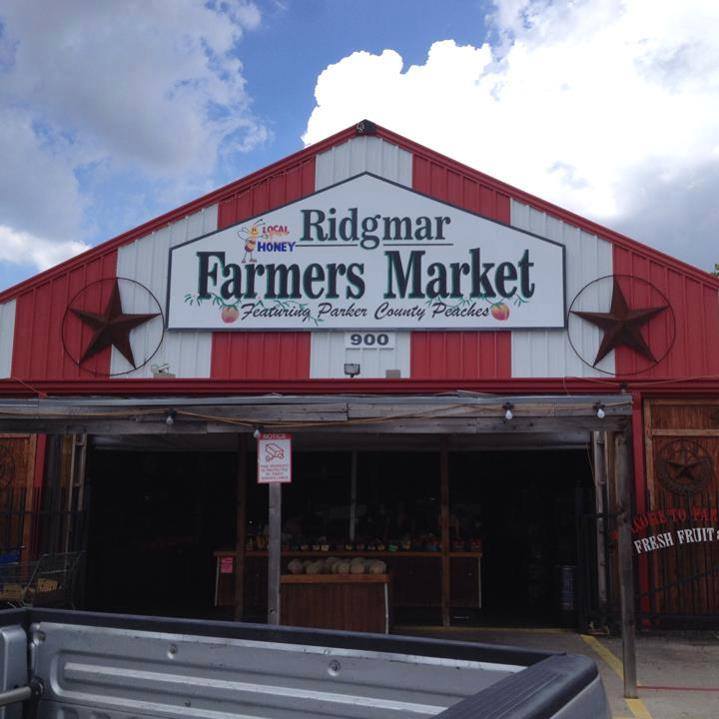 8. You've seen it on I-30 near Ridgmar Mall, Ridgmar Farmer's Market is open year 'round and this time of year is stocked with pumpkins, gourds, apples and some cute photo op stations for your little ones that don't need all the bells and whistles of a fall fest experience.
9. Archie's Gardenland in Fort Worth is known this time of year for their Scarecrow Day! It's coming up quickly on October 13th. You'll just need to bring an old shirt and pants and Archie's will have all of the other supplies you will need. The event is free, but there will be food trucks and of course gorgeous fall decorations for purchase. Be sure and check out their $10 off coupon in Madeworthy Magazine.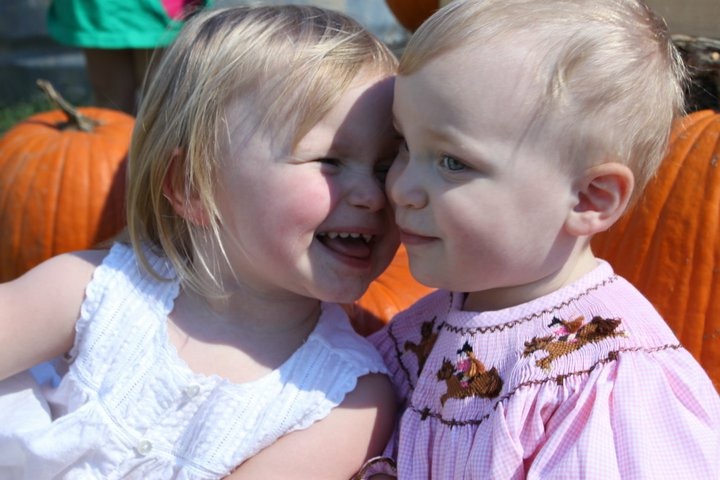 10. You're going to have to wait one more week, but you'll find easy access to Arlington Heights First United Methodist Church pumpkin patch on Camp Bowie Boulevard in Fort Worth. It will be open from Oct 7-Oct 31st and is another great spot to take the little ones if you are just interested in taking pictures and buying beautiful pumpkins for your fall display.
BONUS location: Central Market on Hulen and I-30 always has a great display. If you are a busy mom like us you can kill two birds with one stone and get your shopping done and pictures by the pumpkins.
There you have it!! Please tag us in your fall photos @TanglewoodMoms on Instagram, or use the hashtag #TanglewoodMoms. We'd love to see where you decided to go this season.