Fascinating people are rare. But once or twice in your life, you will meet a truly fascinating person. Whether as a result of their circumstances, experiences, interests, or accomplishments, they simply stand out. Fort Worth photographer Edgar Miller is one of those people.
The son of an oil executive, Miller's family's circumstances meant his childhood was spent traveling the globe and living in some of the most beautiful and exotic places in the world. Born in Port Arthur, Miller has lived in Dakar, the Canary Islands, Spain, Singapore, Cairo, Texas, and Alaska, while the family traveled throughout Europe, Africa, North America, South America, and Asia. This peripatetic existence very likely accounts for Miller's magnetism.
Aside from his family history, Miller is a modern-day Renaissance man whose interests encompass both art and science. In fact, he was a pre-med major at Lamar University, and he worked as an EMT on an ambulance. While those experiences ultimately worked to move him towards a career in art, he still dabbles in science. "In 1986, I photographed Haley's Comet. After that I really got into astronomy as a hobby I can photograph," says Miller.
As for the arts, Miller says he both draws and paints, but he really loves the immediacy of photography. "My father was my biggest influence when it came to getting into photography. Because we travelled all the time, he was always taking photos and teaching me about it. I even broke one of his cameras once when I was a kid."
In 1978, Miller was introduced to the dark room and fell in love with the process of developing his film and printing his photos. This clearly spoke to his love of science as well. "I was really into chemistry at the time, so that process really spoke to me."
At Lamar, Miller was taught and mentored by renowned photographer Keith Carter. "He was a huge influence on me. Keith helped me to understand poetic imagery and the power of a photograph," says Miller. "For me, photos are powerful because they help people remember."
Now Miller teaches others how to take photographs that are worth remembering. Having spent several years working and teaching at Fort Worth Camera, last year Miller opened his own studio in the Near Southside. Here he pursues his art as well as commercial photography and portraiture. Perhaps most importantly to the rest of us, though, is that Miller teaching. He teaches all aspects of photography to the novice as well as the accomplished photogs. He even arranges curated trips to stunning locations like the Palo Duro Canyon and the Davis Mountains, where unique landscapes and fathomless night skies offer endless opportunities for sublime photography of images that are worth remembering.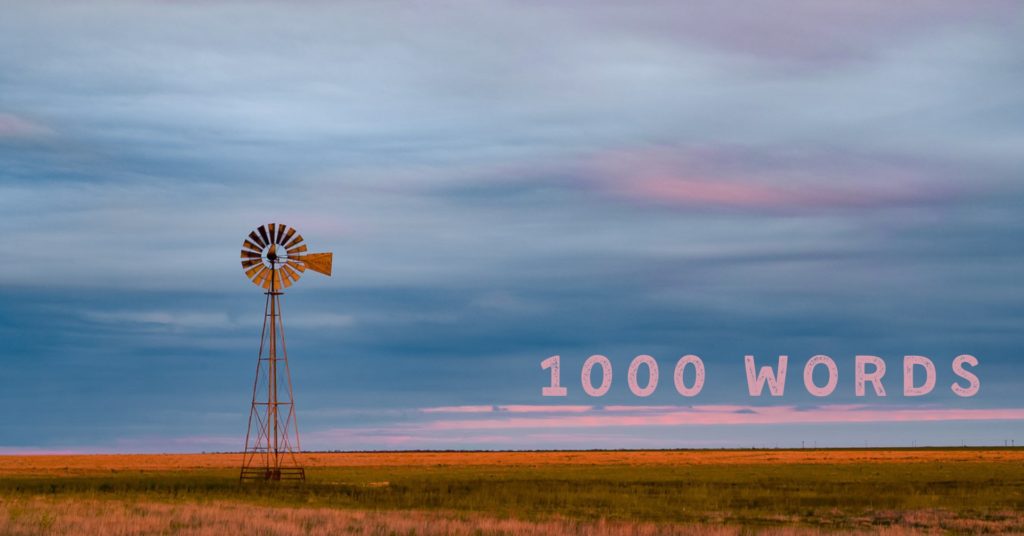 Madeworthy is thrilled to partner with Edgar Miller Images on an upcoming photography show called 1000 Words. Originally scheduled for Spring Gallery Night, 1000 Words was postponed due to the coronavirus pandemic and subsequent shutdown. The show will be held at the space next to REI at Waterside and will coincide with Fall Gallery Week. Opening night is Saturday, September 12, from4 pm to 9 pm, with further opportunities to view on Sunday, September 13, from 3pm to 6pm, and Saturday, September 19, from 5pm to 8pm at Waterside, 5924 Convair Dr., Suite 420.
Other photographers include:
Retire physician Aubrey Guthrie II has been taking photographs since he was 10. Influenced by Ansel Adams and his Zone System, Guthrie had his own dark room for years before moving to digital photography. He belongs to an art group called Professional Art Group made up of 15 artists that make their living at art with him as the exception. He also belongs to an international photography group called Shootapalooza that meets twice a year in various locations and has about 80 photographers who practice many forms of alternative processes.
Chip Tompkins is a filmmaker and photographer based in Fort Worth, Texas. In his work, Chip seeks to translate creative inspiration into new realities for the viewer. Tompkins is best known for his direction of the acclaimed music video "Coming Home" by the Grammy-nominated singer/songwriter Leon Bridges. Chip works to advance poetic storylines using experimental methods. He applies these experiences to every project he takes on, including documentaries, short films, and commercial work.
Exhibiting as well are:
Jaime Barnes
Regan Hall
Rob Becker
Jasmine Cortes
Benjamin Hicks
Brian Hutson
Aubrey Guthrie II
Chip Tompkins
Mireya Proulx
Susan Taylor