Letitia Huckaby remembers being warned by an art professor during her undergraduate studies not to marry another artist.

Now, a distinguished photographer, Letitia laughs as she recalls this moment and turns to look at her husband, Sedrick, a highly regarded sculptor and painter. With his hands in his lap and his head bowed, you can just catch the glimpse of a grin on Sedrick's face. Letitia goes on to add, "Outside of our faith, [art] has been one of the great strengths of our marriage because we understand what the other person is trying to do. And we can support each other in that regard."
The Huckabys are prominent in the art world, which is a polite and understated way to say that the Huckabys are a very big deal. Both artists are educated in their disciplines, with five degrees between them, have exhibited at galleries and museums all over the country, and have works in permanent collections and the Library of Congress.
To have such lauded artists right in our backyard is a testament to our city, for appreciating and fostering the work of local artists, and to the Huckabys themselves, who have chosen Fort Worth as their backdrop rather than a buzzier and more conspicuous city that other artists of their caliber might flock to. But this is home for the couple, and home is the setting for their newest endeavor, Kinfolk House, a collaborative project space in Polytechnic Heights where art and community will converge.
Long before it was Kinfolk House, it was the house of Hallie Beatrice Carpenter, Sedrick's grandmother, affectionately known to everyone as "Big Momma." A structure that has truly stood the test of time (100 plus years and counting), Sedrick remembers the house as a home in every sense of the word. "Creatively, she [the house] was a place people liked to come to. This is where we would gather. You were always welcome and if you were going through a hard time, it was somewhere you could stay if you needed to," he recalls. He describes his grandmother as a "real spiritual woman" who loved her family, church, and neighbors, the universal elements that support a strong community framework. These elements are also recurring themes expressed in Letitia's photography, which documents the Black experience, and Sedrick's paintings, which highlight the remarkableness of everyday people.
The Huckabys' vision for Kinfolk House did not emerge overnight. Like anything meaningful, it took time to develop. According to Sedrick, "It was the culmination of years of life, years of thinking, and a number of things that cross intersect." A pivotal experience studying the master paintings in Europe, which inspired his love for Old World chapels, expanded his perception of art as it relates to place. "Visiting these wonderful places and spaces, places that have a certain essence to them, you are just moved by being in this artistic environment. And that would later intersect with thoughts about community, different communities I've been in, thoughts about family and thoughts about art in general."
Eventually, the Huckabys determined that Big Momma's house, a space sacred to the family, should be reimagined as a space to cultivate and harvest art in this richly cultural neighborhood. The mission statement of Kinfolk House states, "Our goal is to uplift the beauty, talent, and culture in Polytechnic and feed its creativity by offering collaborative exhibitions, events, and educational opportunities of various disciplines."
It's been 12 years since the Huckabys took ownership of Big Momma's. Kinfolk House officially opened its doors to the public on March 5. To commemorate this momentous occasion, Letitia and Sedrick are hosting their first project, Welcome, a special collaboration of combined works that reflect family, heritage, and legacy. The exhibit pays homage to Big Momma, born Hallie Beatrice Welcome, and will runs through April 24. As the name implies, all are welcome.
The beauty of art is that it can be anything to anyone. For Letitia, art is found in movement and setting captured with her camera. For Sedrick, it's best expressed through clay and oil paint. And while their mediums are different, the two perceive art, this abstract expression of creativity and emotion, as an innate form of expression found in all human beings. Simply put, art is their love language.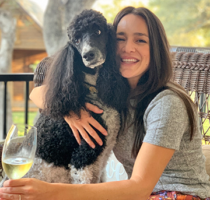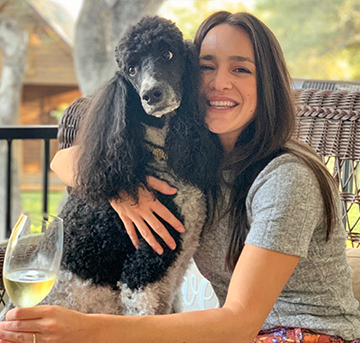 Although she prefers burnt orange to purple, Hannah Bush is happy to call Fort Worth her new home. She began freelance writing a few years ago to break up the monotony of her 9 to 5, and to prove to her parents that she's making good use of her journalism degree. When she's not hanging out with her cat, Hannah can likely be found on a patio with her husband, talking about her cat.