Camp Bowie District Inc. (CBDI) recently moved forward with its selection of the coming years' porter services, with the appointment of Clean Slate: A Presbyterian Night Shelter Enterprise.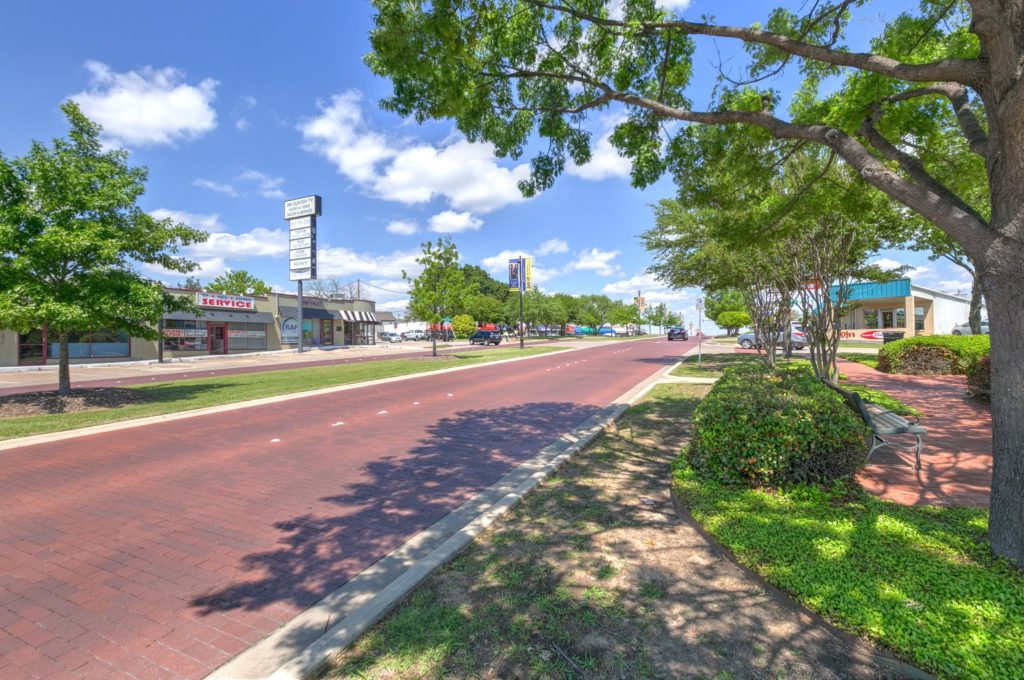 In May, CBDI requested bids pertaining to Porter Service for center medians, certain parkway traffic divider islands and select right of way areas included in the 6-mile historic Public Improvement District #19. After careful deliberation, the organization selected Clean Slate as the Porter Service provider, due to the civic mission and efforts put forward by Clean Slate, and its impact on the Fort Worth community. As a social enterprise, the group is a mission driven business that impacts hard-to-employ individuals by providing job training and employment opportunities. The social mission is equally as important as generating a profit. Clean Slate will kick start the partnership on October 1.
"Camp Bowie selected Clean Slate as a community partnership and to provide a fellow non-profit with the opportunity to prosper," said Mark Phillips, chairman of the Board of Directors. "We are not only interested in the welfare of Camp Bowie, but the welfare of our City's citizens as well."
Clean Slate is comprised of three professional service companies designed to support, train and employ individuals of Tarrant County facing barriers of employment. Their goal is to break the cycle of poverty and unemployment by providing jobs that restore dignity and provide hope. Open to all individuals, Clean Slate provides gainful employment, benefits including healthcare, case management, and job skill training. Their employees are welcome to work with them indefinitely. Clean Slate's hope is that with the experience, resources and training provided the organization, employees will transition successfully into the general workforce.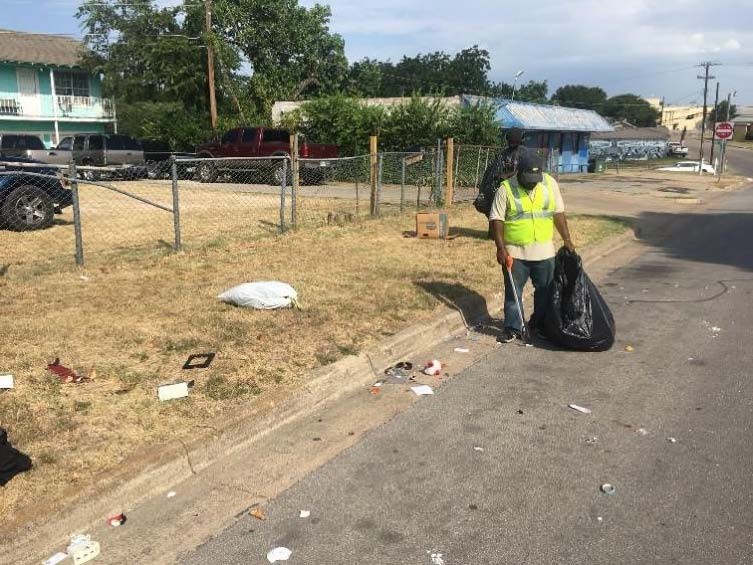 Betsy Beaman, Director of Communications for the Presbyterian Night Shelter has worked hand in hand with these contractors in order to assist with lifestyle growth. "Since 2016, our crews have removed over 1,000 tons of litter from our city streets. By employing Clean Slate, your office can work with us to end homelessness outside of traditional donation and volunteer opportunities," said Beaman. "You will receive quality service while actively investing in employment for the homeless in Tarrant County."
The social impact felt by Clean Slate's efforts to engage hard-to-employee citizens effect the everyday Fort Worth community. 80% of employees from Clean Slate are homeless when hired, but over 50% of those same employees will move into their own housing after only four months of employment. 100% of the profits are felt by these employees themselves, and provide operating support to the shelter. Employees are assessed after 90 days, and have the opportunity for permanent careers as commercial drivers, technicians or customer representatives within the organization. Clean Slate has operated for three successful years and has contracted with more than 30 Tarrant County companies for part-time and permanent jobs such as commercial janitorial services, litter pickup and workforce staffing to affect homeless citizens everyday lifestyles. By contracting with Clean Slate, Camp Bowie District's partnership with the organization will work to end unemployment and the resulting homelessness in the Fort Worth community, while receiving a professional service.
Camp Bowie District is contracted with the City of Fort Worth as the manager of the Public Improvement District No. 19 which is funded through special assessments on the commercial properties fronting Camp Bowie Boulevard and Camp Bowie West Boulevard. In addition, CBD's efforts and initiatives include the promotion, advancement and education provided to it members, customers and residents nearby.  The mission of Camp Bowie District is to maintain and enhance the historic corridor District to affect economic success for its merchants and businesses which will result is a thriving and sustainable district. Today, the PID 19 extends from University to Lackland Road and includes portions of its side streets; including West 7th Street, Byers, Lovell and a number of others.
For 30 years, the Presbyterian Night Shelter in Fort Worth has served the needs of Tarrant County's homeless. The Shelter believes in respecting the dignity of its clients, while supplying meals, beds, and basic human care to an average of 670 homeless men, women, and children every night and approximately 4,439 annually. For Fort Worth's homeless, Presbyterian Night Shelter is the starting place where guests have the opportunity to ignite their journey from homeless to home. Through various programs such as Clean Slate, and by providing access to critical services and resources, the goal is to position guests where they are able to successfully transition to a safe, stable, and independent lifestyle. Clean Slate exists to provide PNS guests with employment opportunities while generating revenue to help the Shelter become fully self-sufficient.