2.0 liter I4 Turbo engine. 4-Wheel disc brakes with 4-wheel antilock brakes. Double wishbone front suspension with coil springs. 255 horsepower and 273 pound-foot torque.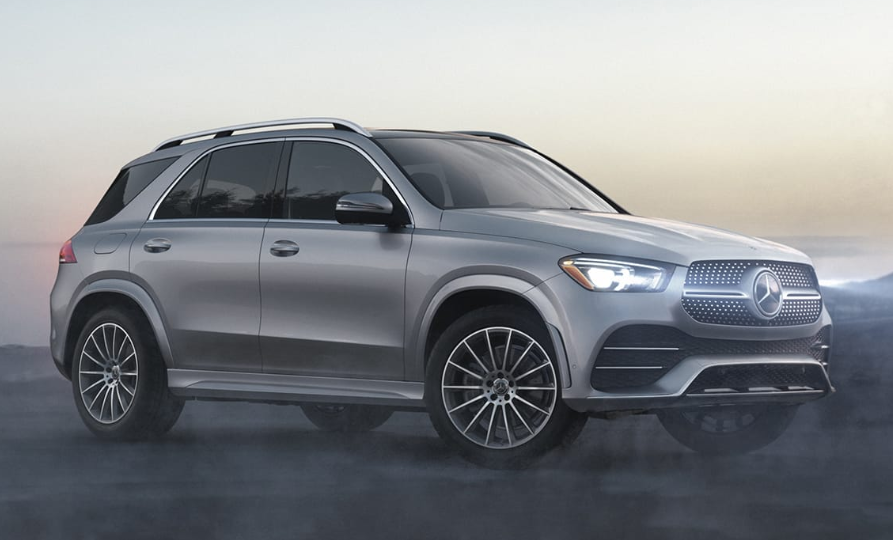 While the technical specifications of the 2020 Mercedes-Benz GLE are impressive, I must admit that, like many of you, I really have only two questions.
Is it safe for my children?
Is it fun to drive?
The answer to both questions is an unqualified and enthusiastic "Yes!"
Last weekend, I got to test drive the new 2020 GLE from Park Place Motorcars Fort Worth on Bryant Irvin, and I have to say, the whole experience was wonderful. Upon entering, you are met with that wonderful new car smell. (Other than that wonderful new baby smell and that wonderful new book smell, there are few smells I like more in this world!) The staff was incredibly friendly, and I was taken care of immediately. Nolan, one of the sales managers, introduced me to Zane. Zane seems to be the resident GLE expert, and his love of and enthusiasm for the new 2020 model is infectious.
Having done my research, I knew that the 2020 GLE is a complete redesign, so I asked Zane to give me the lowdown on the differences. I will admit that silenced him for a minute, until he said that he was trying to narrow down the differences to the most important ones. "From the ground up, it's a totally different vehicle," according to Zane.
The first thing Zane mentioned is the size. The 2020 GLE is 3.5 inches longer than the 2019 model. I know 3.5 inches doesn't sound like a lot, but the difference it makes is astonishing. Those little 3.5 inches allow for an option third-row seat in the 2020. Let's face it, having the option of a third-row seat is important. My blended family has five children in it, and it would be nice to have a third-row seat instead of having to take two vehicles everywhere.
Zane then moved to the touchscreen display. All 2020 GLEs come standard with a 12.3-inch touchscreen multimedia display. You can control everything in the car from it – navigation, audio, climate controls, interior lighting (including a really cool, changeable colored lighting system that my children loved) – with either the touch screen, the track pad on the console, or through what Mercedes is calling the "Mercedes-Benz User Experience" (MBUX). All you do is say, "Hey, Mercedes," and the Intelligent Voice Control is activated. I was able to plot a route home, change the radio stations, and lower the air conditioning, all without taking my eyes from the road.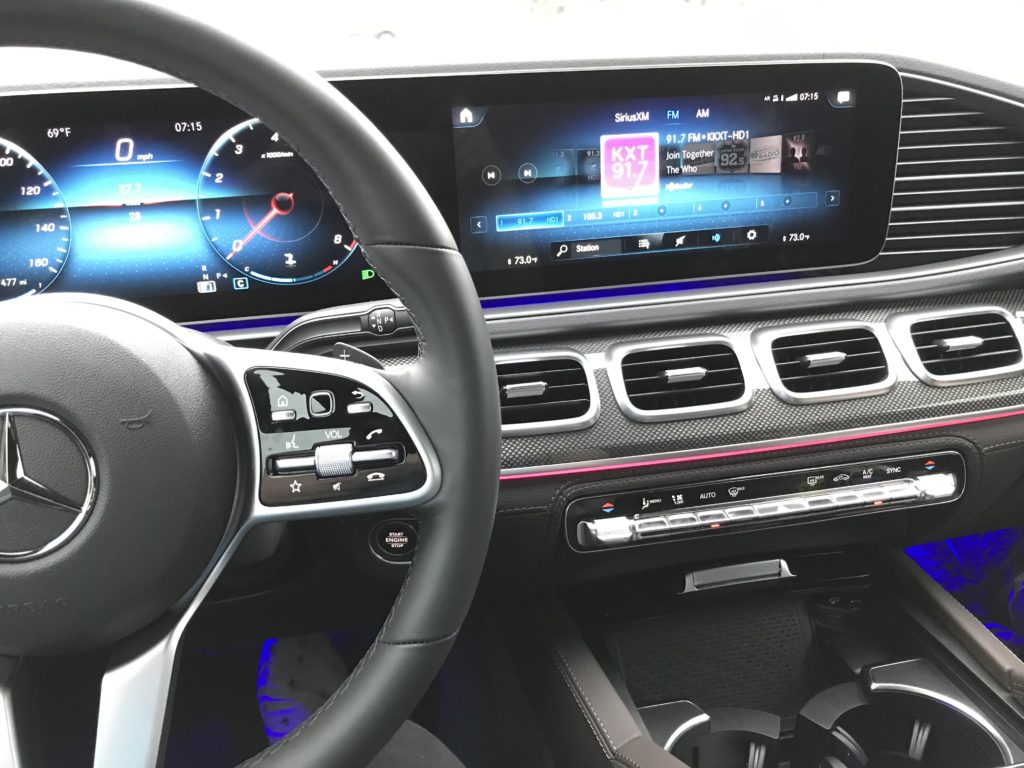 It goes without saying that Mercedes-Benz vehicles are safe. The 2020 GLE is full of safety features like airbags, antilock brakes, blind spot assist, rear child safety locks, and side impact beams. As great as these features are, I was most impressed with the PRE-SAFE system that comes with every 2020 GLE. The PRE-SAFE system senses an accident before it happens and helps prepare the vehicle for a collision. When a network of sensors around the car detect conditions that suggest a collision is about to happen, the seatbelts tighten, the brakes lock, the front head restraints adjust, and open windows roll up. In addition, the PRE-SAFE system emits what is called a "pink noise," a harmless noise that can protect your ears from the noise and pressure of an accident.
So the 2020 GLE is safe. It is also ridiculously fun to drive. The ride is smooth as silk, and that turbo engine has great pickup. My children and I had a ball running around town! Park Place Motorcars also offers their Preferred Benefits program that gives you access to an incredible variety of exclusive offers from local retail and service partners. Restaurant deals, tickets to sporting events, discounts on shopping – they're all part of the Preferred Benefits program.
As fun as it was driving the new 2020 GLE for the weekend (and if it can make running errands fun, it's a great car!), what made the whole experience great was the service from Park Place. I am not TechnoMom, and Zane took his time to make sure that I knew how to navigate my way around the controls. He made sure that I felt secure in the car and didn't laugh when I asked technomoronic questions. He genuinely loves his job, and his enthusiasm made my experience that much better. And when I came back on Monday morning to reluctantly give the GLE back? The lovely people of Park Place had washed and vacuumed my little MomMobile. The whole experience was simply amazing. When I first arrived, Nolan said, "We like to talk about the Park Place family. To us, you aren't customers or clients. You're our family."
It shows, Nolan. It surely shows.