This may seem like a strange blog post coming from a dad; especially a dad who doesn't have infant or toddler aged children anymore. But you will indulge me in a little wistful hindsight. My wife saw Pumpkin Doodle's Doodle Bands and showed them to me and said, "Don't you wish we'd had these a few years ago?" My response was the clichéd, "Why the heck didn't I think of that?!"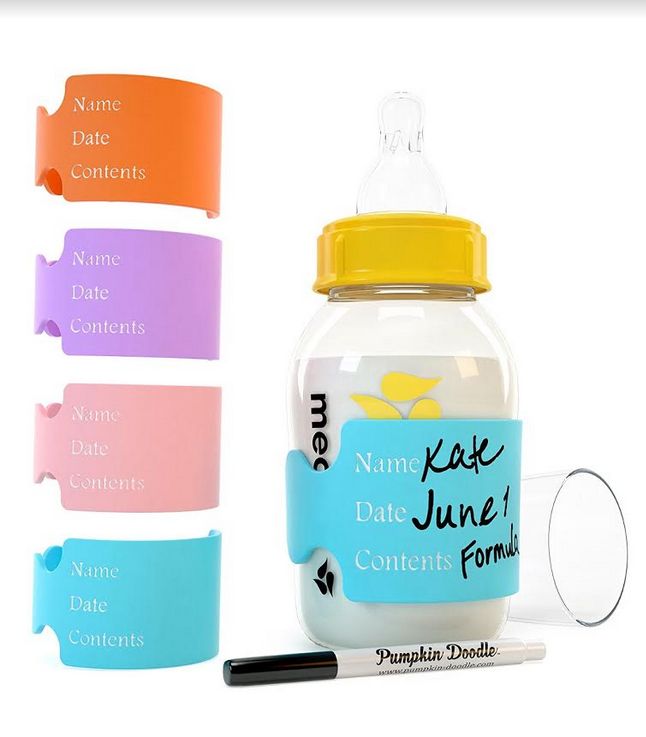 Born of a shared frustration with the status quo, Doodle Bands are the creation of Ashlee and Reed Rivers who had become frustrated by the labeling requirements of their child's daycare facility. Tired of constantly fighting with the far-from-perfect sticky labels they had been using to ID their daughter's bottles, they sought a better way. So, they started Pumpkin Doodle.
The result of their brainstorming imaginings are the versatile, reusable, washable Doodle Bands. Doodle Bands fit every bottle, snack cup, and sippy-cup on the market. Each pack of four colorful bands includes an easily washable dry-erase marker that makes labeling and cleaning simple and easy. They are BPA Free, microwave safe, and dishwasher safe. Really though, to me, it's the simplified organization of the feeding routine where Doodle Bands really shine.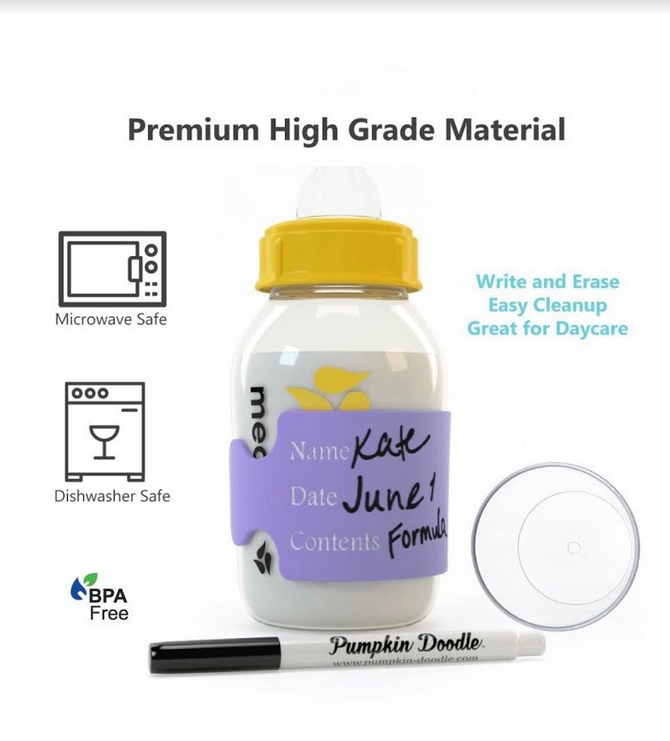 Our kids never went to daycare. My wife worked from home, so daycare labeling wasn't ever an issue we faced. However, when our twins were born, our daughter was 20 months, and our son was three years. Having four kids under four felt like we were running a daycare of our own. Trying to keep everyone's meal and feeding schedule, not to mention snacks, in order required the of the logistical assets and know-how of the entire United States Navy. Or at least that's how it felt to two very tired, very busy parents.
Neither my wife nor I naturally tend toward the organized. Therefore, we aren't very creative in coming up with organizational solutions to simplify our lives. We muddle along until somebody thrusts a system in our faces and says, "Here, use this!". Doodle Bands would've been a welcome addition to our like circus a few years ago and that's why we wanted to tell you guys about them.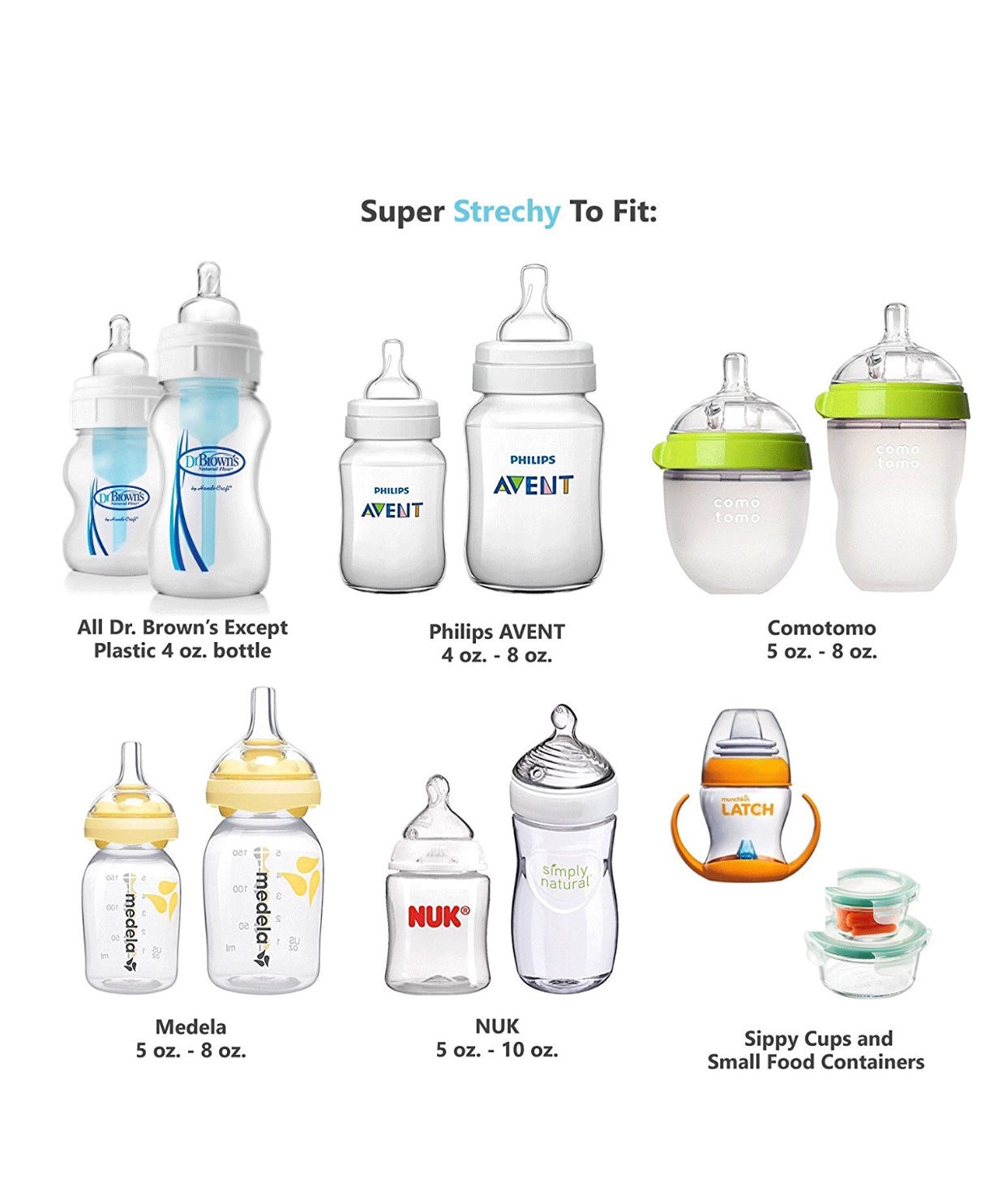 Having young children is hard. Really hard. Sometimes you feel like you're going crazy. Being prepared and organized by having the right tools for the job makes it a little bit easier and lets you enjoy the moments a little bit more. Whether your child goes to daycare or not, whether you have multiple children or just one, you should add a few packs of Doodle Bands to your bag of tricks. At least for sanity's sake!
To purchase, visit Pumpkin Doodle's website.