The beauty about living, working, and dreaming in the Near Southside is the feeling that anything's possible. There's a collaborative spirit, culture of creativity, and real belief in the future that lives and breathes under this 1,400-acre piece of Fort Worth sky.
"Gratitude," is the word Mike Brennan, Near Southside Inc. (NSI) president, used to describe how he felt about the growth and innovation of the Near Southside at this year's annual Near Southside Shindig at the Omni Hotel.
In the early 2000s, Magnolia Avenue was a street to avoid or hurry past on the way to downtown or other preferable entertainment destinations. South Main has only begun to really develop in the past five years, and it's taken the hard work of folks like Meagan Henderson, NSI's director of events and communication, and passionate members of the Near Southside Association, to make it one of the hottest urban destinations in North Texas — heck, maybe even the state.
That fact was more than worth celebrating on Feb. 28, at this annual fundraiser that's as serious about business as it is about the arts.
Jennifer Henderson, local artist, president of J.O. Agency, and NSI board member, is leading a new push to get the Near Southside designated as a Cultural District with the Texas Commission on the Arts.
"This could mean huge economic impact for our businesses and for Near Southside Inc. The Texas Commission on the Arts (TCA) funds 5.7 million in Texas each year," said Henderson. She says it's an incredible  opportunity for arts organization and other nonprofits to receive a lot of funding just by winning the designation.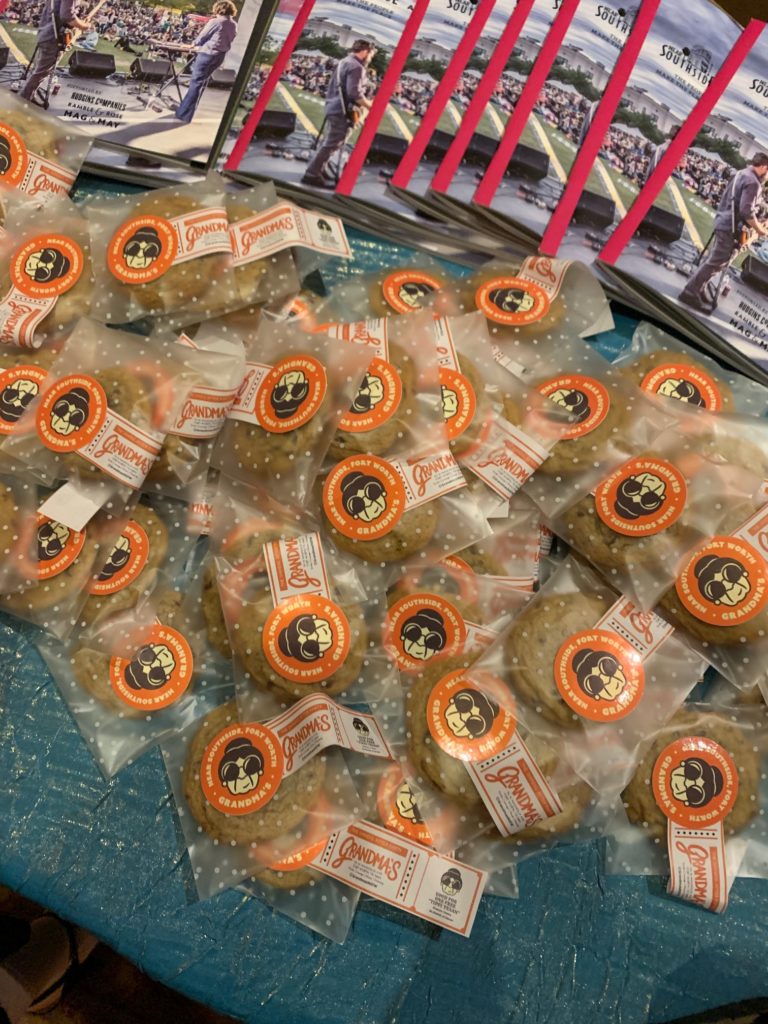 The Shindig was buzzing with artists like Laura Mayberry standing on a podium outside the main ballroom painting a vibrant abstract and local celebrity, Tony Green, helping emcee and posing for pictures. Hundreds of business owners and other leading members of the community mingled and brainstormed new ideas, businesses, and how to improve the great work that's already been done.
One of those early South Main entrepreneurs, Matt Hill, co-owner of HopFusion Ale Works, is taking his business to the next level this year with an expansion that adds 2,300-square feet of taproom space, bar area, and an outdoor beer garden. He says the Near Southside has a unique supportive business culture and resources to get done anything you need: "It's all here."
Each table in the main ballroom was named after a street in the district. Seeing my own street in the mass of tables, I felt the pride of owning just a little piece of something greater than myself and feeling the community with my neighbors in the room.
Local business owner and executive board member for NSI., Chuck Bouligny, helped emcee the event, sporting a "g" jacket for his newest venture Grandma's, passing out branded Grandma's chocolate chip cookies to all attendees on their way out.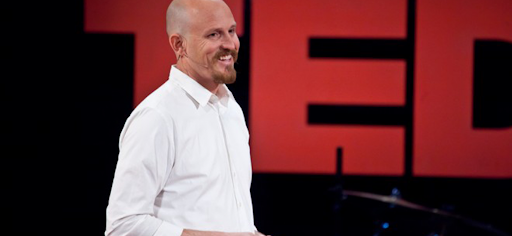 The keynote speaker Mick Ebling, from Not Impossible Labs (@notimpossible) gave a jaw-dropping presentation about how his company uses technology to help humanity — telling the story of how 3D printing technology was able to create affordable prosthetics for people around the world.
"Doing good is good branding," he said.
Ebling's sentiment is being lived out in the Near Southside today, as social enterprises like Winton and Waits and restaurants like Brewed sell more than just a product or dining experience.
"Companies that stand for something do better economically," said Ebling in closing. In a final slide he flashed a quote from the great Horace Mann: "Refuse to die before you have won some victory for humanity." The Near Southside is well on its way.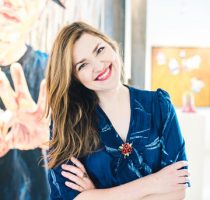 For more than a decade, Sarah Angle has worked as a Texas-based writer. She began her career as a daily newspaper reporter and photographer, and now splits her time between journalism and marketing communications. Currently, she teaches in the School of Strategic Communication at TCU. Sarah lives in Fort Worth with her darling daughter and a house full of books and mid-century modern décor.