There are few things more thrilling for the fly fisherman than landing a rainbow trout. It's not so easy to do anywhere, but it's darn near impossible to do in Fort Worth, Texas. Most of the time, that is.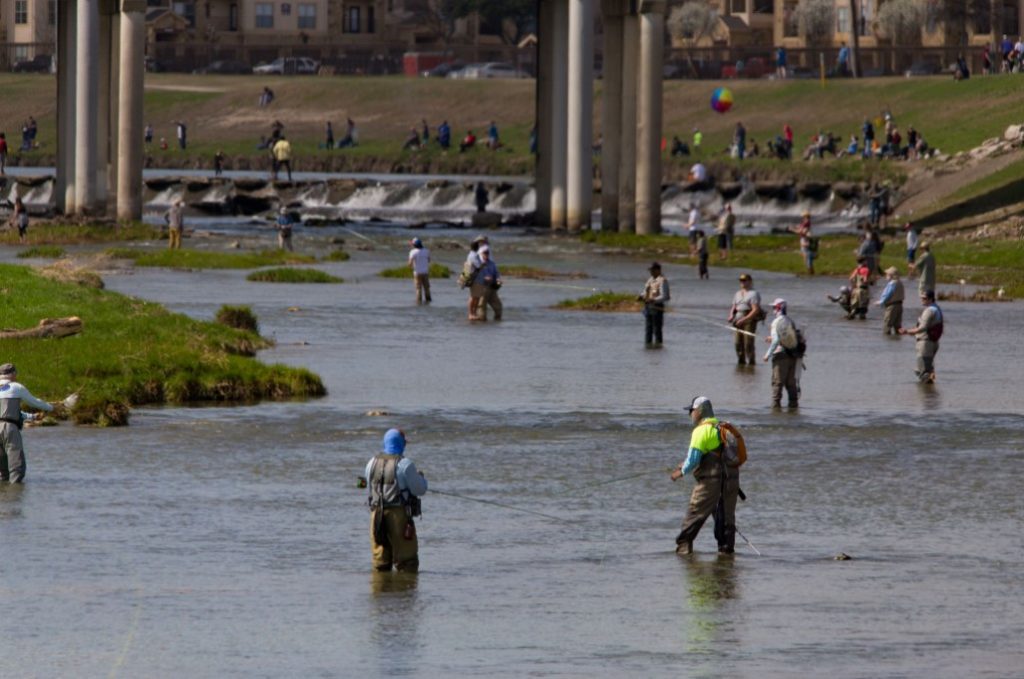 Wouldn't you just love to catch rainbow trout on a fly without having to drive for hours or catch a plane somewhere? Believe it or not, you've come to the right place. On March 13th Tarrant Regional Water District will host its annual TRWD Flyfest, "a celebration of urban fishing in and along the Clear Fork of the Trinity River in Southwest Fort Worth."
The family-friendly day of fun and fishing will have something for everyone, from the most experienced angler to the complete fly-fishing neophyte. Throughout the day fly fishing experts will host casting and fly-tying classes and demonstrations. There will be live music, food trucks, wine, craft beer, outdoor sports retail vendors, a climbing wall, a stocked fishing tank for the kids, cooking demonstrations by Reata's Restaurant's executive chef, James Gaines, as well as open fishing for fly and bait fishing in designated areas.   Featured Texas wineries who will be onsite for wine tastings will be Lost Oak Winery, Bull Lion Ranch and Vineyard and Pemberton Cellars Winery.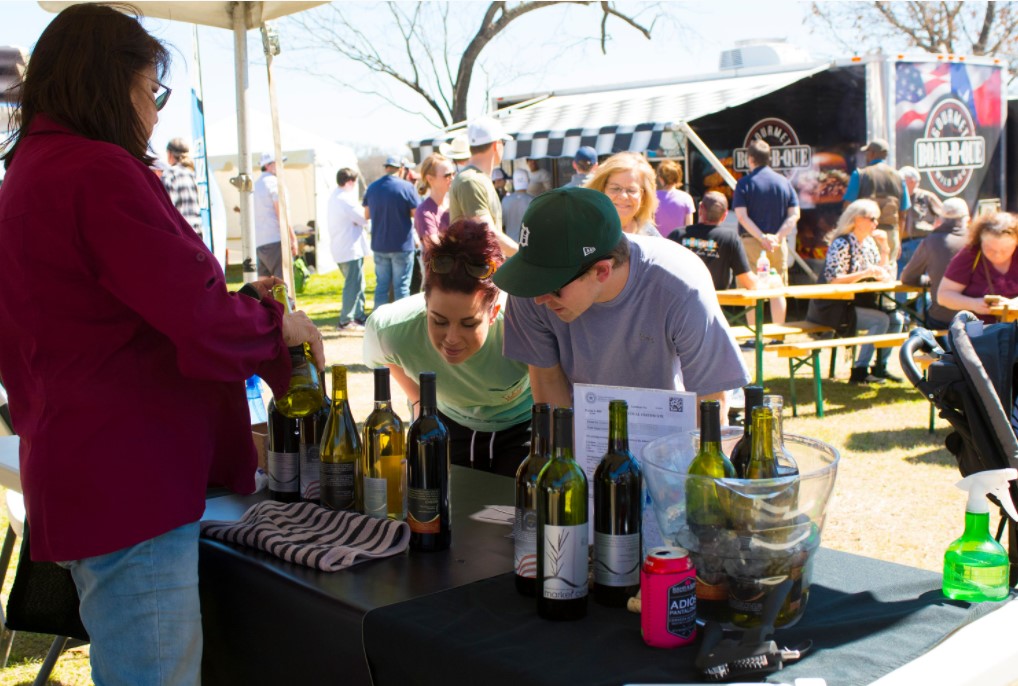 The biggest draw for the event though will be the release of 1,800 pounds of hungry rainbow trout and the ORVIS Big Trout Contest. This is a truly unique experience for anyone who doesn't live in trout country. To be able to fish for rainbow trout right in our backyard is a special treat for the Fort Worth fisherman, and anglers of all ages will compete to land the biggest and the most fish in the allotted time. Something different this year from years past is that ORVIS Big Trout contestants will need to register online prior to the festival. There will be no onsite registrations.
The festival will be held on March 13 from 9 a.m. to 5 p.m. and of course health and safety protocols will be in place allowing for social distancing and enhanced sanitation measures. Typically, the festival draws about 2,500 people and according to TRWD Director of Programming, Shanna Cate, they expect similar numbers this year. According to Cate, "We are also making modifications to the event site to spread things out and create social distancing.  For example, Fly Tying will be moved into a large tent and the presentation room will be larger so that attendees can spread out."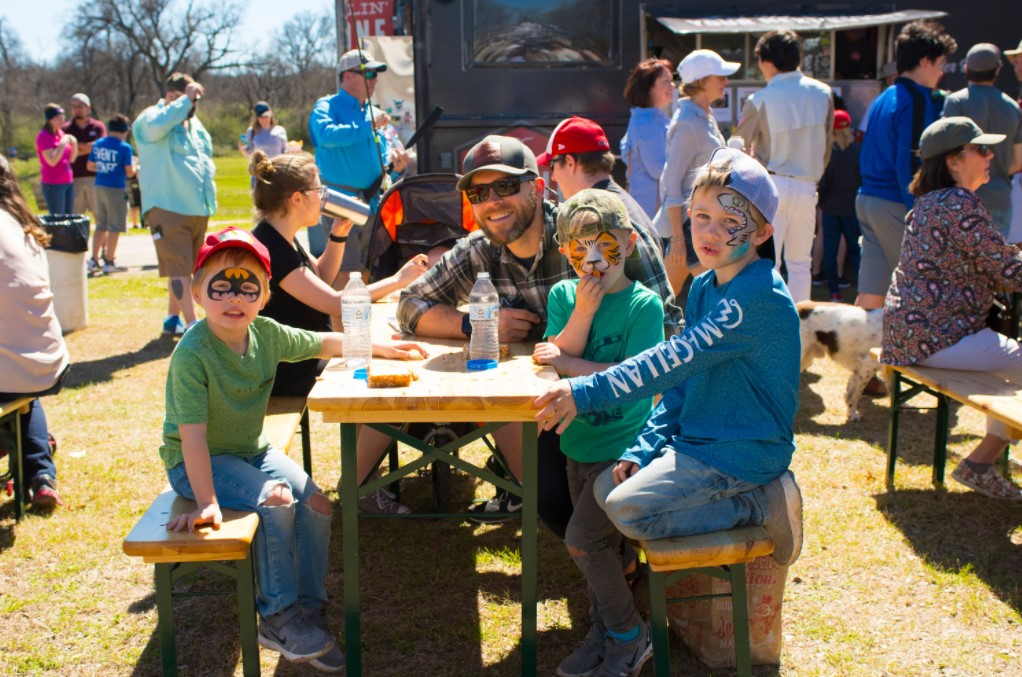 TRWD Flyfest is a part of TRWD's Fish-the-Fort, "an urban fishing initiative to restore the natural environments and the ecological communities that inhabit the Trinity River. The initiative includes enhancing recreational fishing opportunities, re-establishing native species and educating the community on stewardship, environmental quality, and environmental conservation to protect a precious natural resource".
For more information on TRWD Flyfest, visit www.trwdflyfest.com