Everyone knows that Fort Worth can throw a great party.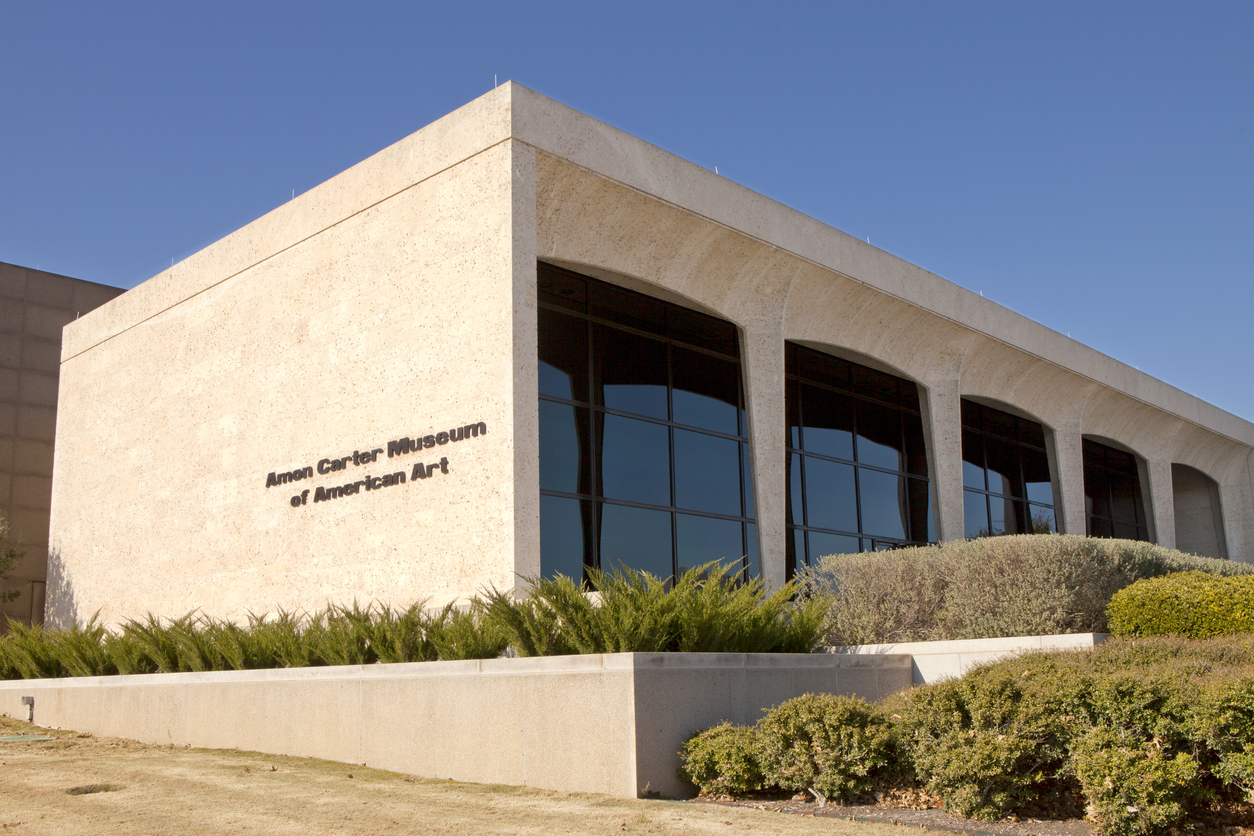 The Amon Carter Museum of American Art is sending off the longest day of the year with their annual Midsummer Mingle to be held on their beautiful front porch. The Amon Carter Museum of American Art has been bringing our community together for over fifty years. It's home to the once private collection of Amon G. Carter Sr. and includes in its permanent collection masterpieces by great American Artists including Georgia O'Keeffe, Frederic Remington, Charles M. Russell, Stuart Davis, Thomas Eakins, and John Singer Sargent.

When is the big bash?
Midsummer Mingle will be held on Thursday, June 21, 2018 from 7-10 PM. They welcome all Society 1949 members and all you folks who wants to join in on the festivities! The delicious menu will be provided by Esperanza's and include Mexican appetizers, fajitas and churros. Drinks will be crafted by Righteous Foods.
What is Society 1949?
They are a group of museum members who support the Amon Carter with social events tailored for a new generation of art patrons. Members are between the ages of 21 to 45. The year 1949 is significant because that is the year Fort Worth turned 100 and when Mr. Amon G. Carter Sr. announced his intention to establish the museum. The group gathers several times a year to appreciate the artwork and in addition to Midsummer Mingle, they also host a Bulls' Night Out Rodeo Pre-Party.
What about entertainment?
Watch the glowing sunset bounce off the Fort Worth skyline (arguably the best view of the city) on the longest day of the year and enjoy the beautifully manicured and modernized museum porch and grounds. Sip craft cocktails, eat great food and dance the evening away to the music of Ernesto's Mariachi who will be performing covers of top 40 music and more for your listening and dancing enjoyment. Wear something festive for the occasion.
Where can I buy tickets and how much do they cost?
Tickets are only $30 for members of the Amon Carter and $50 for non-members. You can purchase tickets here. All proceeds benefit the museum. Don't forget, members get a discounted price so take a look online to learn more about museum membership. It is the support of these wonderful members that makes the conservation and care of the beautiful art and free museum admission possible for the public. Memberships also fund important educational programs, fun family friendly events and the installation of special exhibitions.
Why is the Amon Carter so special?
The Amon Carter is unique in many ways. It's the only place you can see so many works of art by famed western artists Frederic Remington and Charles M. Russell. It's also home to a variety of collections by American masters in sculpture, painting, drawing and photography. With over 150,000 items in the museum's library, the Amon Carter is considered to be one of the nation's leaders in research materials and rare literature of American art. The Amon Carter has also been a longstanding unifier of our city, hosting a wide variety of events and educational opportunities for our community.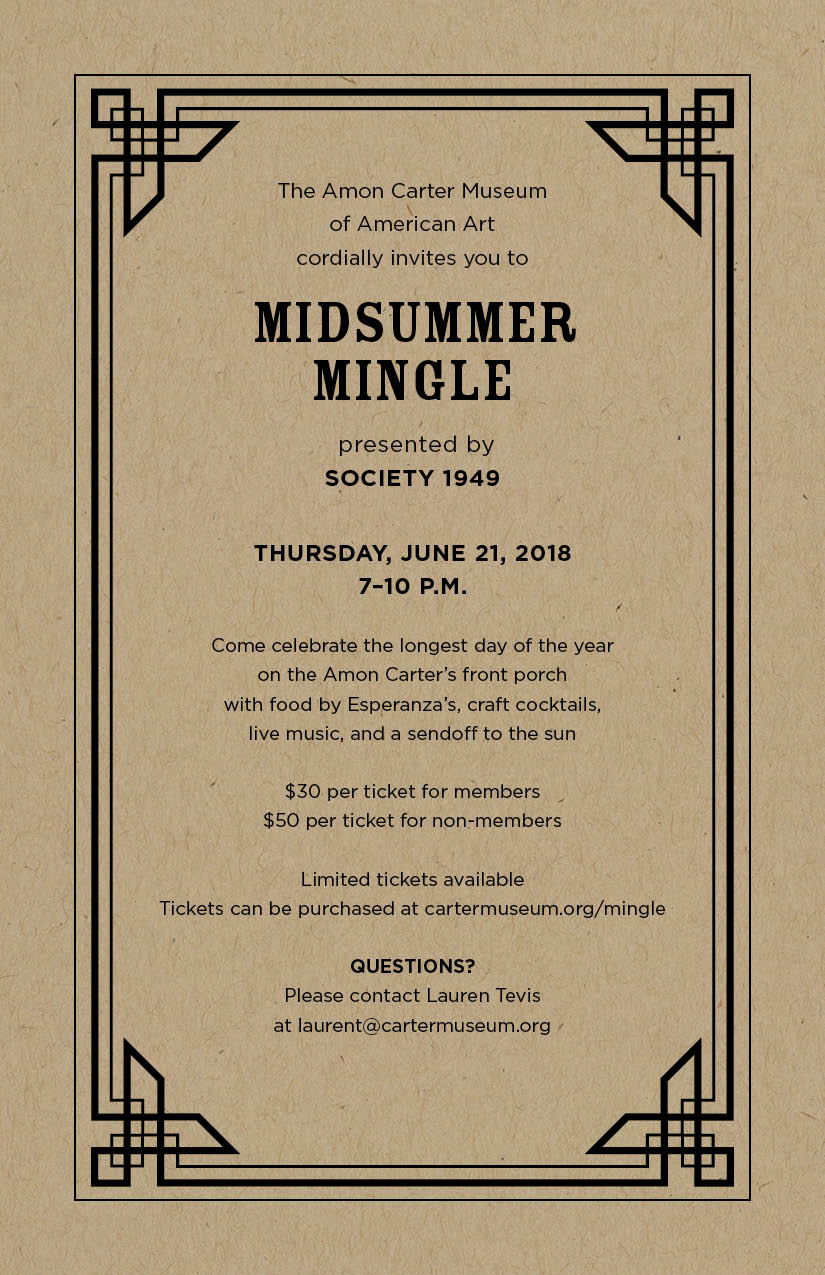 There are a hundred reasons to come out and support this Fort Worth treasure. Mark your calendars, June 21st, and join everyone for this year's Midsummer Mingle at the Amon Carter. It's definitely going to be a great evening of fun, food and unforgettable views.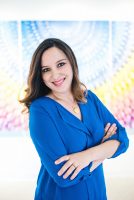 Christy Ortiz is a Fort Worth native, and is proud to say so. She earned her bachelor's degree from UT Arlington in Interdisciplinary Studies. She taught for FWISD for eight busy years before switching gears to stay home with her two small children. Her hobbies are interior decorating for friends, photography, and flying kites with her kids. Her South American roots and love for the Spanish language and Latin cultures add to the diverse voices of our group.