Summer.
I dare you to try and resist its magic. It arrives but once a year and is the seasonal thread that ties us to our youth, reminding us of a time when we ran around wild and barefoot, blissfully unaware of the ketchup stains on our shirts. Summer. Something about those long days and warm nights just hits different, likely explaining why the Amon Carter Museum of American Art chooses this enchanting and nostalgic time of year to host one of its signature events, the Carter Society Midsummer Mingle, where young professionals are invited to the best patio in town for an evening of human and cultural connection in celebration of, you guessed it, summer.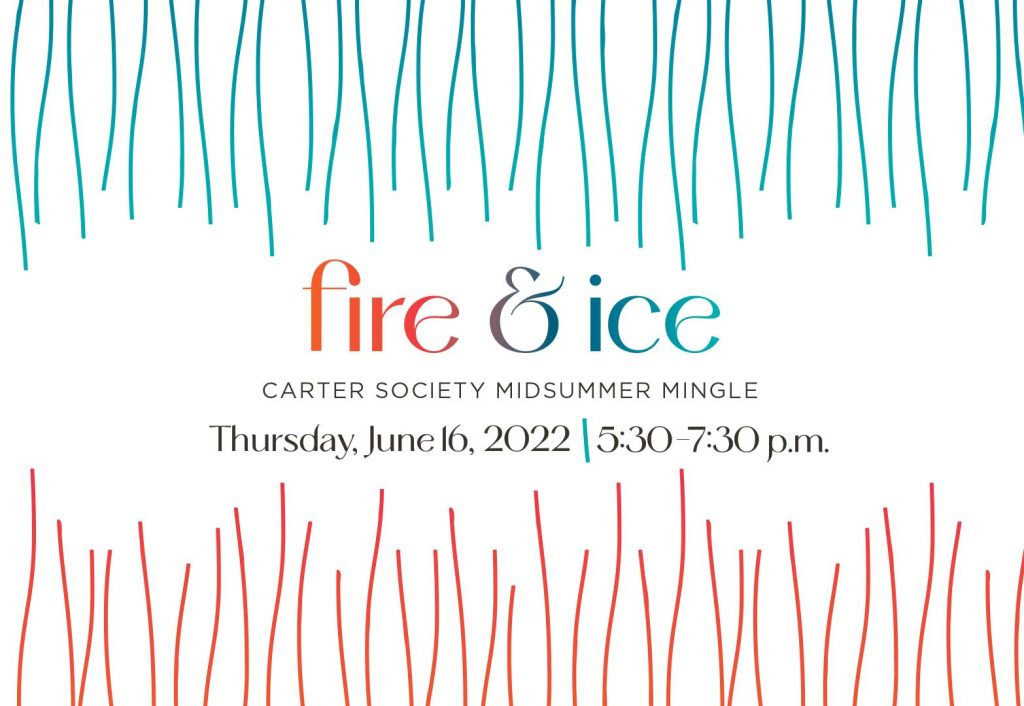 "We love doing events on our patio. The view that you get is the Fort Worth skyline, and it's just stunning, especially in the summer," according to Stacey Smith, summertime enthusiast and museum membership manager at the Carter.
The evening's theme is Fire & Ice and will be incorporated into every detail of the night from the cocktails to the site-specific installation by featured artist Justin Ginsberg. Ginsberg, Texas-based and regarded for questioning the known and orderliness, will work with a glass kiln set up on the museum's lawn each weekend throughout the summer, pulling glass threads measuring up to 30 feet in length. At the end of each glassmaking session, he will install the threads he has created in the Carter's Main Gallery, resulting in a large-scale glass "waterfall" sculpture. Ginsberg's glass sculptural work is inspired in part by Sargent, Whistler, and Venetian Glass, an upcoming exhibition at the museum (June 26 – September 11) which brings to life the Venetian glass revival between 1860 and 1915, and the artistic experimentation the city inspired for visiting artists. The public will be able to watch Ginsberg at work during his weekend sessions as well as witness the multi-month realization of his unique installation. And with the Midsummer Mingle kicking off his evolving exhibition, attendees will have the opportunity to meet and talk with the artist.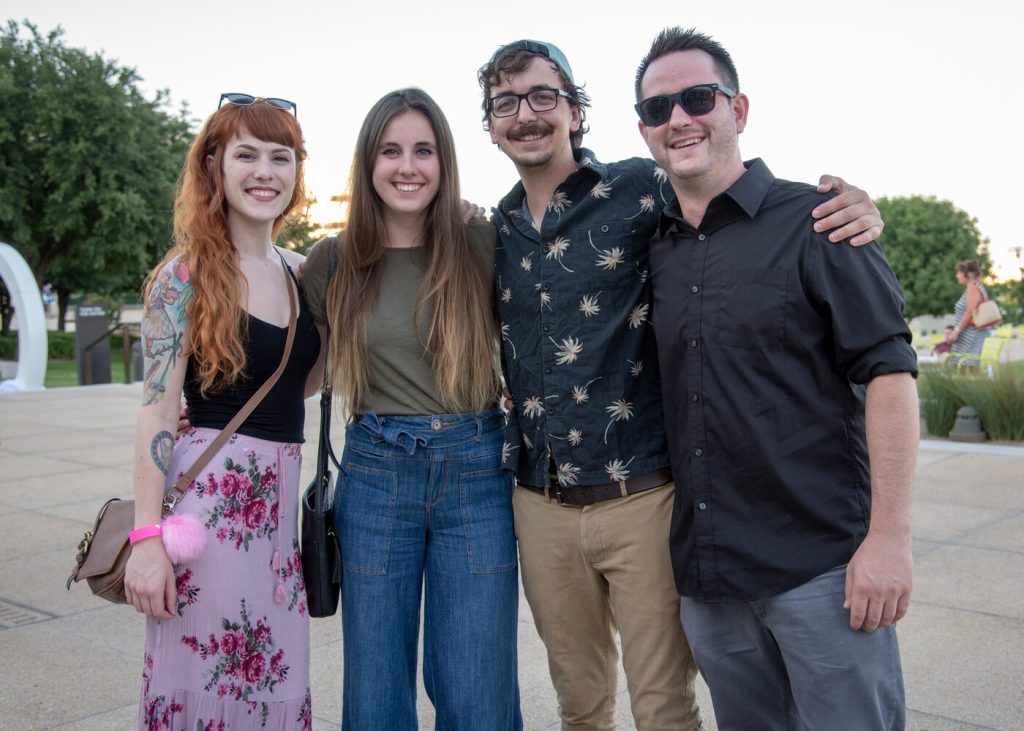 "We try to incorporate an element of the museum with a very social event. It's a great opportunity to see the museum in a different light and meet an actual artist, which is really fun," said Smith, who acknowledges that the Carter's programming is thoughtfully designed to engage all demographics, just not at all once. She assures me that while there is lively children and family programming at the museum, the Midsummer Mingle is for the 21 and up crowd. In other words, there won't be wild and barefoot kids running around, blissfully unaware of the ketchup stains on their shirts, while you sip a curated cocktail alongside your contemporaries, no doubt impressed by the Carter's artistic spin on a happy hour.
Whether you're an art lover or looking for love (in art, that is), you are invited to toast the long days of summer, and, as Smith says, to all the fun times ahead. The Carter Society Midsummer Mingle will take place Thursday, June 16 from 5:30 to 7:30. Admission is free for Carter Society members and $25 for non-members. You can reserve your tickets online by visiting www.cartermuseum.org/events/midsummer-mingle. Cheers!