At 6 p.m. on November 24, the GM Financial Parade of Lights' "Sounds of the Season"-themed spectacular will sweep the streets of Downtown Fort Worth with more than 100 illuminated floats and an array of festive performers.
What began in 1983 with a crowd of only 25,000 people and 25 floats has grown to become the largest holiday parade in Texas and Fort Worth's most beloved holiday tradition. Year-after-year, families gather to experience the melodies of energetic marching bands, 100+ professionally designed floats (each with more than 12,000 lights), sparkling antique cars, precision equestrian units, festive horse-drawn carriages, and carolers spreading Christmas cheer along the 1.59-mile parade route. The night will conclude with Santa and Mrs. Claus appearing on the specially designed, LED-lit, grand finale float.
New for 2019 are "Sounds of the Season" performances, which will take place before and during the parade. Curated by Hear Fort Worth, five local entertainers will perform 15-minute sets as they travel block-to-block on mobile holiday-themed platforms, sponsored by Sundance Square. Performances begin at 4:30 p.m. and will continue throughout the parade.
"Downtown Fort Worth Initiatives, Inc. first produced the Parade of Lights to showcase the rich culture and community of Downtown Fort Worth," said Nina Petty, chairman of DFWI's Festivals and Events Committee. "37 years later, that mission stands true as we continue to bring thousands of residents and visitors alike to the heart of Downtown during the holiday season."
Parade attendees are encouraged to arrive early to snap photos next to the majestic Sundance Square Christmas Tree, shop and eat at the 50+ retailers and restaurants located throughout downtown, and enjoy live holiday entertainment.
The parade and opening ceremonies will officially start on Weatherford and Throckmorton Streets at 6 p.m. The parade will proceed east along Weatherford Street, and turn south on Commerce Street all the way to 9th Street. At 9th Street, the parade will proceed west to Houston Street, and then turn north on Houston Street all the way to 2nd Street. At 2nd Street, the parade will proceed west to Throckmorton Street, then turn south and conclude at 3rd and Throckmorton Streets.
There are many opportunities to participate in the 2019 GM Financial Parade of Lights:
Reserve "Street Seats": While the parade is free and open to the public, attendees can get the most illuminating experience by purchasing reserved tickets, or "Street Seats," in advance. Tickets start at $12.95 and are available for purchase now. Visit FortWorthParadeOfLights.org/Parade-Info/Street-Seats/to view all reserved seating options and discounted packaged ticket prices.
Volunteer:For those interested in volunteering, various opportunities such as hospitality, parade walkers, seating attendants, and more are available at https://www.fortworthparadeoflights.org/participate/volunteer/
Become a Sponsor: As a 501c (3) non-profit organization, Downtown Fort Worth Initiatives, Inc. seeks the support of corporate sponsors and partners to help maintain the free and high-quality production of the parade for the Fort Worth community. Visit FortWorthParadeOfLights.org/Sponsors.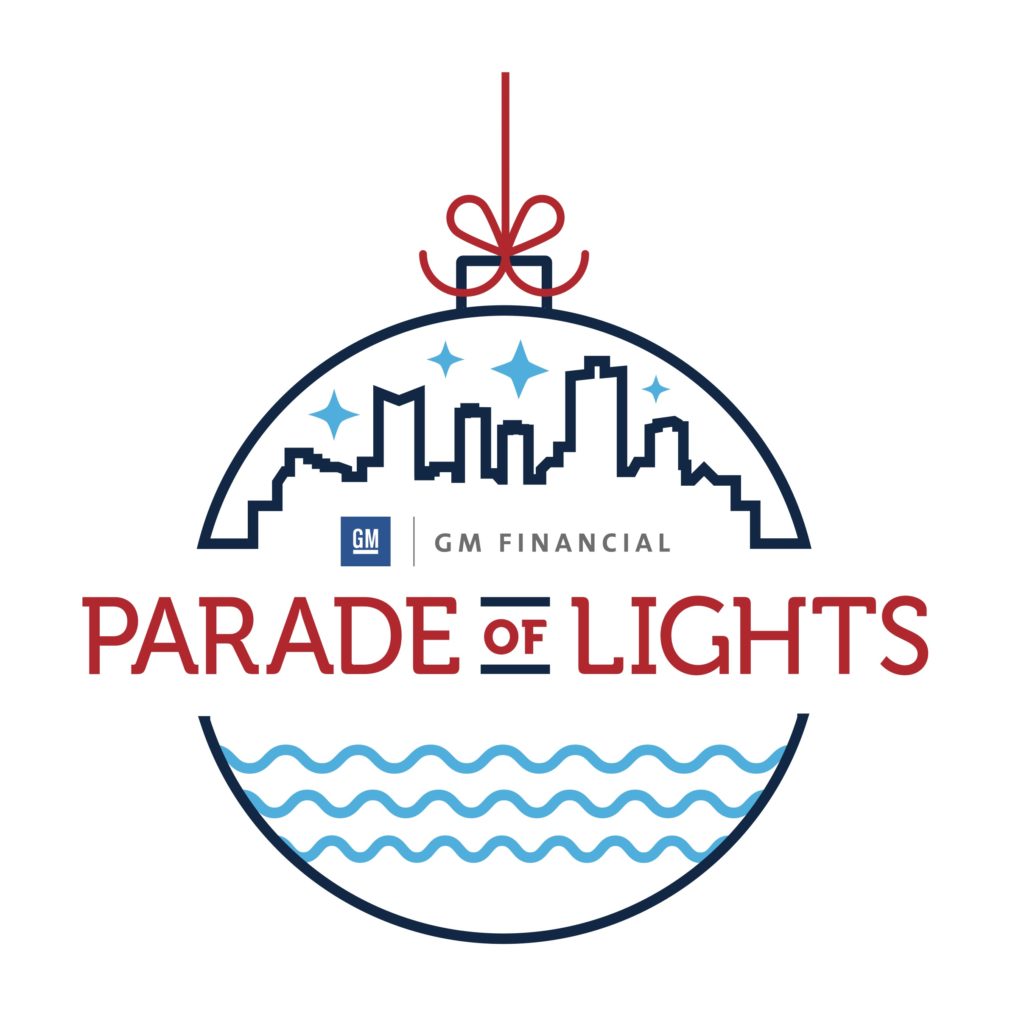 Follow the Parade of Lights on social media:
• On Facebook: www.Facebook.com/ParadeofLightsFW
• On Twitter: www.Twitter.com/ParadeOf_Lights
• On Instagram: www.instagram.com/paradeoflightsfw/