When I was a kid some of my sports teams would occasionally have games or tournaments at GDRA. That's General Dynamics Recreation Area as we old-timers called it, or LMRA (Lockheed Martin Recreation Area) for you newbies. It was a cool place with trees and plenty of space to play and run, so, I watched with interest when developers started work there a couple years ago. Let me tell you, its AWESOME! Oh, and they have some sweet giveaways going on right now…
Waterside is undisputedly one of the premier shopping destinations in Fort Worth with some fantastic destination anchor stores and solid dining options. We like to follow up lunch at Piattello or Taco Diner with some popsicles from Steel City Pops. The kids and I can crush an hour at REI, or check out Stephen Rivers' wonderful creations at his Jovili pop-up while Victoria accessorizes at Clear Eye Associates & Optical, or hits Whole Foods for something delicious and nutritious.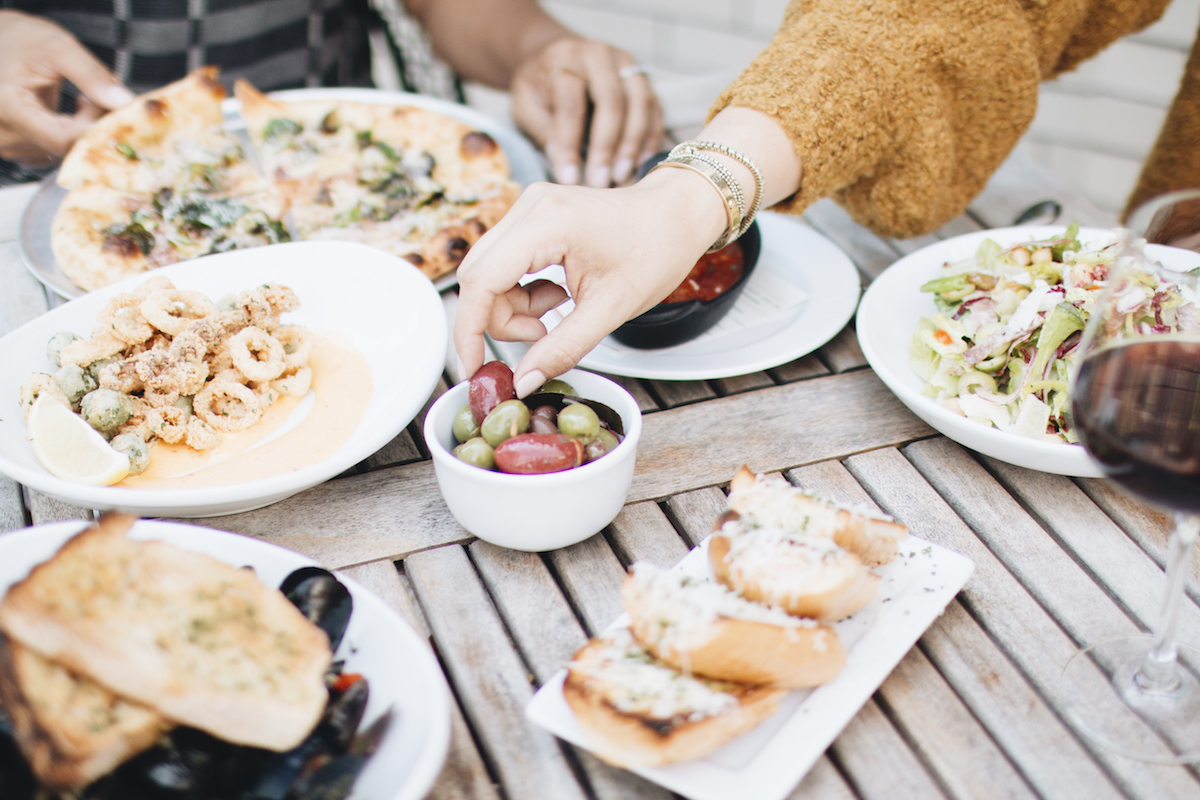 Before you get the idea that I am Captain Shopper, you must realize that Waterside is more than just shops and restaurants. The Grove (Waterside's community green space) is one of the prettiest parks in town. With bocce ball and cornhole and a pavilion with comfy seating, it's a great place to let the kids run around while you have a quiet conversation. There are also some really cool sculptures made from repurposed playground equipment by inimitable Texas artist, Bob Wade. Waterside offers free Wi-Fi, public restrooms and plenty of convenient parking.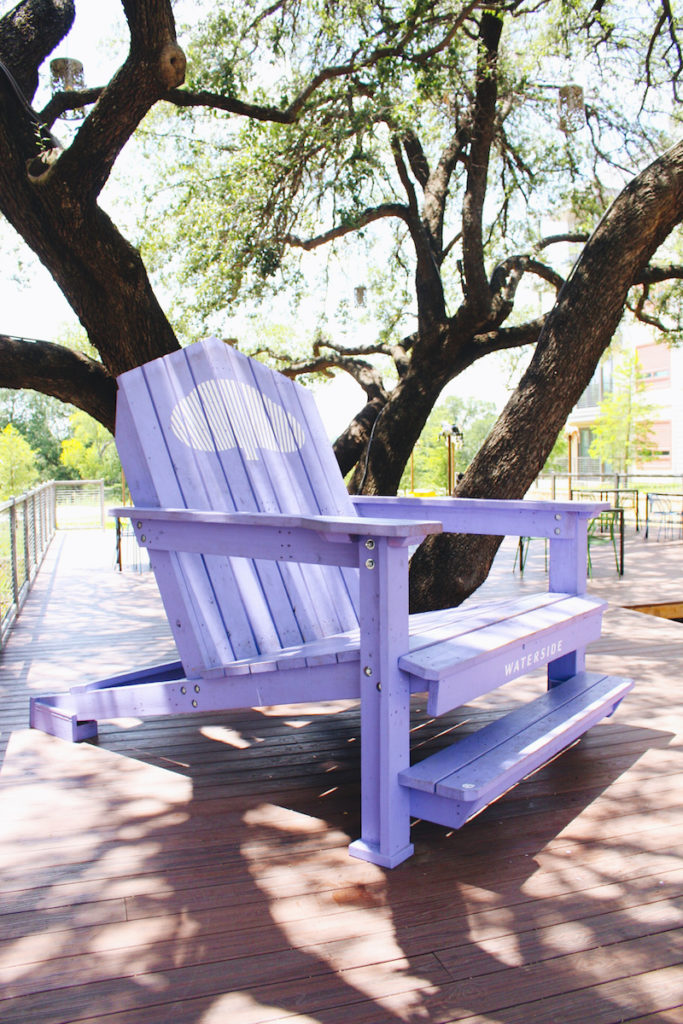 Located just off the Chisholm Trail Parkway at the intersection of Bryant Irvin Road and Arborlawn Drive along the Trinity River, Waterside is easily reached from anywhere in town. Go this weekend and see for yourself. Take the kids. Eat some good food, buy some holiday presents, hang out, relax, and have fun.
Here is the extensive list of all of the stores and restaurants at Waterside: Aaron
Brothers Art & Framing, Amazing Lash Studio, Bentley's (coming soon), Blaze Fast-
Fire'd Pizza, Clear Eye Associates + Optical, CycleBar, Jovili, Katour's Salon, Mattress
Firm, MedSpring Urgent Care, Piattello Italian Kitchen, Pretty Kitty, REI, Resort Nail
Spa, Steel City Pops, Sur La Table, Taco Diner, Tokyo Joe's, Whole Foods Market and
Zoës Kitchen.
In celebration of the holiday season, Waterside will be giving away a $500 Waterside
shopping spree to one lucky winner! Enter for a chance to win at the Waterside website.
For more great offers, check out Waterside's new mini magazine, Wayfinder.
Finally, Waterside is currently leasing residential, office, and retail space. It's a great opportunity to live, work, and play in one of the best locations in Fort Worth.
For updates on in-store promotions, activities and events, you can follow Waterside on Facebook, Instagram, and Twitter.