There are few things that perk up a tired old dish more than a burst of citrus. While many summertime dishes rely on the bright, clean flavors of lemons and limes, most citrus fruits actually come into season in the winter. Perfect for adding a dash of vitamin C to your winter cooking! To celebrate the citrus season, Central Market is in the midst of Citrus Fest. So go pick up some of the 45 (yes, FORTY-FIVE) varieties of citrus that they have, and enjoy a bit of summery flavors in the middle of winter!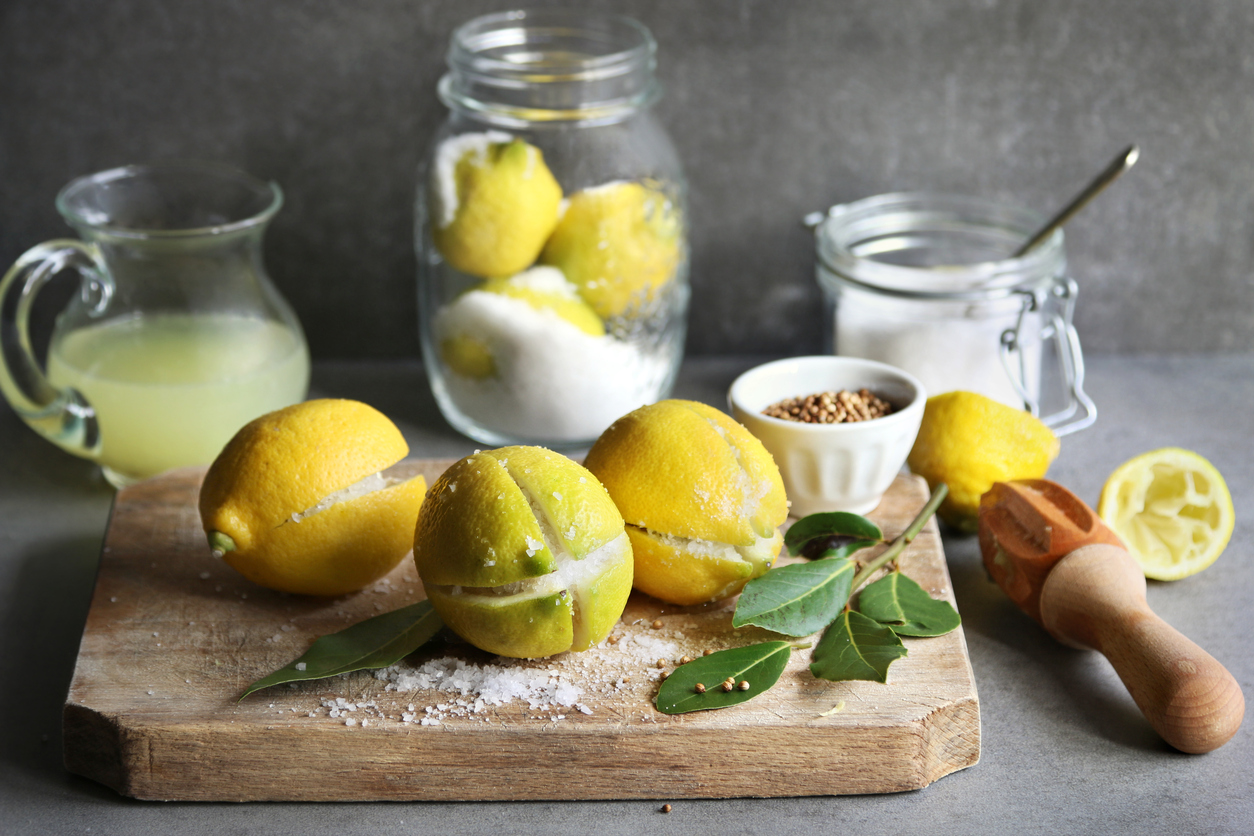 Preserved Meyer Lemons
Meyer lemons are a thin-skinned variety of lemon, which means they aren't as bitter as traditional lemons. They are wonderfully juicy and slightly sweet. I love making preserved lemons with them, and I bet you will, too!
Ingredients
5 Meyer lemons, plus one or two for juice
Kosher salt (you really do need Kosher salt for this recipe)
Equipment
Sterilized wide-mouthed 1-pint mason jar
Sharp knife
Directions
Rinse the lemons and pat them dry. Quarter the lemons from the top down, leaving about a half inch of uncut lemon holding the slices together. Put about a tablespoon of Kosher salt in the bottom of the mason jar. Place one lemon in the jar, open the wedges, and sprinkle lots of salt between the wedges. Add the next lemon, squishing the previous lemon down, and repeat the salting process. Pack the lemons in the jar tightly. You want the lemon juice to squeeze out of the lemons. If, after adding all lemons to the jar, there isn't enough lemon juice to cover the lemons, squeeze in enough fresh juice from the leftover Meyer lemons to cover. Screw the lid onto the jar and keep in a warm place. Shake the jar a couple of times a day to allow the salt to dissolve. Let ripen for a month. (I know, I know. This is why I usually have several jars going in various stages of ripening!) You can use preserved lemons in all sorts of dishes. I love to stuff one into the cavity of a chicken before roasting. They are an essential ingredient in Moroccan cuisine (see the next recipe!). And minced, they make an amazing vinaigrette for an arugula and goat cheese salad. They will keep, unrefrigerated, for up to a year. Once you make a batch, you will never want to be without them again!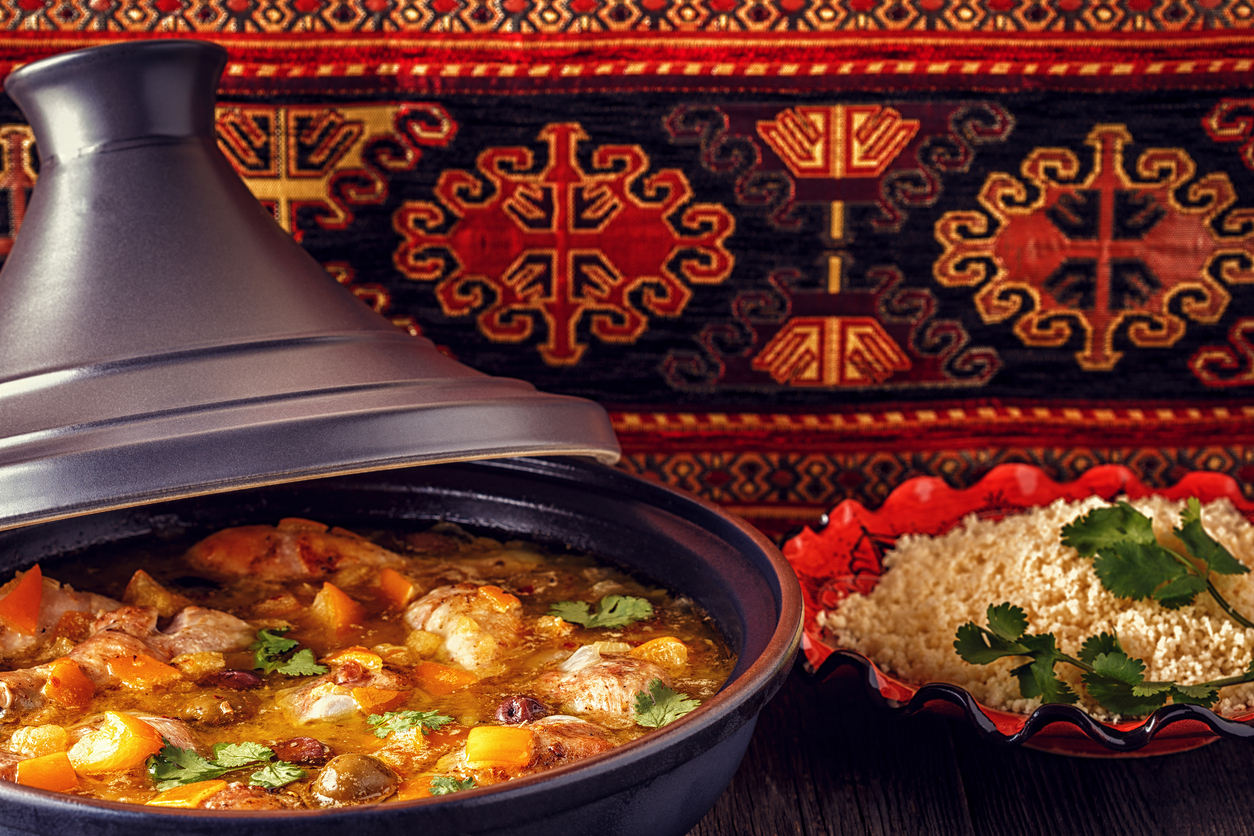 Moroccan Chicken with Preserved Meyer Lemons and Olives
This is comfort food to me. It's easy, and when served over whole wheat couscous with a green salad, is a perfect meal for harried parents!
Serves 4
Ingredients
2 bone-in, skin-on chicken breasts
2 bone-in, skin-on chicken thighs (or all breasts or all thighs, depending on your preference)
2 tablespoons olive oil
1 large yellow onion, cut in half and sliced into thin rings
4 cloves garlic, thinly sliced
½ teaspoon turmeric
½ teaspoon cumin
½ teaspoon ginger
Lots of freshly ground pepper
2 preserved Meyer lemons (8 wedges), pulp removed if you wish, and chopped
1 can diced tomatoes
½ cup white wine or chicken stock
1 to 1 ½ cups green olives, pitted
Chopped parsley and cilantro for garnish
Directions
Season the chicken pieces with salt and pepper. In a large skillet or sauté pan over medium-high heat, brown the chicken, skin side down first, in the olive oil for approximately 3 minutes a side, or until golden brown. Remove the chicken to a plate and set aside.
In the pan, sauté the onions in the leftover olive oil until translucent. Add in the garlic and sauté for only about a minute. Add the turmeric, cumin, ginger, and pepper, followed by the preserved Meyer lemons, tomatoes, and white wine or stock. Stir to combine. Nestle the chicken pieces back into the pan, scatter over the green olives, and cover. Simmer for approximately 25 minutes, or until the chicken is cooked through. Serve over pasta, rice, or couscous.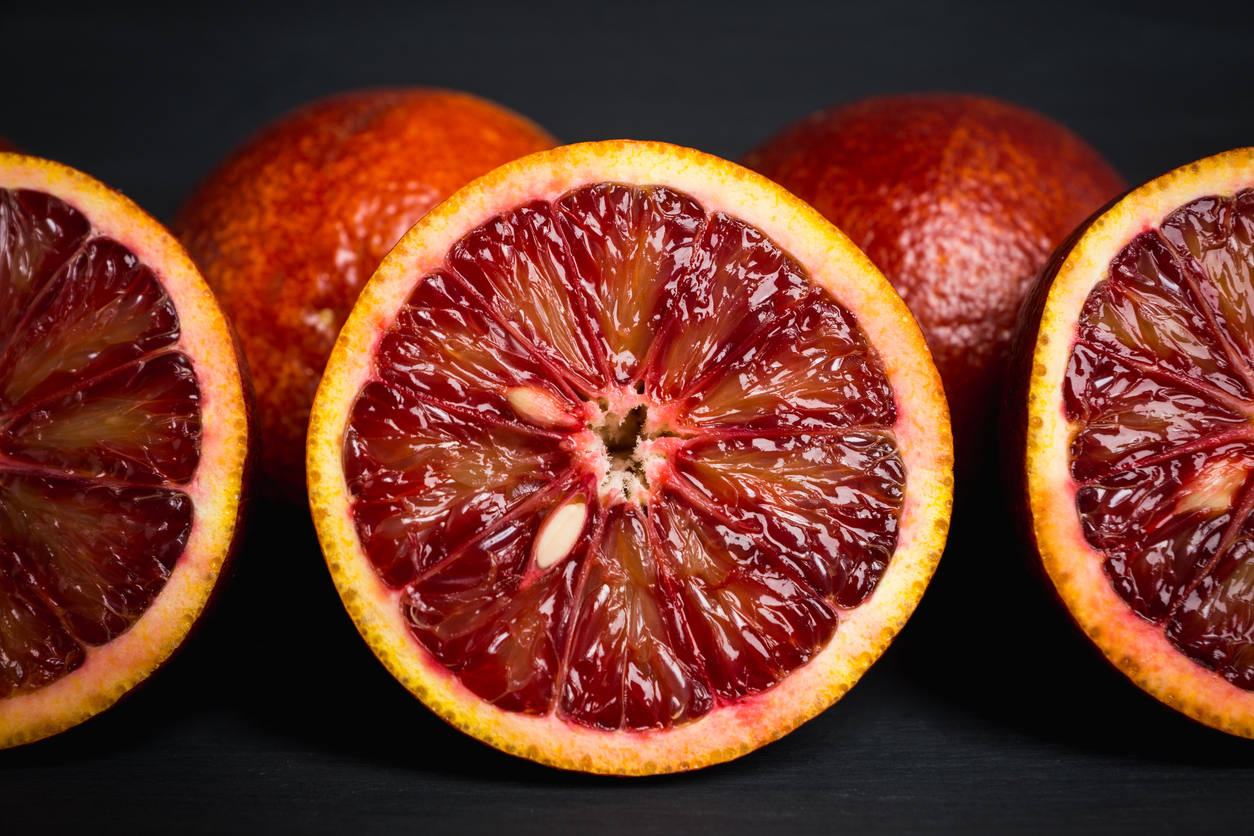 Blood Orange Curd
Lemon curd is pure joy. Bright, sweet and yet tart, and delightfully creamy, it is the perfect filling for little tarts or the perfect topping on a slice of spicy gingerbread. I decided to make a blood orange curd because I love the color of blood oranges. The result was a lovely orange-pink batch of curd that disappeared from my fridge in record time! Yes, it takes some stirring, but it really is worth the effort.
Ingredients
Juice of 6 blood oranges
Zest of 4 of those blood oranges
Juice of 1 lemon
2/3 cup sugar
6 egg yolks (save the whites for meringues; they freeze beautifully!)
Pinch salt
8 tablespoons (1 stick) unsalted butter, cut into pieces
Directions
In a large saucepan over medium-high heat, bring the blood orange juice to a boil and reduce to about ¾ cup. While the blood orange juice is reducing, combine the zest, sugar, and eggs, whisking until the eggs are light and the sugar has dissolved. Stir in the lemon juice. Slowly pour in the reduced blood orange juice, stirring constantly. Add the salt and stir in.
Transfer the blood orange-egg mixture back into the saucepan and place over medium-low heat. Switching to a wooden spoon, stir constantly until the curd thickens. (When you run your finger down the back of the spoon, your finger should leave a trail through the curd.) Remove from the heat, and adding a couple of pieces at a time, stir in the butter. You want to keep stirring as the butter melts, so it incorporates into the curd.
To ensure a perfectly smooth curd, push the curd through a sieve into a container. Allow to cool to room temperature. Cover tightly (I use a glass jar). This will keep, barring raids by family members bearing spoons, in the refrigerator for up to three weeks. It is heavenly over angel food cake, diabolically good over devil's food cake, and simply delightful as a dip for shortbread!

Remember, Central Market is your one-stop destination for everything you need for every meal of the day. For the serious chefs to the harried working parent, Central Market has the ingredients for a great meal!