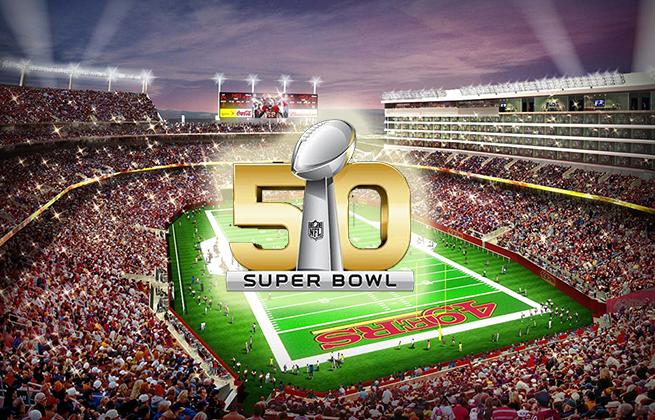 If you're like me, this year's Super Bowl has completely snuck up on you. (Wait, it's FEBRUARY already? Where did January go? I still need to get going on my New Year's resolutions!)
Fear not, Gentle Reader! I am here to help. While I love cooking and really enjoy making things from scratch, I don't have time this year to lovingly craft a scale model of Levi's Stadium from various homemade charcuteries, homegrown vegetables, breads from flour I ground myself, cheeses from cows and goats I milked… Okay, I can't type that with a straight face. Those of you who know me are laughing your fool heads off by now because I don't do any of that. A friend once described me as "the anti-Martha Stewart". Yes, I do enjoy cooking. However, this year, I'm going to grab some pre-made foods that I can gussy up and make my own and actually enjoy the game, instead of worrying about the buffet. Here are some of the ideas for a Super Bowl buffet that I came up with at the last minute!
Denver Green Chile Dip
Denver is renowned for its chile verde, which you can find all over the city on everything from breakfast burritos to hamburgers. While the Hatch Green Chile Enchilada Sauce isn't real chile verde and isn't even from Denver, it is widely available. Besides, most of your friends probably won't care, once they taste this!
Serves 8-10 as part of a Super Bowl buffet
Ingredients
2 8 oz blocks of cream cheese (you can use the light stuff, but don't use the fat free, as it will break down while being heated)
1 can Hatch Green Chile Enchilada Sauce (I like medium, but you can use mild)
½ of a large white onion, finely diced
4 to 6 oz grated Monterrey Jack cheese
Directions
Preheat oven to 350 degrees. In a rectangular Pyrex baking dish, layer the cream cheese, enchilada sauce, diced onions, and Monterrey Jack cheese. Bake for approximately 20 minutes, or until the cheese has melted, and the dip is bubbling along the sides of the baking dish. Serve with blue corn tortilla chips.
Carolina Stuffed Pickles
Mt. Olive Pickle Co. is one of North Carolina's iconic food companies (along with Krispy Kreme, Pepsi, and Texas Pete). For this, you don't have to use Mt. Olive pickled okra and whole pickled jalapeños, but if you can find them, you definitely should!
Serves 8 to 10 as part of a Super Bowl buffet
Ingredients
1 jar mild pickled okra pods, drained, pods sliced in half lengthwise
1 jar whole pickled jalapeños, drained, peppers sliced in half lengthwise
Pimento cheese, the pate of the South (If you want to continue the Carolina theme and you don't want to make your own pimento cheese, I would recommend Palmetto Cheese by Pawley's Island Specialty Foods from Pawley's Island, South Carolina. It's available at Central Market and Costco!)
Directions
Really, I'm kind of ashamed to call this a recipe because it's just so easy. You simply stuff the pimento cheese into the halves of the pickled okra and the pickled jalapeños and then arrange them on a platter. That's it. And good Lord and butter, is it ever GOOD!
San Francisco Mission Burrito Bar
San Francisco is the home of Levi's Stadium (yes, I know it's technically in Santa Clara, but come on, give me a break!), but it is also the home of the Mission-style burrito, made popular by Chipotle, Taco del Mar, Freebirds, et al. It is beyond easy to set up a burrito bar and let your guests do the work of making their own!
Serves 8 to 10 as part… you get the idea!
Ingredients
Flour wraps – you can use any flavor you like or mix and match (count on 1 ½ per guest, so if you're having 10 guests, you will need 15 wraps)
Pre-cooked rice – brown, white, however crazy you want to get!
Beans – I usually have both pinto and black beans or use Ranch Style for a bit of Fort Fun flair!
Meats – I do a mix of chicken and beef fajita meat that I get from Rosa's (shhhhh, don't tell!)
Diced tomatoes
Guacamole – you can make your own, but since the premade stuff you can get at Central Market or Tom Thumb is good, why bother? Remember, this is supposed to be quick!
Sour cream
Chopped onions – white, yellow, red… it's your choice
Chopped cilantro
A variety of shredded cheeses – I usually have sharp cheddar, Monterrey Jack, and queso blanco
A variety of salsas
Lime wedges
Directions
All you have to do is make sure you have enough space on your buffet table, and a way to keep the rice, beans, and meat warm. I use smaller slow cookers for this. And honestly, this is where you can be imaginative! Have fun! This is supposed to be a party, after all!
Boiled Shrimp with Jalapeño Tartar Sauce, Spicy Cocktail Sauce, and Lemony Aioli
There are few things easier than mounding a mess of boiled shrimp in a big bowl and setting out some easy but yummy sauces. I put sauces in wine glasses to get them up off the table and create some height on the table!
Serves 8 to 10 as part of a Super… yada yada yada
Shrimp Ingredients
4 pounds large shrimp, peeled and deveined (you can buy shrimp that has already peeled and deveined – it costs a little more, but in my opinion, it is totally worth the time saved! Please don't buy pre-cooked shrimp, as it is usually overcooked and rubbery.)
Old Bay Seasoning or Tony Chachere's Original Creole Seasoning
2 lemons, cut in half
Shrimp Directions
Add water to a large stockpot. Add in enough Old Bay or Tony Chachere's so you can taste it in the water. Squeeze in the lemons and toss the halves into the pot. Bring to a rolling boil. While the water is coming to a boil, get your ice bath ready by filling a large bowl with ice and water. Add the shrimp and cook only until the shrimp have turned pink. Drain the shrimp and plunge them immediately into the ice bath. (I usually have the colander to drain the shrimp in one side of the sink and the ice bath in the other side to keep the water from slopping all over the place!) You can cook the shrimp the night before the party. After the shrimp has cooled in the ice bath, drain very well and put in zippered plastic bags. Just before the party, pour the shrimp into a large bowl.
Jalapeño Tartar Sauce
In the bowl of a food processor, combine 2 cups good mayonnaise (I use Hellman's if I don't make my own), ½ to ¾ cup sliced pickled jalapeños that have been well drained and patted dry on paper towels, 1 small shallot that has been roughly diced, and ½ bunch cilantro that has been rinsed. Pulse until combined but not until smooth – you want it a little chunky! Keeps for up to two weeks in the refrigerator and is great on baked chicken, grilled salmon or tuna, and as a spread on sandwiches!
Spicy Cocktail Sauce
Combine 1 cup Heinz Chili Sauce, ½ cup ketchup, ½ cup hot prepared horseradish, the juice of 1 lemon, 1 tablespoon Worcestershire sauce, hot sauce to taste (I like Tabasco in cocktail sauce – the vinegar works to cut the sweetness of the ketchup and the chili sauce), and lots and lots of freshly ground black pepper. Keeps for a week in the refrigerator.
Lemon-Tarragon Aioli
In the bowl of a food processor, combine 2 cups good mayonnaise (I use Hellman's), 3 to 6 cloves of garlic that have been smashed and roughly chopped or have been put through a garlic press, the zest of two lemons, the juice of one lemon, 2 T. dried tarragon, and a couple of dashes of hot sauce (I use Cholula for this – you want a little bit of kick without a bunch of vinegar). This is fabulous on almost anything – seafood, chicken, pork tenderloin, a spoon… Keeps for up to 2 weeks in the refrigerator.
Desserts
Okay. Just between you and me, I'm not a sweets person. I don't like baking (too fussy with all that measuring!). When I throw a party, 9 times out of 10, I will just get a bunch of pre-made desserts and put them on platters. So for this last minute Super Bowl party, go to Central Market and get a bunch of cookies and brownies and lemon bars and arrange them on a nice platter. Or get mini cupcakes from a local bakery. Arrange them nicely and make sure to get rid of the bakery boxes so everyone will think you've slaved over your ovens. No shame.
Now remember, don't tell! This is our little secret!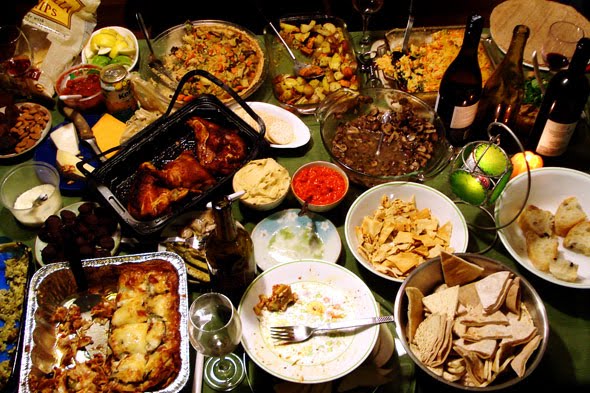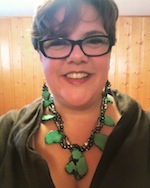 Lee DuBose is a jack of all trades, master of none. She has been a bank teller, a chef and caterer (both in restaurants and in private service), a bookkeeper, a trainer, a legal assistant, and a writer. She is a proud graduate of the University of the South with a degree in Early European History. She planned to be a professor but realized in the nick of time that professors have homework, which she never did when she was a student, so what made her think that she would do it as a professor? While she has not used her degree in her, er, varied employment history, she is fabulous at cocktail parties. Most importantly, Lee is the proud single mother of two absolutely amazing girls, to whom she refers in social media as the Girlchildren.