Fall's a-comin'! It may still be hot, but pumpkin spice lattes are already here, and it's time to start putting summer behind us. Fall in the Fort is wonderful, and we've gathered so many fun things for the whole family to do. So bookmark this page to refer to all month long!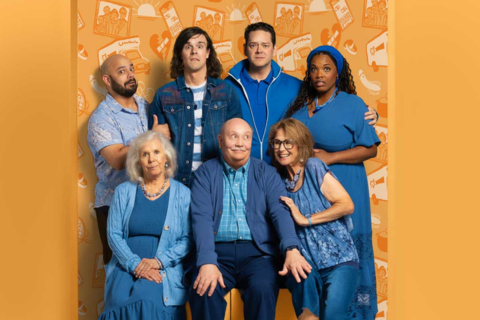 Grand Horizons
Through October 1
Stage West
Bill and Nancy are fifty years into their marriage. They can anticipate each other's every sigh, snore, and sneeze. But just as they settle comfortably into a new senior living community, the unthinkable happens – Nancy wants out. This funny, shocking, and painfully honest story is a wild ride that takes an intimate look at the unpredictable and enduring nature of love.
Bulls, Bands, and Barrels featuring Tanner Usry
September 2
Cowtown Coliseum
That's right folks, the Bulls, Bands, & Barrels will be in Fort Worth, TX for ONE NIGHT ONLY on September 2nd at the Cowtown Coliseum! We have taken the rodeo world and turned it upside down with our new concept. We will have some of the rankest bulls and bull riders in the Southeast as well as some of the fastest equines to ever go around a 3-barrel pattern. On the music end of the arena, we will have great country music by Tanner Usrey & MORE to finish the night off with a bang! This will be the ONE event you don't want to miss!!
Sam Smith: Gloria, the Tour
September 7
Dickies Arena
Multi-Platinum, GRAMMY®, BRIT, Golden Globe and Oscar winning artist/songwriter Sam Smith brings GLORIA The Tour – their first North American run since 2018 – to Dickies Arena on Thursday, September 7th with special guest, Jessie Reyez, who guests on Sam's forthcoming album, Gloria.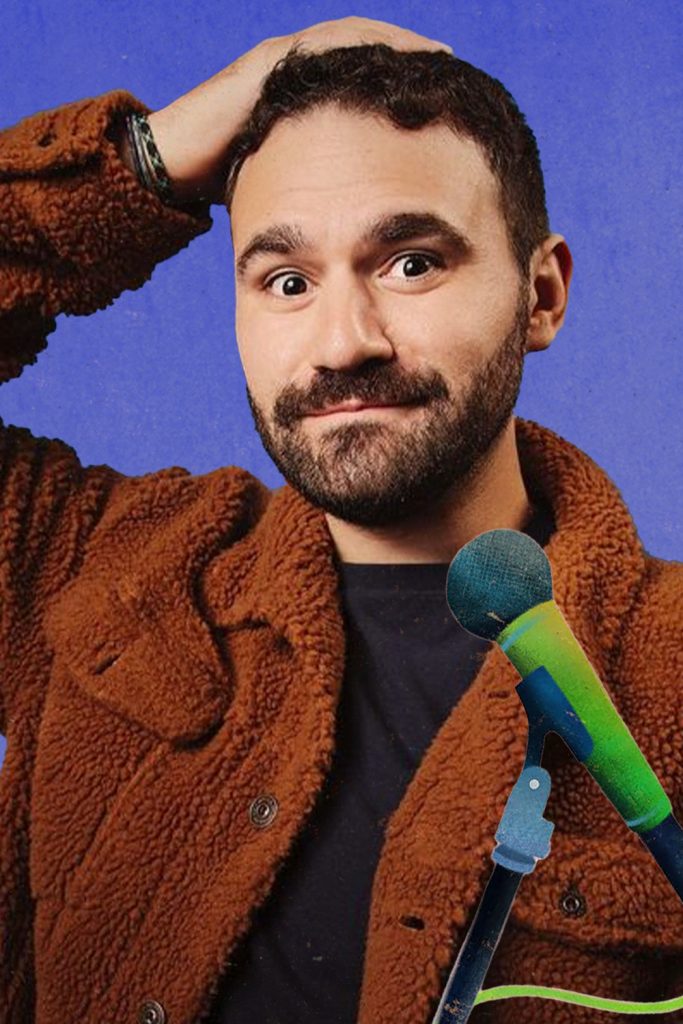 Gabe Mollica: Deductible
September 7-9
Amphibian Stage
Comedian Gabe Mollica is developing a stand-up set that straddles the line of theatre and comedy. This is not the first stand-up residency to balance these two mediums; Jacqueline Novak ironed out Get On Your Knees at Amphibian Stage before it arrived Off-Broadway to critical acclaim (featured in "The New York Times Best of Theatre and Best of Comedy" in 2019). Gabe comes to Fort Worth after an extended run of his debut set Solo at Soho Playhouse in Manhattan. His new project, Deductible, takes aim at the US healthcare system.
Fall Gallery Night 2023
September 9
All over town
Twice a year, the Fort Worth Art Dealers Association (FWADA) invites you to take in the visual arts and our community's unique cultural richness during Gallery Night in Fort Worth. Most participants are open from noon to nine. Take a stroll through participating galleries, museums, retail businesses, and area restaurants to enjoy the many artists featured during this community event.
Pearl Jam with Special Guest Deep Sea Diver
September 13
Dickies Arena
2020 officially marked 30 years of Pearl Jam performing live. Eleven studio albums, hundreds of unique live performances, and official live concert bootleg releases later, the band continues to be critically acclaimed and commercially successful — with over 85 million albums sold worldwide. Pearl Jam was inducted into the Rock and Roll Hall of Fame in 2017. Pearl Jam's latest album Gigaton was released in March 2020, and now the band is on the road to celebrate.
Second Thursdays: Games & Gab
September 14
The Amon Carter Museum of American Art
Gather in the Atrium for Mad Libs, mazes, and a Carter-original game inspired by Gabriel Dawe's Plexus no. 34. Enjoy drinks and snacks available for purchase. Carter members get one complimentary drink! Check out a special viewing in the Library of documentary photographs taken during the fun and games at this year's Sonidos del Summer concert series at Marine Park by members of Northside MBK (My Brother's Keeper). Decorate drink coasters to take home and use during your own game nights with family and friends. Play a classic board game, modern card game, and some Carter-original games inspired by art on view.
Jagged Little Pill
September 15-17
Bass Performance Hall
Joy, love, heartache, strength, wisdom, catharsis, LIFE—everything we've been waiting to see in a Broadway show— is here in the exhilarating, fearless new musical based on Alanis Morissette's world-changing music. You live, you learn, you remember what it's like to feel truly human… at Jagged Little Pill.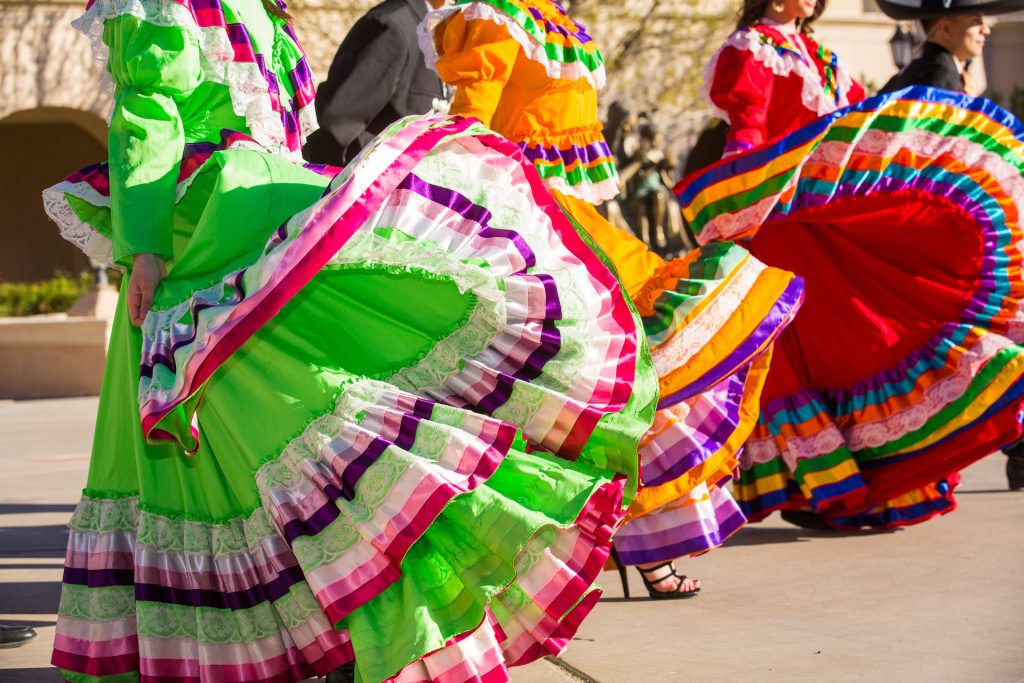 ¡Celebramos! A Celebration of Latin American Culture & Heritage
September 15-October 15
Fort Worth Botanic Garden
The Fort Worth Botanic Garden invites guests to ¡Celebramos! A Celebration of Latin American Culture & Heritage, from September 15 through October 15, including performances and exhibitions, dining, and shopping opportunities, and more. Guests will enjoy a presentation of Latin American culture through art, native plants, and garden design throughout the entire campus. The celebration during Hispanic Heritage Month will feature numerous events, art exhibits, and unique new experiences for guests visiting the campus.
Deaf Day at the Zoo
September 16
Fort Worth Zoo
Deaf Day is designed for the Deaf community and individuals who are Deaf or Hard of Hearing to enjoy a fun-filled day at the Zoo with their families and friends. American Sign Language interpreters provided by TCC will be interpreting our zookeeper chats and stationed throughout the Zoo to allow communication access to all our guests.
Modern by Moonlight|Otsukimi Festival
September 16
The Modern Art Museum of Fort Worth
In recognition of the rich heritage of Tadao Ando, the architect of the Modern Art Museum of Fort Worth building, you are invited to celebrate Otsukimi, the annual Japanese festival that honors the autumn moon and the season ahead.
Hispanic Heritage Month Kickoff Celebration and Parade
September 17
Fort Worth Historic Stockyards
Celebrate Hispanic Heritage Month, Stockyard style! The Fiestas Patrias Parade will take place in the Northside neighborhood before an all-day celebration of live music, food, and the special Mexico en la Sangre rodeo at Cowtown Coliseum.
Fort Worth Oktoberfest
September 21-23
Trinity Park
Willkommen to Fort Worth Oktoberfest! It's time to lace up your lederhosen and dust off your dirndl for a 3-day authentic German fest with all your favorites in German bier, food, live music, shopping, carnival rides und more!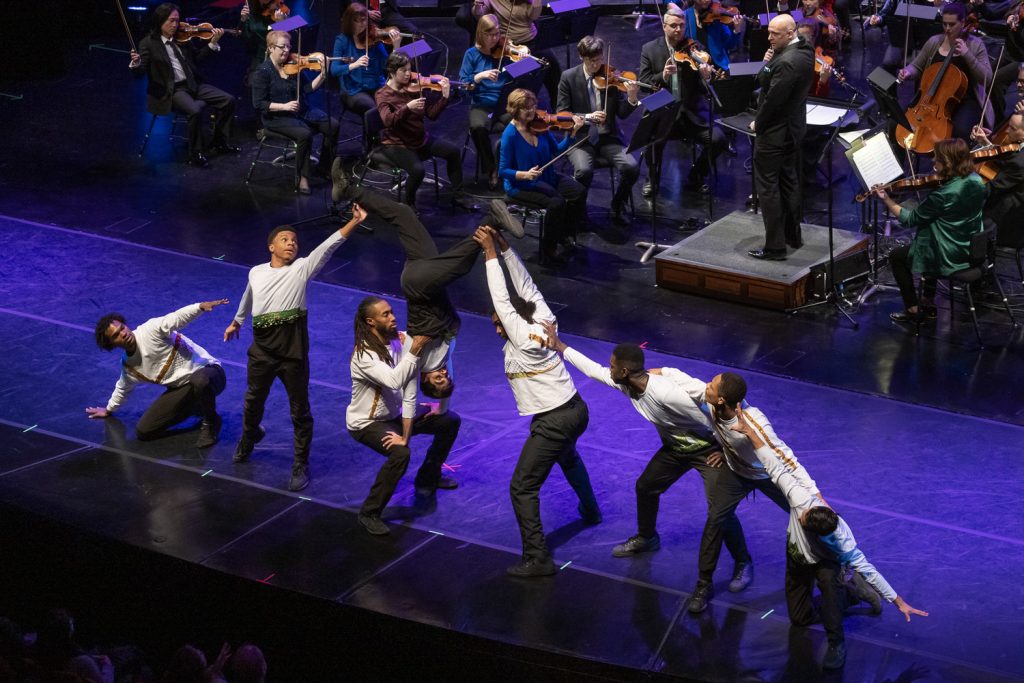 FLY Dance Company: Breakin' Classical with the Fort Worth Symphony Orchestra
September 23
Will Rogers Auditorium
FLY is what happens when street dance and classical music meet, but that's not all. Based in Houston, FLY is wowing concert audiences all over the U.S., receiving one standing ovation after another. Why? Because FLY is pure fun — youthful energy, risk-taking movement, and clever choreography set to a mix of surprising musical selections. FLY has been spreading their infectious "theatrical hip hop" around the world since 1992. Notable performances include Washington's Kennedy Center, Vail International Dance Festival, Lincoln Center, and Bob Hope Theater.
Harper Lee's To Kill a Mockingbird
September 26-October 1
Bass Performance Hall
All rise for Academy Award® winner Aaron Sorkin's adaptation of Harper Lee's Pulitzer Prize-winning masterwork. The New York Times critic pick, To Kill a Mockingbird is "the most successful American play in Broadway history" (60Minutes). Rolling Stone gives it 5 stars, calling it "an emotionally shattering landmark production of an American classic," and New York Magazine calls it "a real phenomenon. Majestic and incandescent, it's filled with breath and nuance and soul." With direction by Tony Award® winner Bartlett Sher, To Kill a Mockingbird — "the greatest novel of all time" (Chicago Tribune)—has quickly become "one of the greatest plays in history" (NPR). Emmy Award®-winning actor Richard Thomas plays the role of Atticus Finch in the National Tour.
The State Fair of Texas
September 29-October 22
Fair Park, Dallas
Where can you find larger-than-life dinosaurs, a contortionist archer, and the most epic water balloon fight you've ever seen? Only at the State Fair of Texas! There lots of new and exciting shows and attractions for you to enjoy this Fall. So grab your family and meet me at Big Tex!
And finally, it's time to…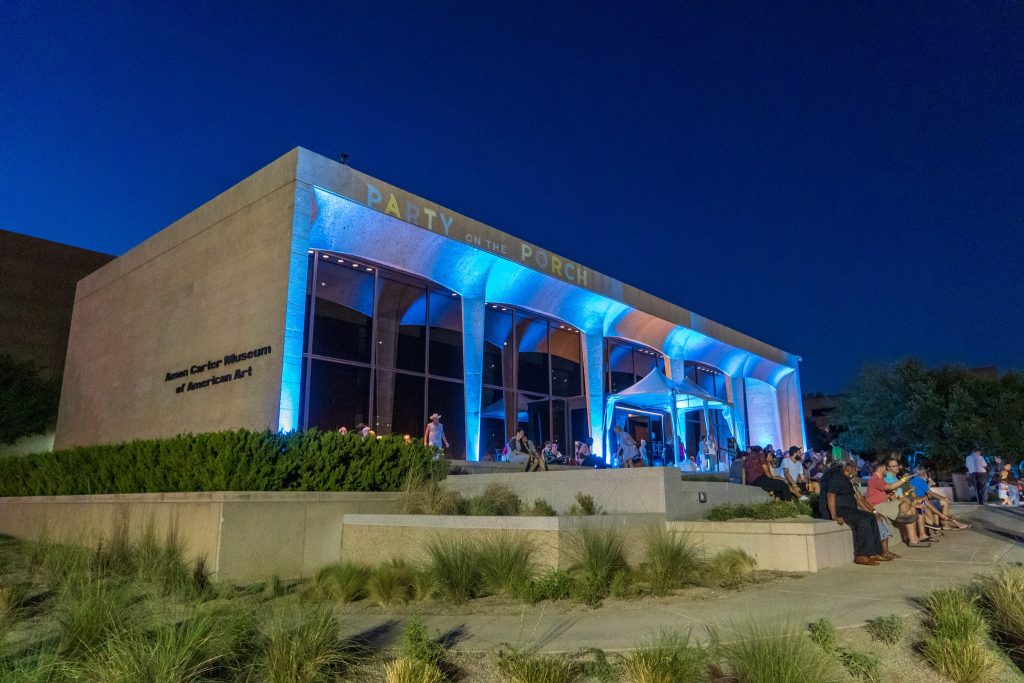 Party on the Porch
September 29
The Amon Carter Museum of American Art
Join us for our annual Party on the Porch for an evening of art, food, music, and fun! Explore the galleries, get creative with art-making activities inspired by The World Outside: Louise Nevelson at Midcentury, and live music by Summer Dean and Alejandro Escovedo. Guests can also explore Come to Colorado, Leonardo Drew: Number 235T, and Avedon's West during extended gallery hours. Food trucks will offer a variety of food and drink options for purchase and bars will be set up throughout the Museum grounds. Members can enjoy free drinks and lite bites at the Member Patio. Party on the Porch is free to all visitors! Free tickets are available online beginning June 27. All ages require a free ticket to enter the event, including infants and toddlers, so click the link above for yours!