It's hot! Summer has returned to North Texas with a fury we haven't seen in years.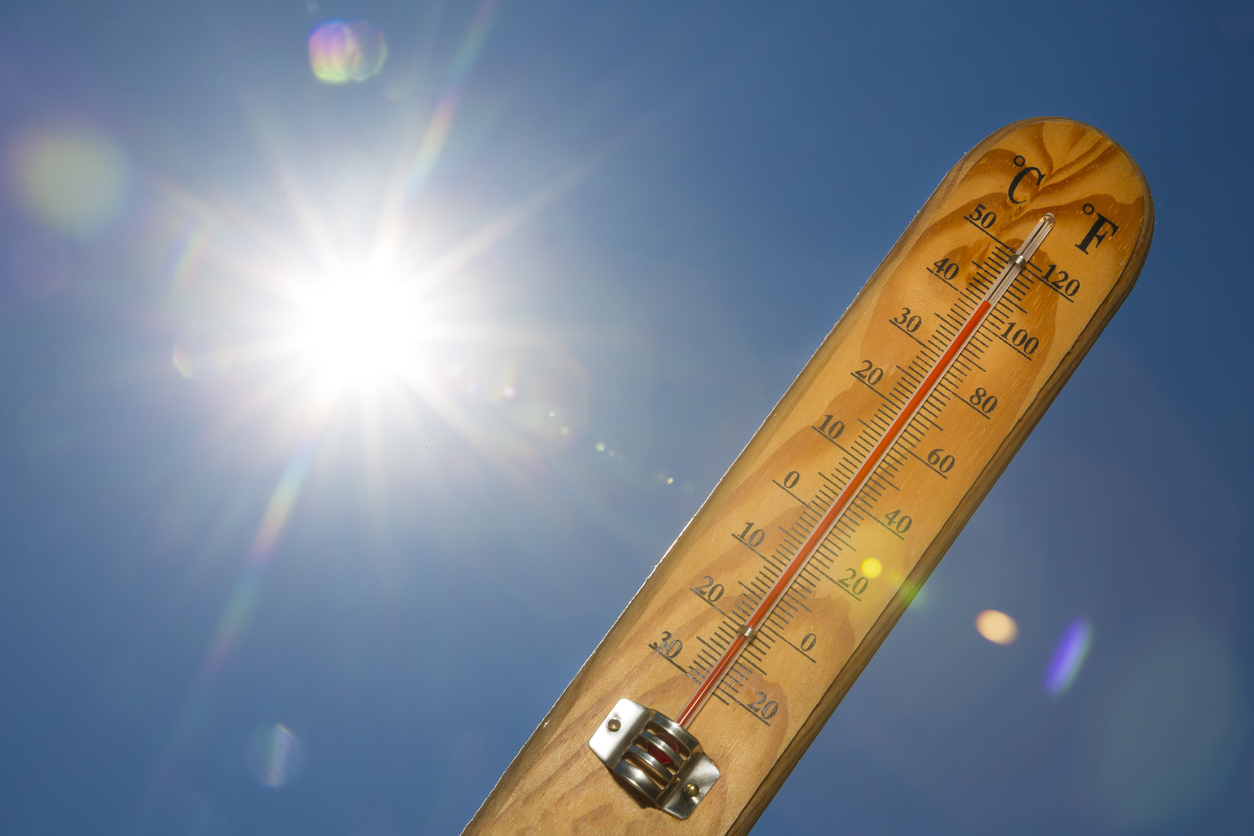 Now that the kids have been out of school a few weeks, they've probably already exhausted every creative idea you thoughtfully composed on your summer break 'to do' list. Don't panic, allow us to give a helping hand. Here are a few fun suggestions you and your family will love to beat both the heat and the boredom this summer.
Food for the Soul
You know you've been meaning to get your child some music lessons for years. Now that school's out there's no better time to give it a try. Creative Soul Music School offers lessons, private and in groups for all age groups and levels of musical ability. Instruction in various instruments and voice are available as well as a summer music camp where kids can play in an actual band, learn to write original songs, and create music videos.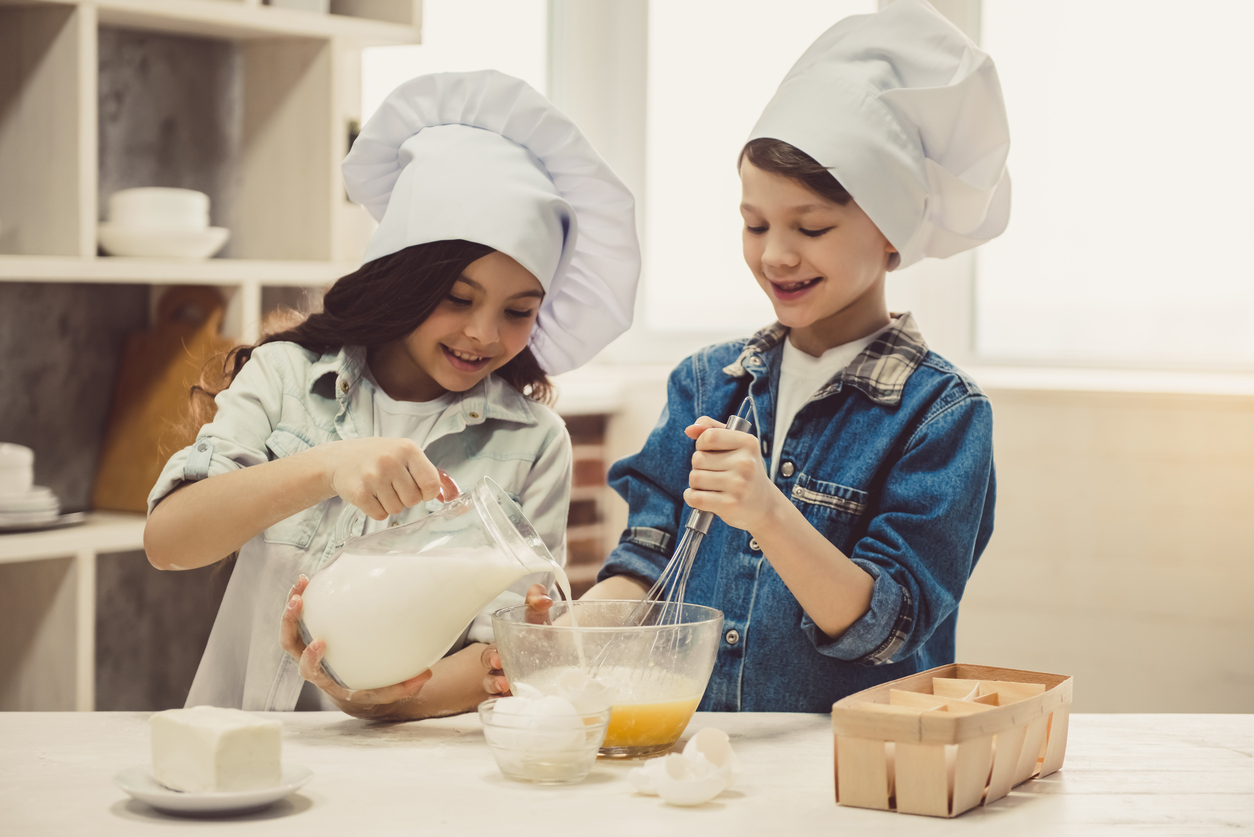 Just Food
One thing's for certain in the summer, you will provide a never-ending succession of meals and snacks all break long. Why not teach the kiddos to put together a meal or two themselves? Central Market is known for their great cooking school and many of their classes are appropriate for children as young as 13. They also dedicate several days in the summer to a "Kids' Camp" for ages 7-13. Another great option is Young Chefs Academy where your child can sign up for individual cooking classes or cooking camp geared towards kids 7-14.
A Short Drive Away
The drive's worth it when you've got someplace this cool to go. Dallas' SPARK is a fully immersive creative environment tailored for 2nd-12th graders. Here art and science collide to teach and encourage kiddos to think and play outside the box. Check their calendar for specific workshop information or just show up and play! Plano's brand new Crayola Experience is great for a younger children with 22 interactive and creative attractions to explore. Learn how crayons are made, create your own color, make beautiful wax artwork and star in your own crayon page to name a few. Another Dallas favorite that you probably already knew about is the phenomenal Perot Museum of Nature and Science. Visit all five floors of hands-on, interactive and educational activities and games. This season's special exhibition is called Ultimate Dinosaurs and it features rarely seen specimens and cutting-edge technology that will have you thinking you've stepped into a prehistoric era.
Craft
I'm not talking about the kind of crafting that makes you want to scream and tear your hair out in frustration but the kind that's fun and meaningful and completely spelled out in detail for you. The Art Pantry has been a favorite of mine for process art for some time. Download for free off the website '9 Days of Easy Art Prompts' that require no parent direction, or give Megan's (founder) Family Canvas Challenge a try. If you still are apprehensive about crafting at home, or you just want to get out of the house and bond with other desperate parents (ha) the Kimbell Art Museum has numerous options including the Kids Drop-In Studio, Children's Workshop, and Kimbell Summer Camps. Go online and check these programs out!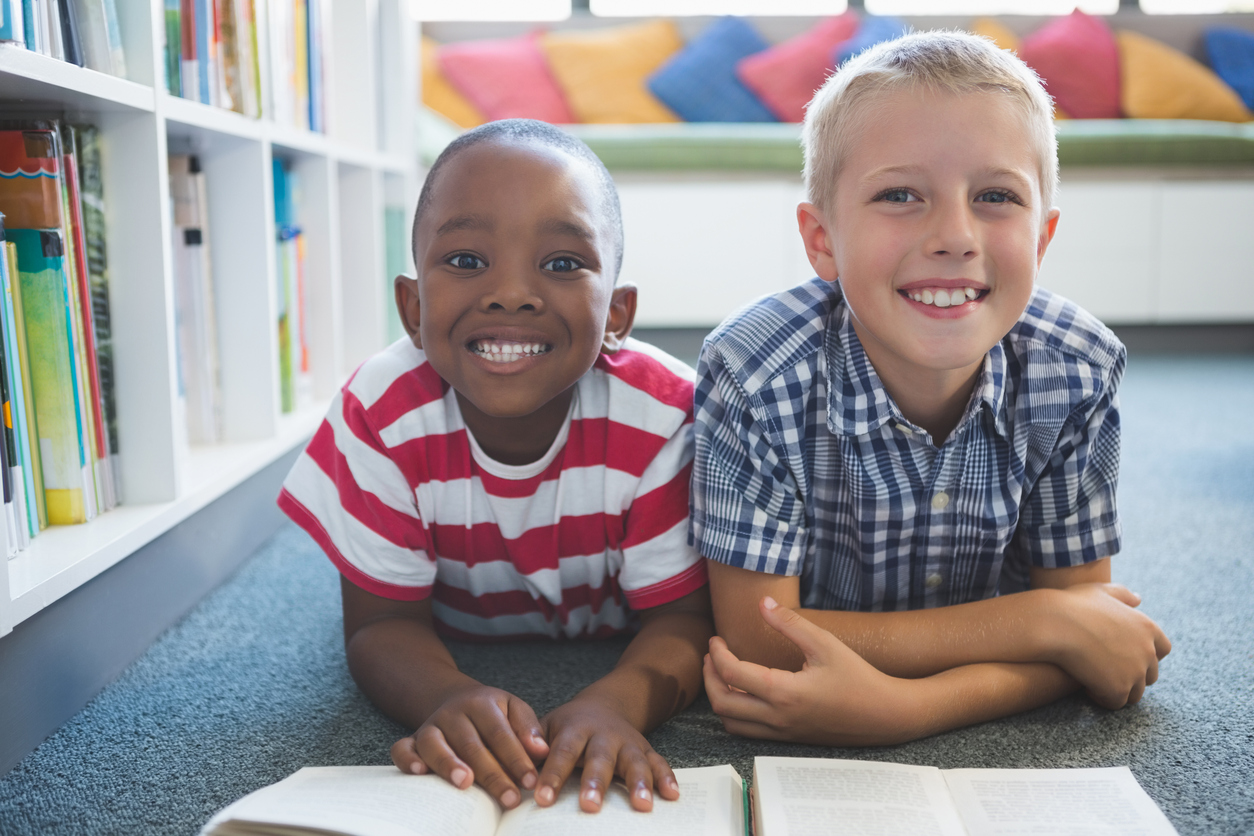 Get Reading
There are so many great places in Fort Worth to listen to a great story. Monkey and Dog Books is a quaint little bookstore which is opening in a new location on West 7th Street on August 1st. They do story times and have all sorts of fun things to do, so follow them on Facebook to find out what's happening! Today's library is very different from the quiet, musty-smelling place you hung out in as a kid.  Pick up a summer catalogue at The Fort Worth Public Library which lists a calendar of events for every branch in the city. You'll find not only traditional read alouds, but also music and movement story times, lessons in robotics, and stop motion animation, family movie nights, and bilingual musical puppet shows to name a few of the offerings.
Just Some Other Cool Stuff to Know About
Most of us spend at least a couple of those hot summer days at the movie theatre. Cinemark Summer Movie Clubhouse may be perfect for your family. Enjoy ten weeks of family films for only $1 per movie ticket. Ridgmar 13 and XD is participating in this program, see the schedule available online for days and movie titles. Another fun activity to try this summer is Ephemera Terrariums where you can plant your own green oasis. This is a great one to do in groups and it requires no reservations. If you really need to burn off some energy and you can handle being outside for 90 minutes, try MetroDemic. Download this scavenger hunt game on your smart phone and follow the map to save the city from a crippling epidemic. The game will take you around downtown within a 3-block radius of Sundance Square. You can play at any time of day, and when you're done, hop in the fountains to cool off!
Don't let the heat melt away your sanity this summer. Keep the kids content and stay cool at the same time by giving one or all these refreshing ideas a try. Whatever you and your family do on your summer break, we hope you have a terrific time.
This article originally appeared in Spanish in the July/August issue of Madeworthy.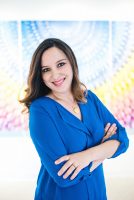 Christy Ortiz is a Fort Worth native, and is proud to say so. She earned her bachelor's degree from UT Arlington in Interdisciplinary Studies. She taught for FWISD for eight busy years before switching gears to stay home with her two small children. Her hobbies are interior decorating for friends, photography, and flying kites with her kids. Her South American roots and love for the Spanish language and Latin cultures add to the diverse voices of our group.