"What are you thinking about over there?" I've learned over the last couple years that the answer will always be fishing. No matter how deep in thought he looks, it's always fishing. Of course, it's the perfect reply from my boyfriend, Cameron, whose love for fishing only parallels my Papa's deep love for the sport. He has all the best ideas for fishing your way across the great state of Texas.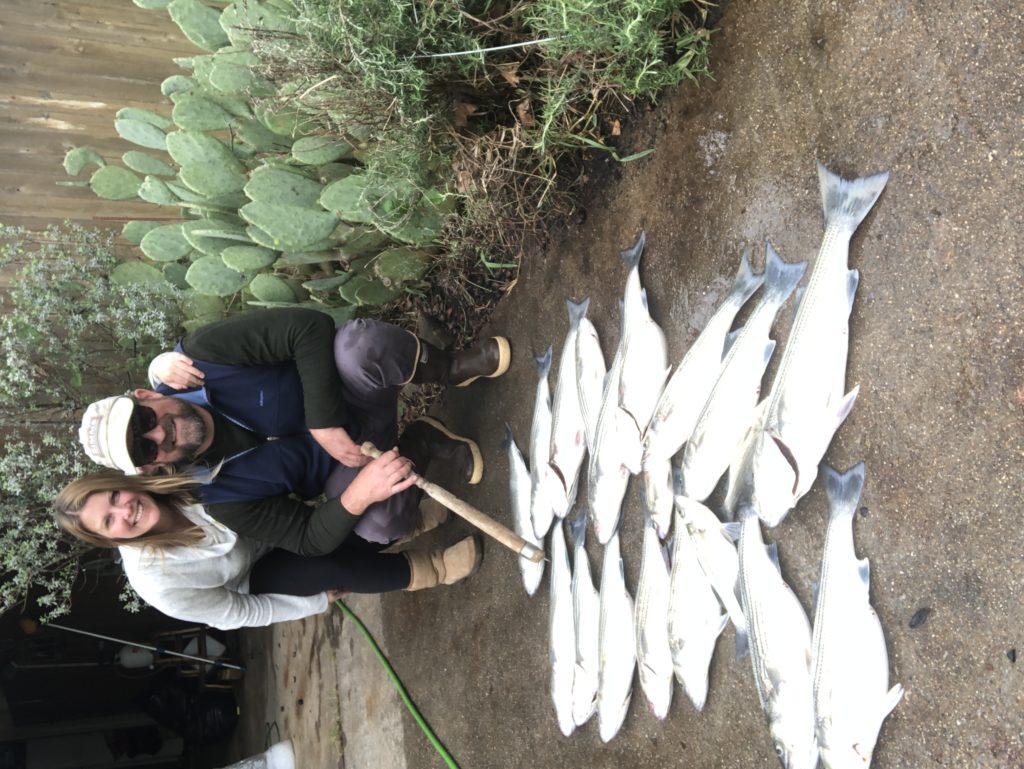 First on the list is O.H. Ivie Lake, a 20,000-acre reservoir near San Angelo smack dab in the middle of nowhere. While West Texas is not known for fishin' holes, this year the lake has produced seven ShareLunkers (a largemouth bass over 13 pounds recognized by the Texas Parks and Wildlife program). Come knowing you'll need to bring a camper. Due to the popularity of this lake and its location, lodging can be scarce. This is a trip for experienced anglers; if you want to catch the bass of a lifetime, this is the place. From what used to be just a puddle in the desert, due to record rainfalls and all the stars aligning, it is considered one of the best lakes in the US right now. There may not be much else to do here other than fish, but it is the place to go if you want to catch a record-breaking bass. 
For thrill seekers, a Brazos River kayak trip is a must do. Starting at the dam on Possum Kingdom Lake, this 20-mile float can be the adventure of a lifetime. Rochelle's Canoe Rental rents canoes and kayaks and offers shuttle service and take out. A family of four can do this trip with two canoes. Kayaks are best suited for one person, and an unusually an adventurous middle or high schooler can handle their own kayak. This two-day trip requires camping gear. Because most of the trip is through private lands, you'll need to find an island with old fire rings to set up camp. It's highly recommended to go at least 10 miles your first day, or you'll be miserable on the second day trying to make up for lost time.  
A quick track down I-35 will take you to the Guadalupe River for trout fishing. The winter is the best due to reduced college crowds on the water. Think October through April. Trout up to 26 inches are being caught on the fly. Due to the cold, spring-fed river and water from Canyon Lake, the trout, though not native to Texas, have been surviving year-round in the river. This can easily be a DIY fishing trip combined with a visit to Gruene Outfitters, who can recommend a guide to take you out. This is the state's number one trout fly fishing destination due to the fabulous scenery and the flowing river, a rare commodity in the Lone Star State. Don't skip out on staying in Gruene, one of Texas' most charming towns, and make sure you check the concert calendar at Gruene Hall while you're there.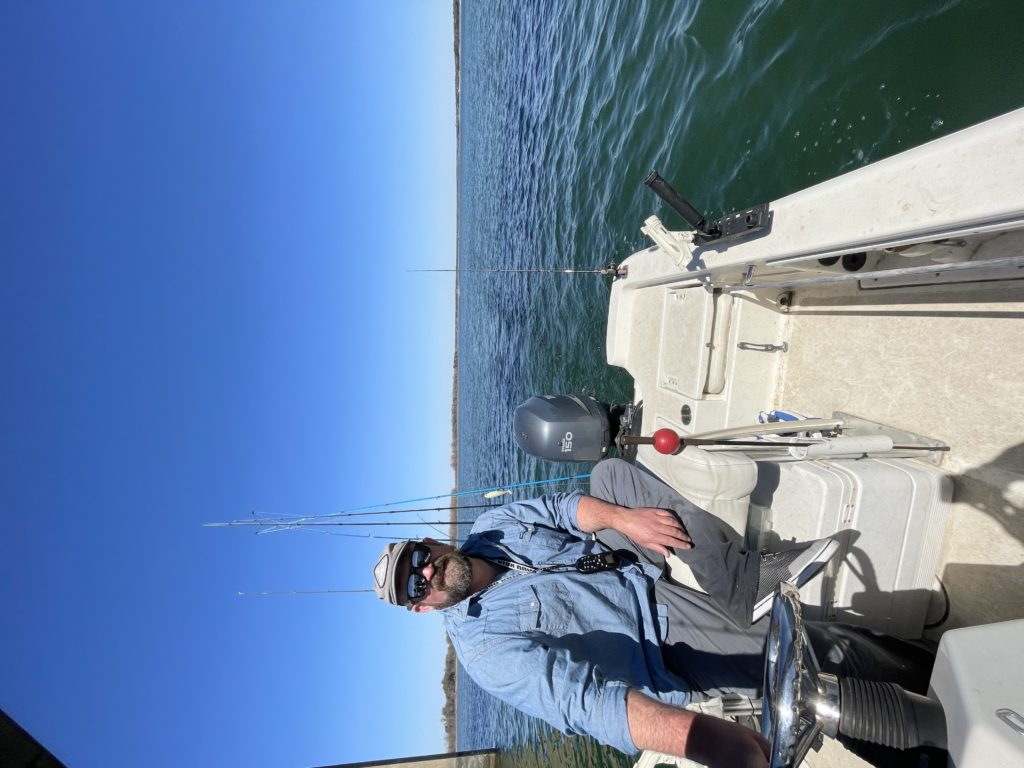 On to the coast! Port O'Connor is a six-hour drive from Fort Worth where you can easily find a great house or condo to accommodate any size group at any level of luxury. Port O'Connor offers a wide variety of fishing: inshore fishing for trout and redfish in shallow flats, while a ten-minute boat ride gets you to one of the larger jetty systems on the Texas coast. It's only accessible by boat, which keeps the fishing pressure low. Don't expect spring breakers and bad t-shirt shops. There's a gas station in town that has the world's best grocery and tackle store, and every restaurant in town will cook your catch for you. Tarpon, snook, and other Gulf species which have been nearly extinct for decades have been increasing recently.  
Fishing for striper is the most fun I've ever had fishing. (It's close to Cameron's heart, too.) Lake Texoma has been known as the Striper Capital of Texas with hundreds of guides accommodating thousands of anglers per year. And don't forget the Brazos lakes: Possum Kingdom, Granbury, and Whitney. Although these lakes suffered huge fish losses due to the golden algae a decade ago, recent gillnet sampling by Texas Parks and Wildlife show they're as healthy as they've ever been. With these lakes only being an hour and a half from DFW, they all make a great weekend getaway. To be successful at catching stripers, a guide is recommended who all the guess (and dirty) work out of the equation.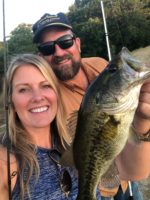 Angela Weaver is a native Texan, raised in Keller, but she got to Fort Worth as soon as she could. At 17, she joined the Marine Corps and served four years active duty. After her military service ended, she went to work for a hedge fund and then a whiskey distillery, both in Fort Worth. Her most important role started in 2009 when she became a mom. She lives with her two boys in Fort Worth and spends as much time as possible on fun adventures with them. She loves to spend her time with her boys outdoors getting the full Boy Mom experience, even if that means being covered in dirt, catching fish, or shooting BB guns. She loves the sense of community she has found in Fort Worth and can't wait share that with our readers.