With many methods of connecting with friends, families, and community closed due to the coronavirus pandemic, it can be easy to lose touch with those most critical to our mental and emotional well-being.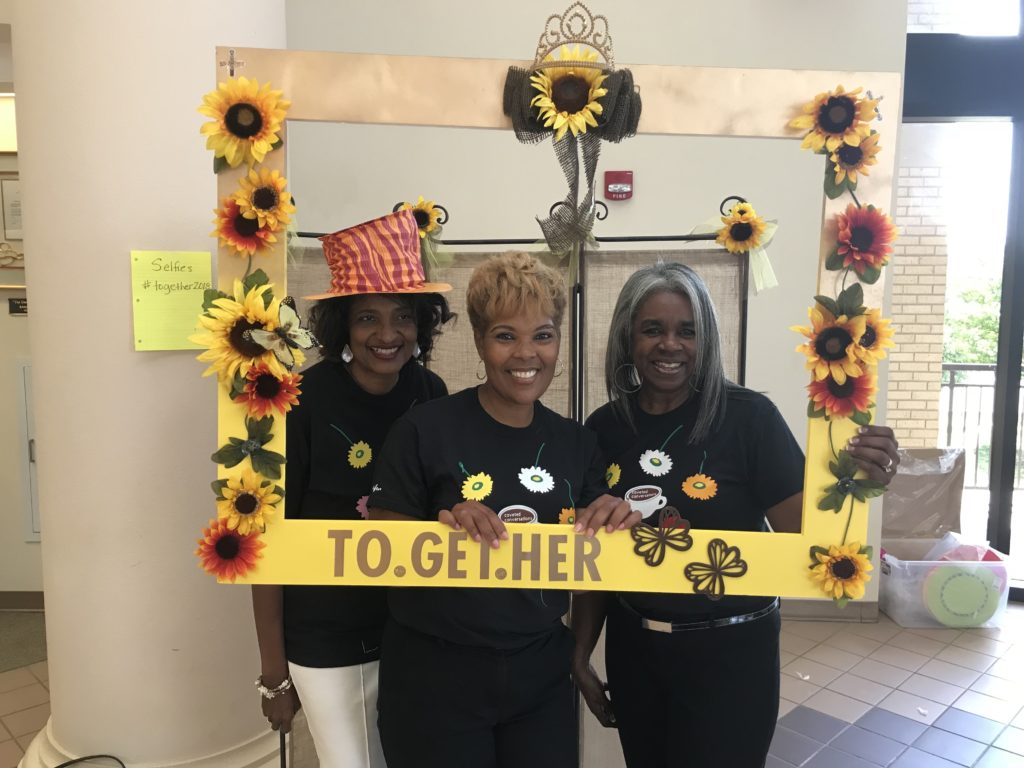 For friends and collaborators Marilyn Randle, Jennifer Smith, and Dr. Shailendra Thomas, the value of connectivity has been at the front of their collective minds for years. Now these three have taken their love of conversation to the next level. While it was church that brought these ladies together, they quickly bonded over education, which led Thomas to suggest that they write a book together.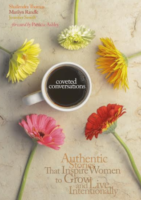 Randle sparkles as she recalls the excitement of starting their first project as a writing team, Coveted Conversations. "We began writing immediately, but we didn't tell anyone what we were doing. We found that we were speaking into each other's lives. These are real-life stories, but we have changed the names."
Randle has signed off her communications – snail mail, email, notes – with the phrase "Finish Well," for many years. She broadcasts positive energy and enjoys drawing people together. "I'm not an expert, but I have a lot of experience. I'm a connector by nature. Jenn has an excellent eye for details, and Dr. Thomas is a wonderful writer and storyteller. We want to help people understand how to feel confident and how much that helps us connect with others."
Coveted Conversations is an extension of the real-world conversations the three friends were having around the various kitchen tables in their homes. The stories in the book will inspire people regardless of their backgrounds. The book includes materials created to foster further reflection on friendship and living with devotion and intentionality.
The lessons the ladies learned throughout the writing process motivated them to continue working together. Their next project was an echo from Thomas' past, as she explains, "Image Bearer was 30 years in the making. It started when my best friend, Claudette Bryant, and I started writing a book about a little boy who loved basketball but didn't make the basketball team. We never published the manuscript. After Claudette's death by a hit and run driver 15 years ago, I forgot about the manuscript. While cleaning my garage a few years ago, I discovered the manuscript. I asked Claudette's husband for permission for my co-authors and me to use the original story as inspiration for our new book. He agreed, and the rest is history."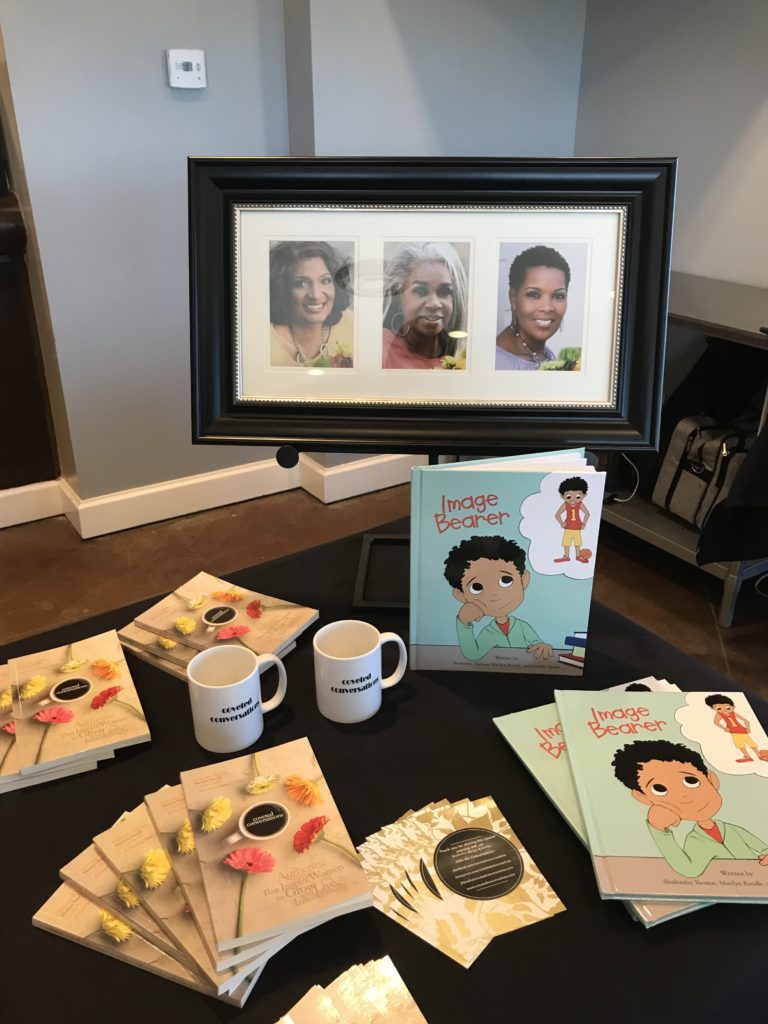 In the fall of 2018, a year after Coveted Conversations was published, Image Bearer gave the three writers an opportunity to confront bullying, which, amplified by the megaphone of social media, was becoming an epidemic. The trio approached the issue with the same devotional eye as their first book in order to engender an uplifting perspective that encourages young people to seek unique talents.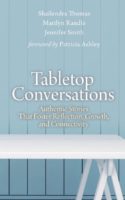 As the world began to shut down due to the pandemic and life became dominated by Zoom conversations and working from home, the motivated writers anticipated the release of their next book based on their engaging friendship. After a year of work, their follow-up book Tabletop Conversations had its release event scheduled for May 4th. Due to shelter-in-place restrictions, they were forced to release the book virtually. "By this point, we have all had plenty of realizations and epiphanies regarding the importance of friendship and connection during a period of distance and uncertainty. Tragedies often reveal new perspectives on life," said Thomas.
It is more crucial than ever to support friends and offer a safe place where they can be real and open about their mental health. "We want to teach women to tell their stories. Otherwise," as Randle adds, "without sharing, you might blow a fuse. We've learned that the more you share, the easier it becomes. A lot of prayer goes into each project." It is vital to remain vulnerable and transparent throughout the process. The women have found that consensus is essential to making progress each step of the way.
Randle remains upbeat and continues to see the best in those around her. "Our community has come together. We see it in simple gestures like sending out cards to tell people we are thinking of them. We're learning who our neighbors are."
In times like these, Thomas sees relationships as crucial to emotional health. "We are physically distancing during the pandemic, not socially distancing." The three authors and friends are talking more than ever. Despite taking a break from writing before releasing Tabletop Conversations, they are already back to work on the next book.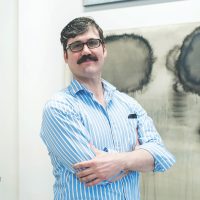 An Austin native, Lyle Brooks relocated to Fort Worth in order to immerse himself in the burgeoning music scene and the city's rich cultural history, which has allowed him to cover everything from Free Jazz to folk singers. He's collaborated as a ghostwriter on projects focusing on Health Optimization, Roman Lawyers, and an assortment of intriguing subjects requiring his research.