In past Education issues, the Madeworthy editorial staff have asked the members of the Tanglewood Moms Facebook group to nominate their favorite teachers in Fort Worth. This year, we decided to do something a little different. We reached out to public and private schools across Fort Worth, asking the administration which teacher truly embodies their school's spirit. Here are the 2021 Madeworthy's Top Teachers, in their school's administration's own words.  

Marcia Garcia, Spanish Teacher, Young Women's Leadership Academy (YWLA) 
Maria Garcia is a diamond among diamonds. She is our mission and vision personified. She advocates for students and provides them with the space to have a voice and be seen. A life long learner, she consistently grows in her ability to be an exemplary teacher. She takes learning to the next level for all of her students through real world exploration and cultural celebration. She provides an everyday walking, talking model of the realization of potential and excellence. Through her involvement on campus and in her community, she exemplifies grit, tenacity and grace.  Her goal is to be the adult, her students need to help them grow, thrive, and lead.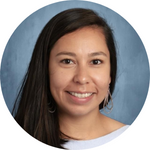 Erin Bury, US History Teacher, Daggett Montessori 
Looking in the classroom, her students often tower over Ms. Bury.  Her youthful look easily blends in with the young men and women in her 8th grade class, yet her presence is great.  As Daggett Montessori School's middle school social studies teacher, Ms. Erin Bury's influence extends beyond the classroom.  Academically challenging students to think beyond the lessons and collaborate with their peers, Ms. Bury is intentional in building her students' capacity to be independent learners and young leaders.  Her classroom environment is filled with laughter, yet conversation is focused on learning.  Ms. Bury motivates students to be at their best in her classroom and in extracurricular activities she sponsors such as Whiz Quiz.  It is this lasting influence that truly allows Ms. Erin Bury to embody the spirit of Daggett Montessori School.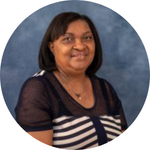 Della Ray, Third Grade Teacher, Tanglewood Elementary 
Tanglewood Elementary has had a tradition of academic excellence since our doors first opened in 1960.  Our teachers, staff, students, and parents share a tremendous sense of Tiger pride.  When I think of our school and what makes us special, I think of the teachers who go above and beyond to do what is best for children.  One of those teachers is our beloved Mrs. Della Ray.  Mrs. Ray has served the Tanglewood community for over thirty years.  She is the epitome of class, dedication, and loyalty.  She deeply cares for our students and their families.  She is a mentor and role model to her colleagues.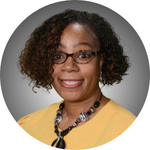 Felicia Hobson, Biology, Arlington Heights High School (AHHS) 
Mrs. Felicia Hobson has been an outstanding biology teacher at AHHS since she stepped foot on campus four years ago. Felicia Hobson embodies Yellowjacket Pride in all she says and does. Every student who crosses the threshold of Mrs. Hobson's door, enters a world filled with love, compassion, and creativity.  She makes biology come alive in her classroom through her hands-on learning and real-life examples.  It is through the relationships she builds that her students feel confidant to rise to her expectations. She supports struggling students by participating with them in their struggle. Mrs. Hobson's optimism and positive attitude permeates through our campus. She is a shining light that inspires all staff and students to do their very best.  Mrs. Hobson exemplifies AHHS' "Spirit of the Hill."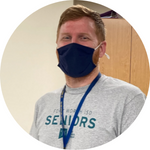 Brandon Watson, Computer Science and Coding, I.M. Terrell Academy for STEM and VPA 
Brandon Watson has been a great hire for our campus and a tremendous addition to our faculty and staff. He is very giving of his time, energy, knowledge, and resources to make his students better. He has always been a student-centered teacher that keeps the focus on students and not himself. Mr. Watson is a special individual because he always makes sure that whatever he does, it's focused on his students and will be in their best interest.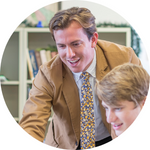 Dillon Smith, Middle School History, All Saints' Episcopal School 
During COVID, Dillon Smith was phenomenal in engaging his middle schoolers online. He continues to build student relationships and connect them to history in meaningful ways. He is a valuable collaborator across campus, as he is always eager to step up and into roles outside of the classroom, serving as an advisor, a coach, and as a critical team member growing our SummerYou program.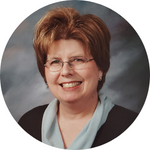 Sharon Messmann, Excel Program, St. Paul Lutheran School 
Mrs. Sharon Messmann teaches in our Excel program, which supports students who need extra help to be successful in learning. She helps students overcome challenges such as dyslexia, speech/language delays, visual/hearing impairments, attention challenges, and learning disabilities. Mrs. Messmann is a certified reading specialist and has the uniue gift of connecting and helping students in all grade levels. She plays an important role at St. Paul as she partners with parents and the classroom teachers in the education of her students. Many St. Paul graduates credit Mrs. Messmann with their academic success in high school, college, and beyond. St. Paul is very grateful for Mrs. Messmann and her excellence in teaching.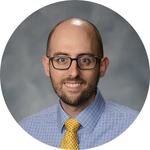 Dr. Philip Taylor, Computer Science Department Chair, Trinity Valley School (TVS) 
Dr. Philip Taylor, Computer Science Department Chair, sparks curiosity and creativity in our students while sharing his own personal excitement for computer programming, robotics, and digital fabrication. Dr. Taylor has loved exploring and learning about the world since his childhood in Tennessee. In his years as an educator, he has taught a variety of math, science, and education courses at the high school and college levels. As a teacher, he relishes using math and science to lead students to their own joyful discoveries. Under his leadership, TVS achieved the AP Computer Science Female Diversity Award. Dr. Taylor sees and appreciates both the needs and passions of his students, and he works hard to ensure that they receive all of the support they need while challenging them to move forward with confidence and great enthusiasm.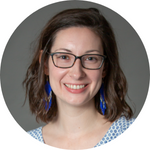 Cassie Holler, Instructional Technologist/Student Advocate, Key School 
Cassie Holler is a phenomenal educator who is driven by her passion for helping students with learning differences.  Mrs. Holler started at Key School as a fourth-grade teacher in 2019.  With amazing leadership skills and an exceptional amount of patience, Mrs. Holler now serves as an Instructional Technologist and Student Advocate at Key School.  Mrs. Holler always goes above and beyond to assist both students and teachers on campus.  No matter the situation, Mrs. Holler approaches it with grace and compassion.  She is a great listener and demonstrates love, attention, and acceptance to all she encounters.