With the launch of Madeworthy, we wanted to have a page dedicated to local people, places, and events that add to our city. Originally called "Be Seen," this page was renamed "Fort Worthies" in our first anniversary issue. Here are the Fort Worthies we featured in our July/August issue.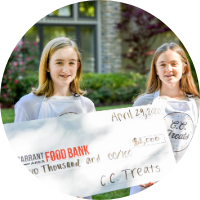 Twin sisters Catherine and Claire McKnight started C.C. Treats to sell their sea salt chocolate turtle candy as a way to raise money for the Tarrant Area Food Bank (TAFB). The young daughters of Allision and Scott McKnight have made over 800 turtles and raised over $2000 (and the amounts are still rising!) for TAFB. Their efforts have provided over 10,000 meals for families who rely on TAFB for food. Great going, girls! Madeworthy is proud of you!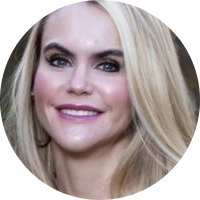 Dr. Matthew Steele and his staff are thrilled to announce that Jennifer Geyer has joined the team. Jennifer is a highly sought Licensed Aesthetician and Certified Injector who is focused on providing a customized treatment plan for her clients. She has over 18 years of experience in various laser techniques. With her attention to detail and an artistic background, she delivers natural results using Botox, Voluma, Juvederm, Restylane, and other dermal fillers. With microneedling, hydrafacials, and dermaplaning, she can rejuvenate your skin for a beautifully enhanced you!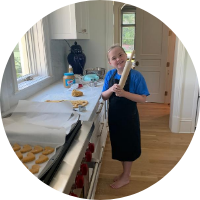 Another young entrepreneur, Drue Crawford, has started baking dog treats to raise money for nonprofits around Fort Worth. Treats for Peeps grew out of baking dog treats for her dog Switzer. Switzer has elbow dysplasia, and Drue made natural treats for him which don't cause inflammation. She asked her family if she could make her baking into a business. Each month, she picks a nonprofit to support with the proceeds of her treat orders. In the past, she has supported her school's annual fund and CASA of Tarrant County. Madeworthy salutes you, Drue, for your compassion and drive!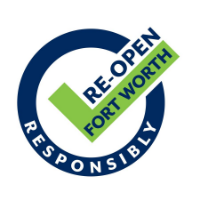 Visit Fort Worth, in partnership with the Fort Worth Chamber of Commerce, the Fort Worth Metropolitan Black Chamber of Commerce, the Fort Worth Hispanic Chamber of Commerce, and the City of Fort Worth, has created Fort Worth: Re-open Responsibly. Restaurants, cultural attractions, and businesses that make the voluntary commitment receive a digital toolkit to help promote their status on social media and websites and are featured on the Visit Fort Worth's website. "We wanted to create a way for business to show they were re-opening the right way." said Bob Jameson, president and CEO of Visit Fort Worth.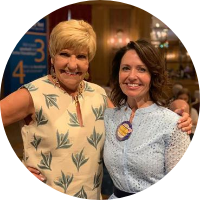 The Rotary Club of Fort Worth is supporting Fort Worth during the coronavirus pandemic by giving $65,000 in community grants to local nonprofits. "We are fortunate to be able to support our community during this unprecedented time due to COVID-19," said Rotary President Rachel Marker, managing principal and partner at ARCTURIS. "Our club has a long history of supporting key nonprofits and initiatives in Fort Worth. Our members are a great representation of our motto, 'Service Above Self', and giving time and resources are crucial parts of that service." Some of the nonprofits helped include A Wish With Wings, ACH Children and Family Services, Presbyterian Night Shelter, The Parenting Center, and Hope Center for Autism.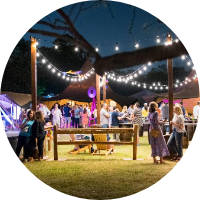 The food service industry is one of the hardest hit by the coronavirus pandemic. The Fort Worth Food + Wine Festival has been postponed to October, but in the meantime, the Festival has released $100,000 to assist employees of restaurants and bars with food service impacted by the shut-down. "While the decision to postpone the festival was difficult to make, our board is focused on long-term impact and support of our city," said Russell Kirkpatrick, festival co-founder. Funds are distributed in $500 grants to employees nominated by restaurant owners or general managers.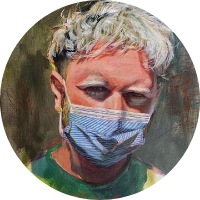 The Fine Line Group and Gallery of Dreams are excited to announce the winners of the first round of awards in their initiative to help Fort Worth's visual artists "The New Normal: An Artist's Take on COVID-19." Following a competitive selection process, which included juried reviews of applicant proposals and portfolios by a panel of eight influential leaders from Fort Worth's most prestigious arts institutions, 13 artists received $2000 each to fund a COVID-19 inspired work. The second and third round of recipients will be announced later in the summer.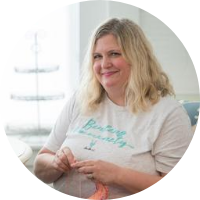 The Near Southside's JuJu Knits was selected to receive a COVID-19 relief and recovery grant from The Red Backpack Fund, an opportunity for small businesses and nonprofits made possible by The Spanx by Sara Blakely Foundation. "I am thrilled to be one of the first 200 Red Backpack Fund recipients selected," said Julie Hatch Fairley, owner of JuJu Knits – a local yarn store in Near Southside, Fort Worth. "Our shop had only been open a little over four months when the pandemic hit. As a brand-new retailer, I'm adapting the best I can – but every single day presents new challenges."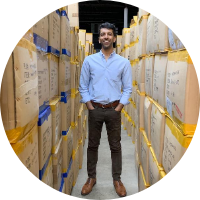 PPE Secured came from an effort to make our community a better place. Owner Ameed Kanji noticed the access to personal protective equipment, such as FDA approved KN95 masks and nitrile gloves, had been made nearly impossible to procure due to price gouging. PPE Secured's mission is to make sure every healthcare worker and emergency responder has access to quality and affordable personal protective equipment. They pride themselves on their transparency and fairness, and as these pandemic progresses, they hope to be able to continue doing their part to give back to their community by donating PPE weekly to organizations in need.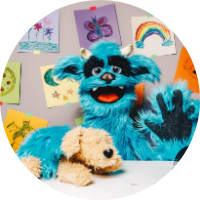 Recognizing that small children sheltering in place might need something to brighten th eir days, Wesley Kirk, a photographer and filmmaker with Vision & Verve, along with his friend Patch (a bright blue, fuzzy monster) wanted to help. Together, they are offering pay-what-you-want live puppet shows via video calls! Patch even takes requests like drawing together, telling stories, teaching lessons, or wishing a lucky kiddo a happy birthday. The calls are targeted at children aged three to seven, but Patch wants everyone to know that all ages are welcome!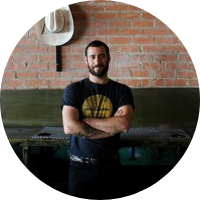 Opening this August, Tulips FTW will be the first mid-sized music venue in Fort Worth since the late and lamented Caravan of Dreams. While the local Fort Worth music scene is robust, national touring acts still tend to skip us for gigs in Dallas. The former Collective Brewing Project's location in South Main Village will provide a capacity of up to 600 for a variety of local, regional, and national music acts that will include Texas country, Latin funk, hip-hop, and indie. The grand opening weekend is cautiously scheduled for August 21 and features Austin's The Band of Heathens.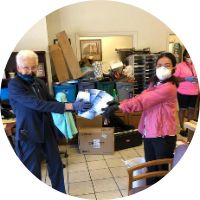 At the start of the COVID-19 outbreak, Sarinya Oliver wanted to do something to help reduce the spread of the disease in her community. When masks suddenly became scarce, she recognized that her company MOOV Inc., a local business that produces innovative bags and backpacks, could help. She reached out to her international business contacts to import masks to help her neighbors and her community. "We might not be the large company with the power to change the world," said Sarinya, "But as long as we stand up to contribute, we can make a big impact in our community."
If you or someone you know has done something wonderful, please contact our editor at lee@madeworthymedia.com.