Madeworthy
Madeworthy's Fort Worthies: May/June 2020
With the launch of Madeworthy, we wanted to have a page dedicated to local people, places, and events that add to our city. Originally called "Be Seen," this page was renamed "Fort Worthies" in our first anniversary issue. Here are the Fort Worthies we featured in our May/June issue.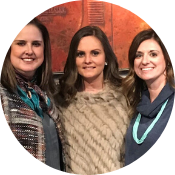 Founded in April 2019, Band of Barrows was established to enrich young peoples' lives and futures by funding junior barrow (pig) sales at the Fort Worth Stock Show & Rodeo each year. Founders Whitney Cardwell, Margaret "Missy" Crosby, and Janie VanZandt agreed there was a specific need to support the barrow exhibitors for their hard work. Each founder comes from a different background, but each appreciates the time and effort kids put into their projects and shares a true passion for supporting the junior exhibitors as well as a fondness for pigs. Members are men and women from a variety of backgrounds ranging from executives to retirees, each with the common desire to enrich young people's futures.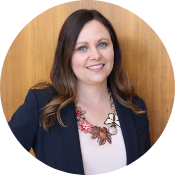 With all the uncertainty of the current time, Amy Shackelford of PalmWood Event & Conference Center has been working to provide relevant and helpful content to brides and their families over the Internet, via blogs and video content. During the city's shelter in place order, it is even more necessary to provide guidance to brides and grooms. PalmWood's events team has over 60 years of combined experience in the wedding industry. Amy hopes that making their experience and expert knowledge accessible to bridal parties will bring welcome relief and aid during this critical time.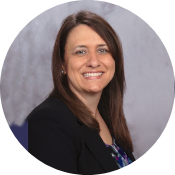 With the uncertainty of the financial markets, Edward Jones financial advisor Michelle Willingham is working to make sure her clients' financial futures are safe. "With the market decline, people will be tempted to change their investment strategies. But they need to keep in mind that most of their financial goals… are long term in nature." While we are in uncharted waters, the temptation to panic should be fought. "All our emotions are running high right now… the best thing all of us can do is look past short-term downturns… to keep investing in all types of markets."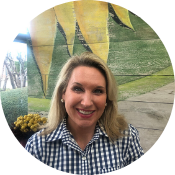 As the Sunflower Shoppe celebrates 50 years of helping Fort Worth stay healthy, co-owner Erika McCarthy wants to reassure customers that they stand ready to meet the needs of loyal customers with messages, action, and reassurance that the Sunflower Shoppe is open and ready to help. Online shopping, curbside pickup, and stringent sanitizing and social distancing protocols are in place. Videos and podcasts center on hot topics such as the immune system and the effects of stress. In addition to helping their customers, the stores are supporting the Union Gospel Mission and G.R.A.C.E., whose urgent needs have spiked due to the coronavirus pandemic, with the Donate a Dollar Campaign.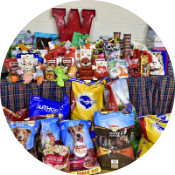 In honor of Fort Worth Country Day School's Founders' Day on March 6, the school community collected donations to benefit four local nonprofits, including The Saving Hope Foundation, Breakthrough Fort Worth, Como Community Center, and ACH Child and Family Services. "We've said it before and we'll say it again: The Fort Worth Country Day community has a true, genuine spirit of generosity…" says Eric Lombardi, Head of School. "… our teachers, students, and administration are banding together to lend a helping hand to those in need during this time of great uncertainty."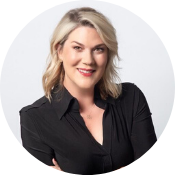 From a very young age, Rendee Hahnfield has been passionate about serving her community. She attributes this passion to her mother, who, incidentally, co-founded Ren's flagship business: GO Cowtown Group. The Group specializes in providing their clients a concierge lifestyle service, or, as Ren says, "Gifting people their time back." Providing everything from errand running to care giving, virtual administrative work to contractor management, Go Cowtown Group has been recognized as an essential service provider during the city's stay at home order. All in-home services are performed in compliance with CDC and local health authority guidelines. It's reassuring to have these experts around to keep us GOing.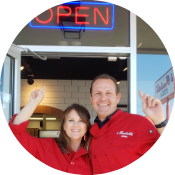 Johnny and Becky Mazon are thrilled to announce the opening of the second location of their wildly popular i Fratelli Pizza. Their first location on 8th Avenue is near TCU and was an instant favorite in the neighborhood. The second location is at SW Loop 820 and Bryant Irvin and serves southwest Fort Worth. In addition to offering some of the best pizza around, the Mazons are proud to share the profit with local charity organizations such as Special Olympics, Texas Cares, and the Innocence Project through weekly Doughnation fundraisers.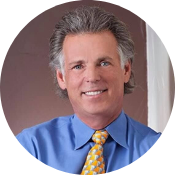 Dr. Mitch Conditt would like to share some advice for our readers with obstructive sleep apnea during the coronavirus pandemic. There is concern that the use of a CPAP machine might create unwanted aerosols and spread the virus, if present. Dr. Conditt believes that it especially important that the use of a CPAP be continued as recommended. If you have been exposed and use a CPAP machine, Dr. Conditt recommends sleeping in a separate room with your CPAP machine or see him about getting a custom oral appliance that can be worn while asleep. But don't stop your apnea treatment!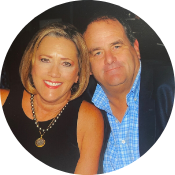 The Mattress Factory has been a Fort Worth tradition since 1896, when Harry Keeton, Sr., began selling mattress supplies. Today, Peter Duncan makes sure that The Mattress Factory gives back to the city where it started. The Mattress Factory has been donating beds to safe houses in Fort Worth for victims of human trafficking. And now, they are building mattresses at cost so that the City of Fort Worth can get the homeless, vulnerable to the coronavirus pandemic, into government housing. "Fort Worth has been good to our family for five generations," Duncan said, "and we enjoy serving our community."
In these uncertain times, many business owners and leaders are drowning, stressed and alone. One Fort Worthian is on a quest to change that. Logan Speights has created Proxxy, a servant leadership approach to business. Staff are trained to support top SMB executives with strategic counsel, as well as administrative support. This leads not only to quantifiable results, but also work-life balance. The executives who are leveraging Proxxy have been able to dramatically improve their investor relations, internal culture, and client satisfaction, and Proxxy isn't stopping there. The next phase will kick off the talent supply chain, allowing underutilized workers to grow into executives.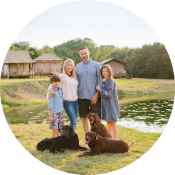 After more than two decades creating the highest quality and longest-lasting leather products on the planet, Saddleback Leather Co. has stopped producing bags and briefcases. Owners Suzette and David Munson have shifted their entire production into medical personal protection equipment. The coronavirus pandemic has revealed a lack of PPEs for healthcare workers, so Saddleback Leather is now sewing medical gowns. The gowns have been clinically approved and will help ease the need in hospitals around the country. "I don't think when I die I'm going to regret helping other people," Suzette said. "This is who we are. It's our heart."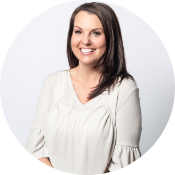 Local entrepreneur Shawna Duckworth sent us this for this issue of Fort Worthies: "Now is the time to show our sincere gratitude for everyone helping us through this extraordinary time. Essential personnel are keeping us strong, helping my small businesses and others stay alive! To all the delivery drivers out there that are working so the rest of us can stay safe and healthy, I thank you from the bottom of my heart. Give back to all the essential workers that you encounter; they need us right now. Shop locally, eat curbside, and give back to the community, so we can have one when this is all over!"
If you or someone you know has done something wonderful, please contact our editor at lee@madeworthymedia.com.