Press Release
Legos and Nature Connect at the Fort Worth Botanic Garden
Sean Kenney's Nature Connects Made with LEGO® Bricks, an award-winning and record-breaking exhibition that uses beautiful works of art made from simple toy blocks to explore animal endangerment, the balance of ecosystems, and humanity's relationship with nature is coming to the Fort Worth Botanic Garden | Botanical Research Institute of Texas (FWBG|BRIT) from May 6 through Aug. 1, 2021.

Produced by Imagine Exhibitions, Nature Connects depicts important topics that the New York artist Sean Kenney holds dear, from protecting an animals' habitat, to planting a garden, or showcasing a beautiful orchid – subject matter with particular appeal to gardens.
"Through captivating art with an educational message, Nature Connects creates yet another way for visitors to experience the Botanic Garden," said FWBG|BRIT Assistant Director Bob Byers. "The summer timing is perfect for children out of school and families on vacation looking for new ways to enjoy the outdoors."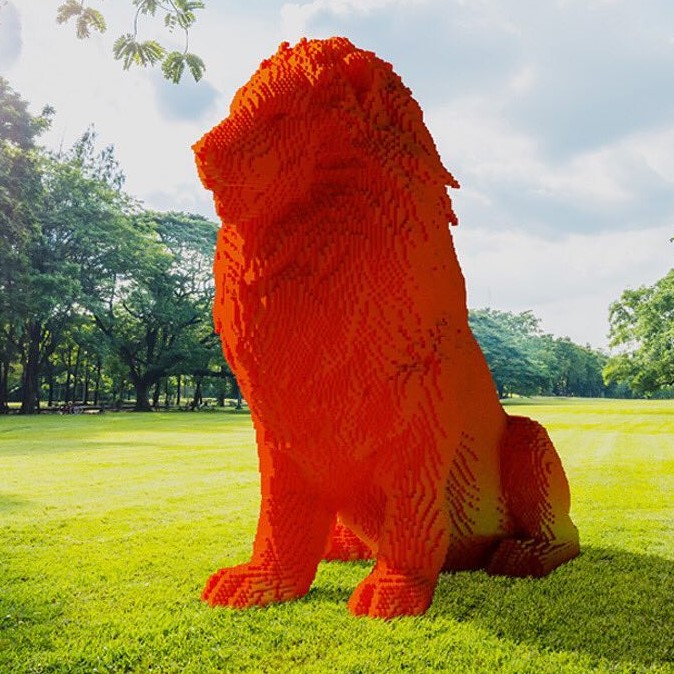 Tom Zaller, CEO of Imagine Exhibitions, said "The messages in the exhibition about our connection to nature are beautifully presented and effectively weaved into the story in the hopes of inspiring visitors to think more about mankind's impact on the greater world around us."
Explore the beauty and wonder of Sean Kenney's Nature Connects Made with LEGO® Bricks, open daily to the public from 8 a.m. to 6 p.m. for a limited engagement May 6 through Aug. 1. Exhibit viewing is included with the price of garden admission or free with an annual membership. To purchase tickets, visit fwbg.org.