Press Release
The Family of John Wayne Launches Monthly Literary Event at Fort Worth Stockyards
On Friday, February 26, 2021 at 10:00am CT, Anita Swift, granddaughter of film legend John Wayne, will be giving a live reading of America, Why I Love Her at the John Wayne: An American Experience exhibit in the Fort Worth Stockyards. This event will be the first of a monthly series hosted at the exhibit, where special guests are invited to read and recite the book and other literary works for young locals and their families.

The children's book, America, Why I Love Her, is derived from the original poem by John Mitchum that was made famous through John Wayne's Grammy-nominated recording in 1973. In this rendition, readers can follow "Little Duke" across the country as he celebrates the beauty of America with his furry sidekick and sense of patriotism.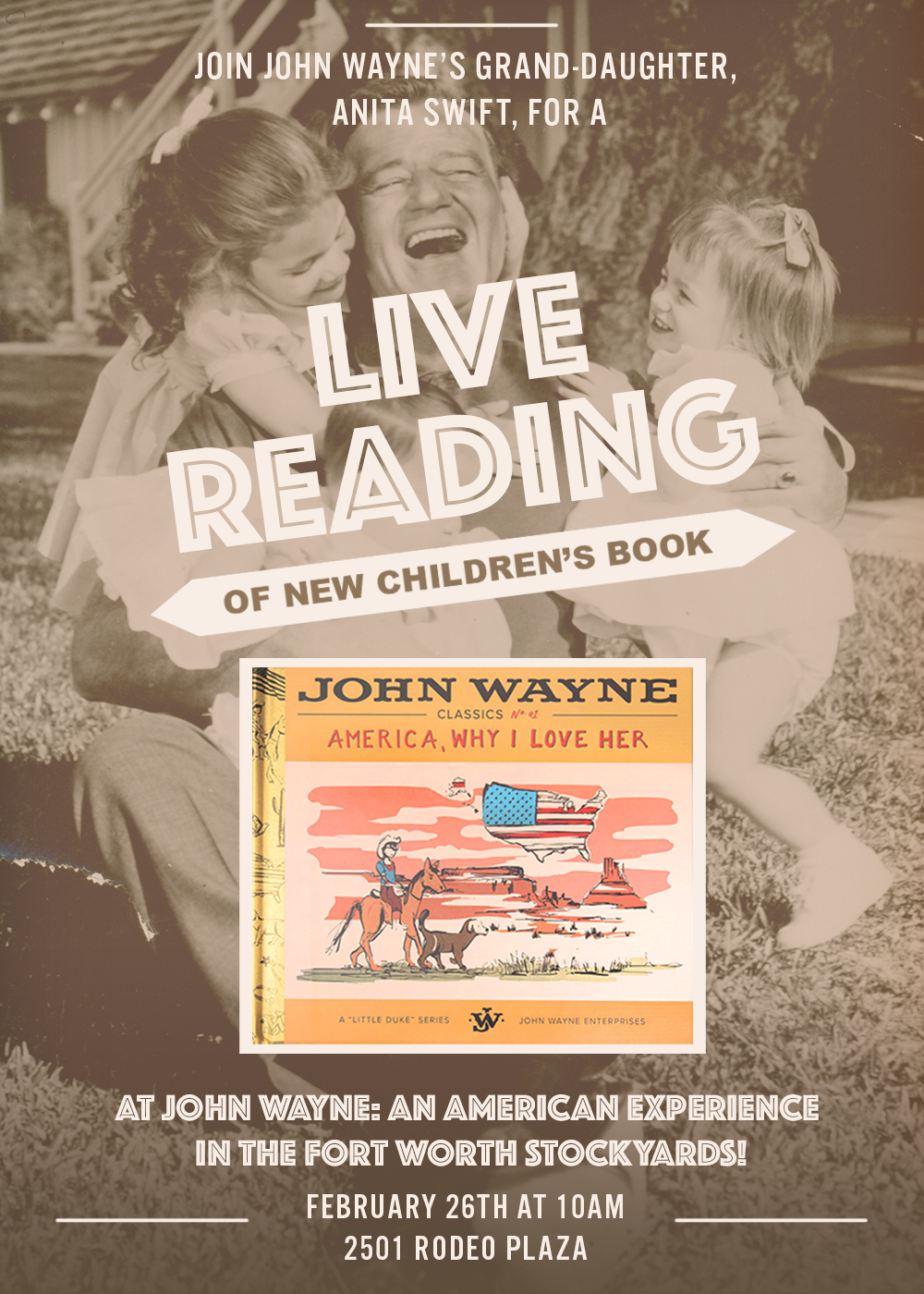 The team at is looking forward to sharing this educational and heartwarming experience with you and your families!
About the Exhibit: Sprawling over 10,000 square feet, the John Wayne: An American Experience exhibit is structured to give you an intimate tour of the life of John Wayne. Starting with his early childhood and career, each room highlights an aspect of The Duke's legacy. For the film aficionados, an extensive gallery called the "Life on Screen" highlights the most iconic film props and costumes. In the "America, Why I Love Her" gallery, guests can immerse themselves in patriotism through Grammy-nominated original poems, recited by John Wayne.