Recipes
Easter Recipes (and How to "Boil" the Perfect Egg)
Although your little chicks and bunnies would be perfectly happy eating the contents of their Easter baskets all day long, most of us have to figure out what to make for Easter dinner.

I always take it easy on myself and get a honey ham as the center of our Easter dinner, but what to do for the sides? Fortunately, spring is a wonderful time for tender vegetables, and Central Market has everything you need to round out your Easter feast! Below are a couple of ideas that might make it onto my Easter table this year.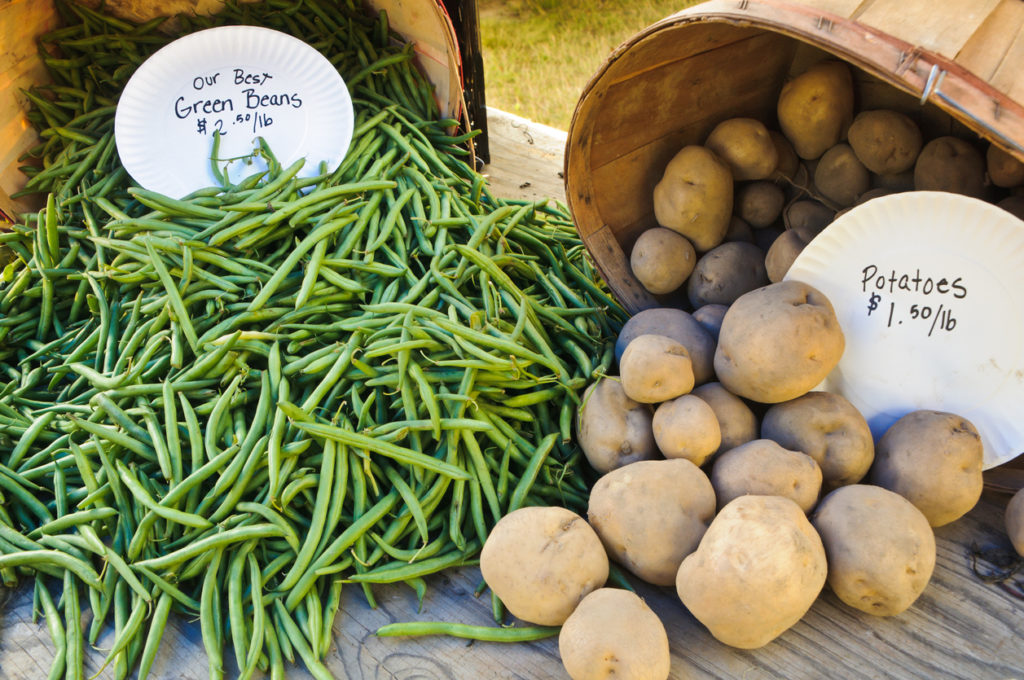 Green Bean, Potato, and Arugula Salad
This is a lovely, bright salad that will compliment a ham or lamb roast well.
Ingredients
2 pounds fingerling potatoes, cut into ½ slices
1 pound haricot vert (very small green beans), trimmed
2 bunches arugula, rinsed
¼ cup white wine vinegar
1 teaspoon whole-grained mustard
1 shallot, minced
Pinch sugar (optional – this tones down the acidity of the vinaigrette)
1/3 cup extra-virgin olive oil
Toasted pine nuts (optional)
Salt and freshly-ground pepper to taste
Directions
Bring a large pot of salted water to boil. How much salt, I hear you ask? For this recipe, the water should taste like seawater. Add the potatoes and cook until fork-tender, about 10 to 15 minutes. Remove the potatoes from the pot with a slotted spoon to a colander. Bring the water to the boil again and prepare an ice bath (fill a large bowl with ice and top off with water). Blanche the green beans for 3 to 4 minutes, or until they are bright green. Drain and immediately put the beans into the ice bath to stop the cooking. Drain.
While the beans are draining, make the vinaigrette. In the bottom of a large bowl, whisk together the vinegar, whole-grained mustard, and shallots. Drizzle in the olive oil, whisking constantly, until the dressing is emulsified. Season to taste with salt and pepper. Toss the potatoes, green beans, and arugula in the dressing and then serve, garnished with the toasted pine nuts, if desired. This serves 8 people as a side.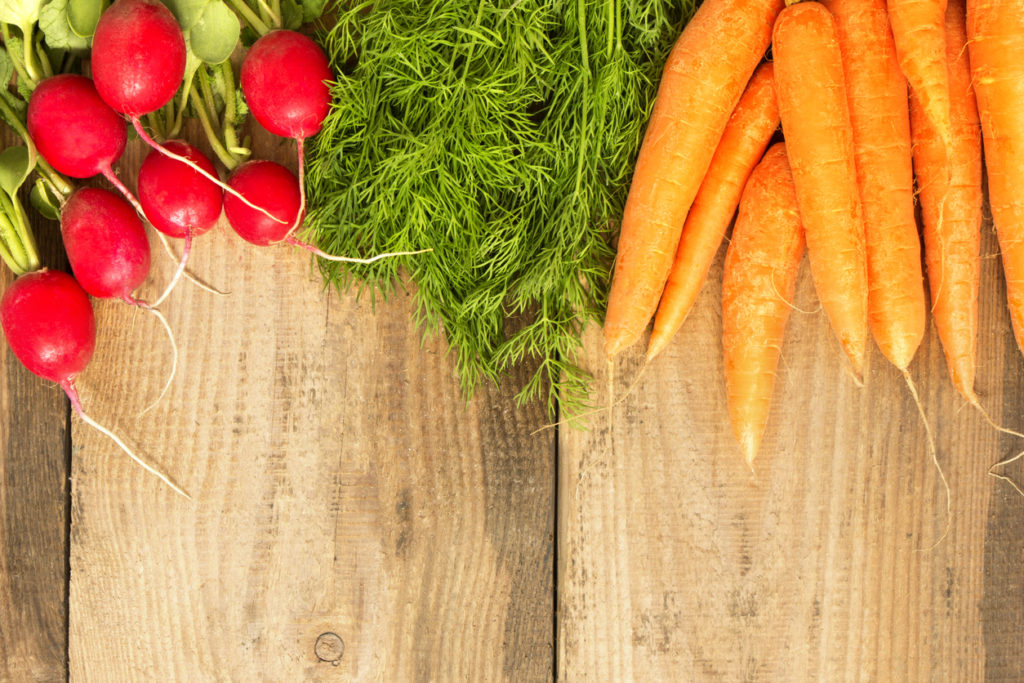 Creamy Carrot and Radish Salad
This is a delicious and healthy side dish that celebrates spring.
Ingredients
Juice and zest of 1 Meyer lemon
1 teaspoon honey
1 cup whole milk Greek yogurt or Icelandic skyr
2 tablespoons extra-virgin olive oil
1 bunch dill, chopped
Salt and freshly-ground pepper to taste
3 bunches baby carrots (not the "baby" carrots that come in bags, the real ones with the greens still on), peeled and shaved or grated
2 bunches radishes, shaved or grated
Roughly chopped pistachios, optional
Directions
Combine the juice and zest of the Meyer lemon, honey, yogurt or skyr, olive oil, and dill in a bowl and season with salt and freshly-ground pepper to taste. Just before serving, toss the carrots and radishes in the dressing. Garnish with the chopped pistachios if desired. This serves 8 as a side.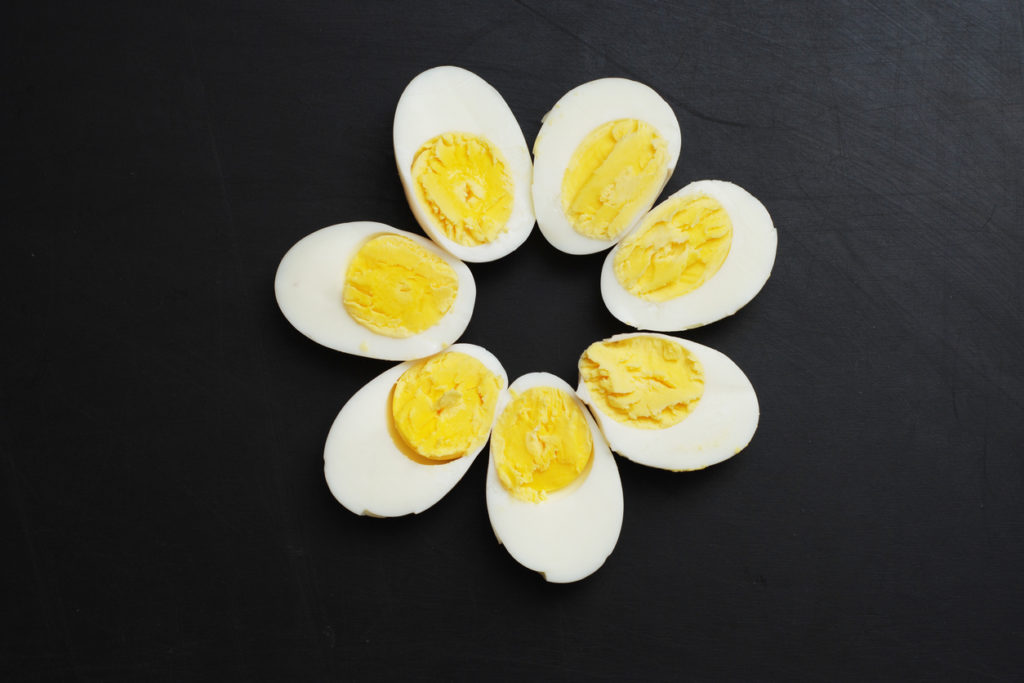 How to Make Perfect Eggs for Dying, Deviling, and Salading
This time of year, I usually find myself with a lot of hardboiled eggs. Fortunately, we love eggs in all forms in our house, so I make a lot of egg salad. Also, our Easter table is not complete without a plate of deviled eggs. Last year, I stumbled on this method of making the easiest-to-peel hardboiled eggs. You don't boil them, you steam them. (I hear that using an InstantPot is also wonderful, but as I don't have one, I cannot report on that.)
How to Make Perfect Hard "Boiled" Eggs
You will need a large pot, a metal colander or steamer insert, a lid, and some water. Oh, and the eggs.
Bring about an inch of water to a boil in the pot. Add the eggs to the colander or steamer basket and place in the pot. Cover with the lid and steam. I suggest doing a dozen at a time; for hardboiled, you will need to steam them for 15 minutes.
While the eggs are steaming, prepare an ice bath. When the eggs are done, place them into the ice bath and allow them to cool for about 5 minutes. You can either peel them immediately under running water, or dry them and store them in an airtight container in the fridge for up to 4 days.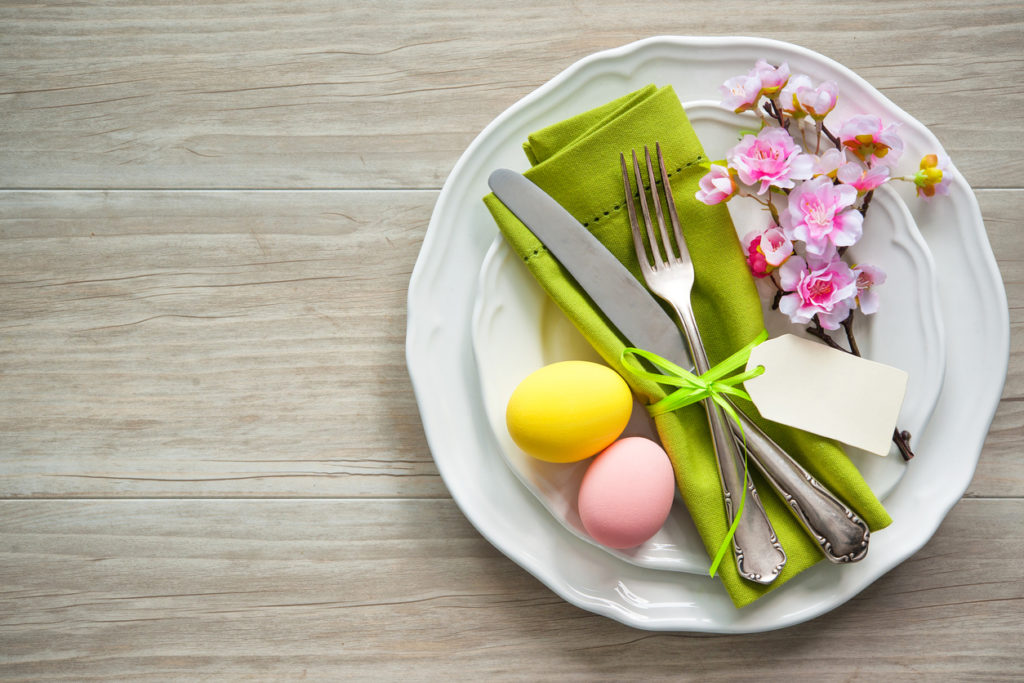 Remember, Central Market has everything you need for your holiday dinner, from the flowers to the dessert!