I don't know about y'all, but my Thanksgiving morning is HECTIC.

I'm trying to figure out when to baste the turkey. I'm doing the Flight of the Bumblebee cleaning before the guests arrive. I'm running the laundry because I forgot that I need a CLEAN outfit. And my offspring want breakfast, the little… darlings.
This is a delicious casserole that you can throw together with ingredients that you have on hand for the holidays. It's also perfect because you make it ahead of time! It's sort of like French toast, but you don't have to get fussy with layering or frying. It's one less thing to worry about in the morning before the family gathers.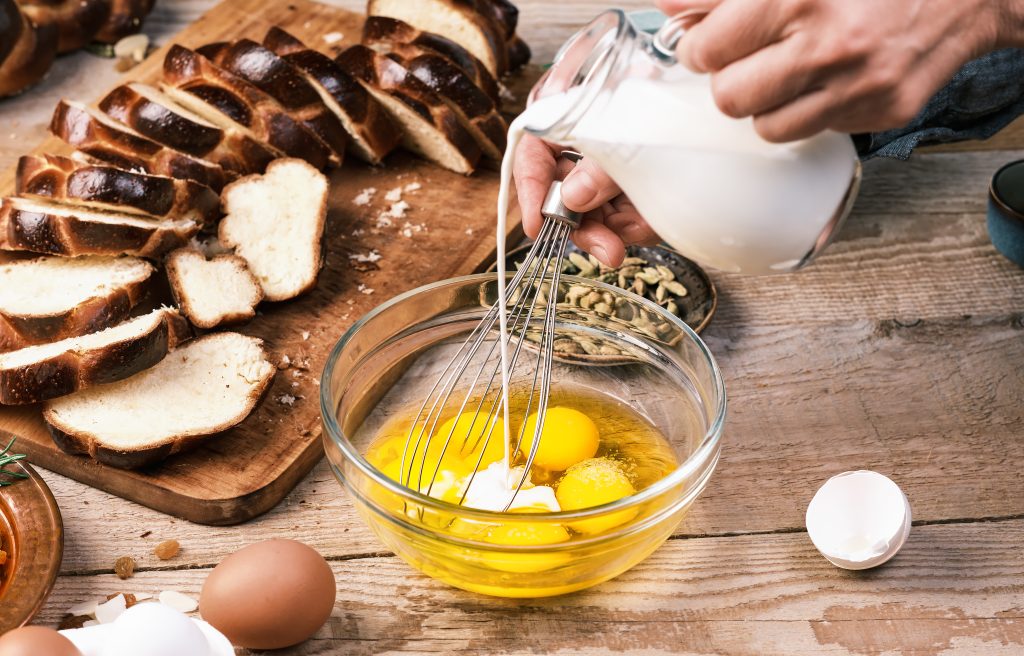 Make Ahead Crème Caramel Bread Pudding
Ingredients
¾  cup butter
3 tablespoons light corn syrup
1 packed cup light brown sugar
pinch salt
6 cups bread cubes, dried out in the oven (if you want to get really ritzy, use brioche bread)
1 cup dried fruit (I use dried cranberries or dried cherries)
½ to 1 cup chopped nuts (I don't use nuts because I'm allergic, but go crazy!)
5 large eggs
2 cups half and half
½ cup white sugar
zest of 1 orange
1 teaspoon vanilla
slosh of either bourbon, rye, brandy, or Armagnac
pinch salt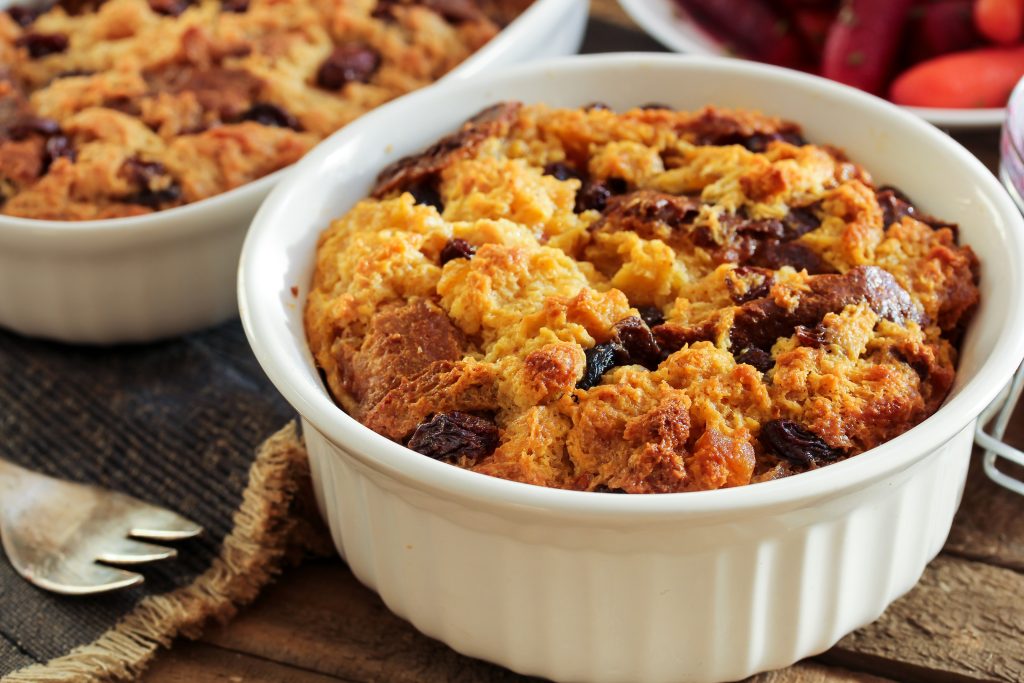 Directions
Melt the butter in a small saucepan over medium heat. Add in the corn syrup and the brown sugar and stir until the sugar is melted. Pour into the bottom of a 9×13 casserole dish or 5 medium ramekins.
In a bowl, whisk together the eggs, half and half, sugar, orange zest, vanilla, booze, and salt until the sugar dissolves. In another bowl, toss the bread cubes with the dried fruit and nuts. Arrange the bread and fruit and nut mixture over the caramel mixture in the bottom of the casserole dish or ramekins and pour the egg mixture over the top. Press down so that the bread starts to absorb the egg mixture. Cover and refrigerate overnight.
To cook, remove from the oven and let come to room temperature. Preheat the oven to 350°. Once the oven is preheated, bake the bread pudding, uncovered, until the top is golden brown, about 40 minutes.
Remove from the oven and let sit for about 10 minutes before serving. This is delicious with a drizzle of maple syrup or heavy cream. Serves 4 to 6.