Celebrating thirty years this year, Kids Who Care, Inc. is still following the original vision and desire of Founder and Executive Director Deborah Jung: "To Create a place where the Child is Cherished. To Write and Produce Original Works designed to Change the World. To Find Stellar Arts and Business Professionals, who adore Kids, and work with them. To Gather the Brightest Business and Community leaders, who love Kids, and ask them to volunteer alongside us. So that, When the Lights Go Up … We Find Delight!"
At age 30, the future is exceedingly bright for Kids Who Care. What we have learned over thirty years is that the true secret to producing great kids is the "Combustion of The Arts and Entrepreneurship."
Kids are transformed when their confidences are built, and when the combination of artistic development is infused with entrepreneurial leadership, kids are more than ready for the bright futures that await them!  At Kids Who Care, we do this by leading with an entrepreneurial mindset, valuing the artistic integrity of kids, promoting excellence in artistic development, seeking financial and cultural diversity, teaching ensemble driven mindset, mutually respecting all ages, and producing original works that are designed to change the world!
By offering a year-round artistic education to kids of all ages and backgrounds, children have opportunities to be part of summer musical and leadership camps, weekly classes, or even the opportunity to tour an original work designed to change the world with the Resident Company. Because it is our mission to provide the benefits of fine arts and leadership education to all kids regardless of their financial situation, we offer need-based Hope Scholarships (named after Founding Director Deborah Jung's grandmother, Hope Murphy) to qualified applicants. Part of your contribution through the Greatest Gift Catalog can ensure that these scholarships are available to any child who desires to participate!
As part of the Resident Company Education, Kids Who Care has created an annual Study Tour designed to connect our kids to another city, and connect another city to our children and Kids Who Care. This universal impact changes lives and creates global thinkers.
When a student embarks on the annual study tour, they:
Perform in Places of Power: City Councils, Mayor's Offices
Perform in Places that Matter: Outreach Centers, Hospitals, Schools
Perform in Places of Credibility: Theatres, City Landmarks
Study with Arts Professionals
Connect to the city's history and cultural identity
Each child that tours brings this global wealth home to Fort Worth and our community. Past tours include Reggio Emilia, Italy; Washington DC; New York; Trier, Germany; Boston; Orlando; Chicago; Los Angeles; Albania; Austin; Houston; San Antonio; and Corpus Christi.
Each year, the Resident Company works as a team to raise funds for the study tour so that the trip can be affordable to all. Working together, families of all backgrounds host garage sales, book community performances, and host fundraising events to raise the funds for the trip.
Here's how you could help send a child on this life changing experience:
Donate your gently used items for the annual Kids Who Care multifamily garage sales.  We can arrange pick up and drop off locations for you!  The garage sales will be taking place in November so let us help you clear your clutter now.
We are looking for gently used:
Baby Gear – Strollers, high chairs, swings, bassinets, 'exersaucers' etc
Yard Equipment, tools, supplies, athletic gear
Electronics, household appliances etc
Please – no adult clothing.
To arrange pick up or for donation information, please contact Kids Who Care Board Member Gwen Perez at ggp@freese.com or 817-793-4941
Your donations will help send a child on a life changing experience.
Please watch for us on tour, and join us in May for our final performance on stage at the Fort Worth Community Arts Center.  We'd love for you to see the impact you've made in a child's life!
Visit us at:
817-737-5437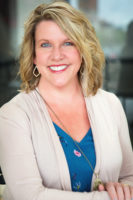 Kristen Thiebaud is the Kids Who Care, Inc. Marketing Director and is parent to Macy, 15, and Evie, 12, who have been members of the Kids Who Care Resident Company since 2012.