For the last 15 years, we have been fortunate to have a Central Market in Fort Worth.  Unless you've lived in a city without one, you don't realize how lucky we are in Fort Worth to have a grocery store like this! Now, nobody is perfect.  I know at times it's crowded, and the strawberries or raspberries may not be perfect on occasion but return any item that doesn't meet your standards, and they will without question make it right. I have brought back raspberries, and they couldn't have been more helpful.  I've twice been in the checkout line about to pay and realized I forgot my wallet.  No problem! They just rolled my cart into a refrigerated room. When I got back it was all sacked up, ready to go. I go every week.
In honor of Central Market's 15 years in Fort Worth, I've come up with 15 reasons to love them!
They have, hands down, the best selection of everything! They also support local, and I love finding unique Texas-made items.  Last week in the cookie section, they had a box of western cookies with cowboy hats and boots made just outside of Dallas, similar to animal crackers.  I put them in my kids' lunch boxes, and they loved them.  It's little details like that that makes Central Market so unique and great.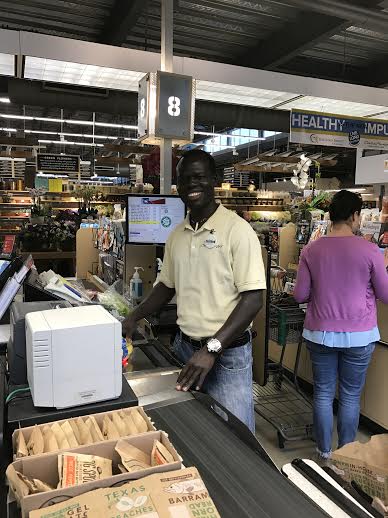 There are two people in particular that I look for when I'm there.  Homer at the meat counter and Jackson in the checkout line both go out of their way to make your day better and always have a smile on their faces.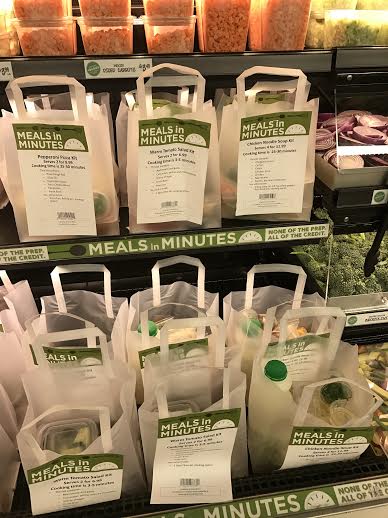 Busy moms and dads who don't have time to look through recipes, grocery shop, work, spend time with the kids, and cook dinner should appreciate this one for sure.  Located near the produce by the already chopped veggies, there is a great variety of options. You can grab a bag with all the items needed, take it home, and make yourself a healthy home cooked meal.  It's fresh and delicious. I especially love the chicken soup set up.  It's a perfect surprise for a friend under the weather or a child who isn't feeling so great.
The Outdoor Patio and Play Space
I've seen moms have play dates and get-togethers here many times.  It's a perfect spot to grab a coffee or lunch and relax while your children have fun on the playground.  As a bonus, there is often live music in the evenings! Fort Worth needs more options like this.  It's so great!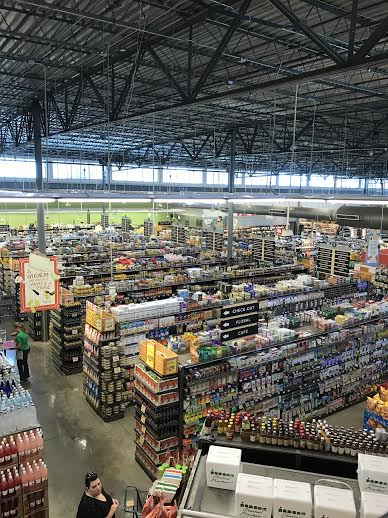 My house is getting a new roof, so I thought to myself, "Where can I go to type this article in peace? Well, here I am at Central Market!"  I purchased a delicious coffee downstairs and headed up to the small sitting area overlooking the store.  Free Wi-Fi is available, and no password is required.  The best part is that I feel like up here you can see everything going on, and NOBODY looks up!
The large selection is almost perfect.  If you get overwhelmed and are not sure what you're looking for, the employees in that section will know the perfect bottle to fit your needs and budget. No stress here!
The In-House, Homemade Bread
In the past when other health food stores opened, I tried them out but always returned to Central Market for this reason alone.  There's something about getting a fresh loaf of bread without preservatives.  I feel like I'm living in France and have my own boulangerie.  I keep the sliced old fashioned white loaf in my freezer, and in the morning when making toast or sandwiches for school, I briefly microwave the slices I need for maybe 12 seconds, and they are ready to toast.
The In-House Homemade Pasta
They recently began making fresh pasta, and it makes all the difference in my cooking.  My spaghetti has gone from meh to wow, in my opinion.
The In-House Fresh Flour Tortillas
No explanation needed here!
The Fresh Salsa/Pico de Gallo/Pesto/Salad Dressing/Guacamole/Queso/Olives and Other Yummies Bar
I am easily getting away from purchasing canned or bottled products while not having to make it from scratch!  It's so good.
Not only is it easy to grab and go (which is so convenient if you have a little one), but when you do, the chefs thank you.  EVERY SINGLE TIME.
Central Market Community Support
Central Market supports so many wonderful things in this city.  When I write my Fun in the Fort articles, so many of these often free family events are brought to you in part by Central Market.
A group I'm involved with held a meeting at the cooking school here We had a fabulous demonstration and lunch with friends and left with new recipes! This is also a great Date Night activity if you are looking for something fun and different.
Already cooked and ready to go.  If the day gets away from you, and you have no idea what's for dinner, this options has lots variety to please the whole family.
Central Market tries to carry gluten-free options and products without questionable ingredients.  They want to meet as many of your needs as possible in order for you to have an easier day.
These 15 reasons are important to me and were not difficult for me to list.  I am so appreciative of Central Market and their help in making a busy mom like me a better mom and cook.  I'm no chef and need all the help I can get!
Thank you, Central Market,! Happy 15 years in the Fort, and here's to the next 15 years!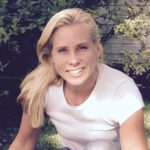 Tricia Schniederjan is a Fort Worth girl born and raised, Tricia is a runner, scuba diver, snow and water skier, hiker, and kayaker.  Her love of exploring has taken her on many adventures with her 5 children which has led to her becoming an expert at traveling with children. She is a UT Austin graduate, an optimist, a peace keeper, and an enjoyer of life.