One of our favorite movies around here is "Wallace & Gromit: The Curse of the Were-Rabbit." One of the main character's favorite foods is cheese, and his catch phrase, spoken in a lovely Yorkshire accent, is, "Cheeeeeeeese, Gromit!" Well, that was my response when I found out that I would get to write about Central Market's Cheese Festival, which starts on October 18 and runs through October 31. I am quite the cheese addict. With that in mind, here are some of my favorite recipes which include "cheeeeeese!"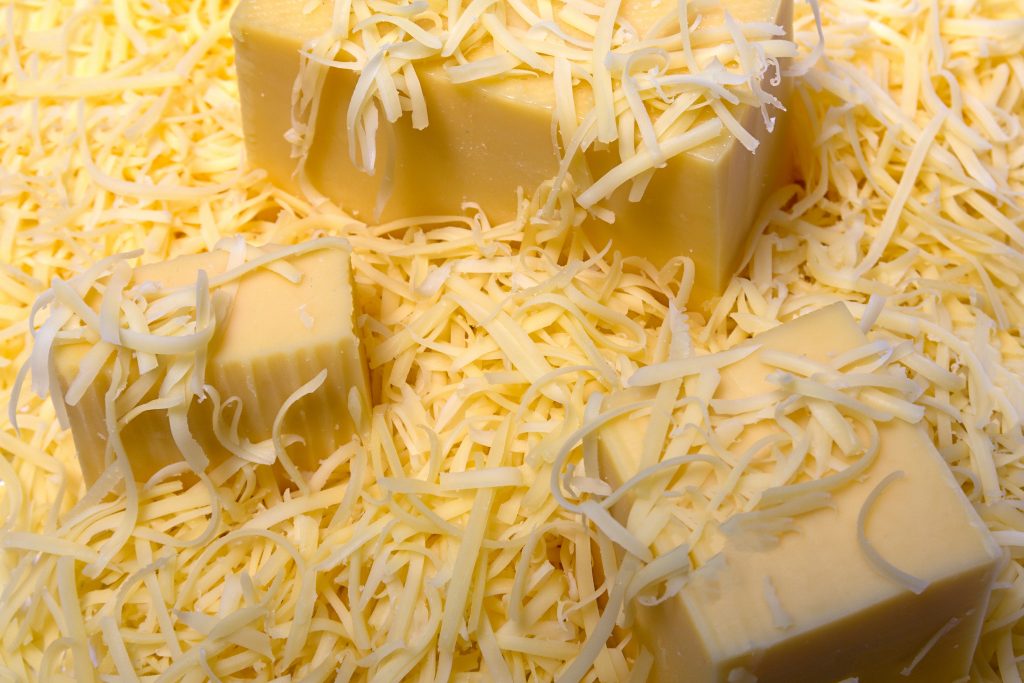 Welsh Rarebit
Served with a green salad with a sharp Dijon vinaigrette, this makes a lovely simple supper. The debate about the name ("Rarebit" versus "Rabbit") continues, although the origin of the name is lost to history. Whatever you call it, it's delicious!
Ingredients:
2 tablespoons unsalted butter
2 unbleached, all-purpose flour
1 small shallot, minced
½ teaspoon dried mustard
1 teaspoon Worcestershire sauce
1 cup darkish beer (I like to use Wild Acre's Southern Stout)
¼ cup cream
4 ounces sharp Cheddar, grated
2 ounces Gruyere, grated
Dash hot sauce
Pinch nutmeg
4 slices pumpernickel bread, toasted (you can use whatever kind of bread you like, I just like the heartiness of pumpernickel for this)
Directions:
In a medium-sized saucepan over medium-low heat, melt the butter. Add in the minced shallot and sauté for about 2 minutes. Add in the flour and stir to combine. Whisk in the dried mustard and Worcestershire sauce. Slowly add in the beer, whisking well, followed by the cream, until the sauce is smooth. The sauce will thicken as it heats. Gradually add the cheese, making sure to whisk constantly. Once all the cheese is melted, remove from the heat immediately. You don't want to overcook this as the cheese will separate, and your rarebit sauce will be grainy. Pour the rarebit sauce over the toast. If you still have some good tomatoes, you can slice them thickly and place them on the toast before you pour the rarebit sauce over! This serves two as a hearty dinner on a cool night.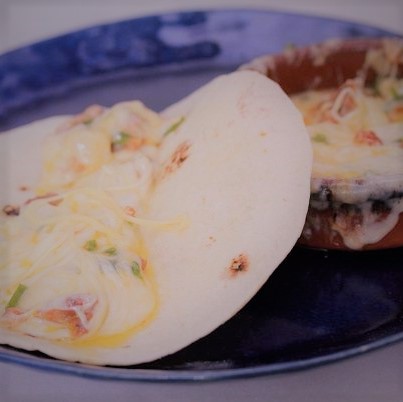 Queso Flameado
This is often called "queso fundido" in restaurants. Whatever you call it, it's delicious wrapped up in Central Market's housemade tortillas!
Ingredients:
8 ounces asadero cheese, grated
4 ounces panela cheese, grated
1 4-ounce can diced roasted chiles
1 small white onion, diced
Directions:
Preheat the oven to 350°. Place a cast iron skillet or a baking dish in the oven to get screamingly hot. Toss the grated cheese to combine. Once the skillet or baking dish is hot and the oven is preheated, put the onion and chiles into the bottom of the serving vessel, topping them with the cheese. Bake until the cheese is all melty and gooey and bubbly. Makes approximately 8 tortillas-worth. If you want, you can brown off half a log of fresh chorizo and add it with the onions and chiles.


Pan Seared Halloumi with Sautéed Pears
Halloumi is one of the very few cheeses that can stand up to grilling or pan searing. Serve this as a wonderful sweet and savory dessert.
Ingredients:
1 slice halloumi cheese per person
1 tablespoon butter per person
½ pear per person, cored and chopped
Local honey to drizzle
Directions:
In a large sauté pan or skillet over medium heat, melt the butter. Pat the slices of halloumi dry with paper towels and pan sear for about 2 minutes per side. Remove the slices to individual plates and keep warm while you prepare the pears. Into the butter remaining in the pan, add the pears and sauté until the pears are golden brown. Pour the pear over the cheese, drizzle with honey, and serve with a wonderful dessert wine. Central Market has some amazing ones!

Remember, if you don't feel like cooking, Central Market has you covered. From fresh, local ingredients to full meals to the wine or beer to serve, Central Market has everything you need for a weeknight meal or a fancy dinner party!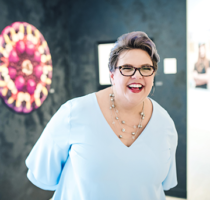 Lee Virden is a jack of all trades, master of none. She has been a bank teller, a chef and caterer (both in restaurants and in private service), a bookkeeper, a trainer, a legal assistant, and a writer. She is a proud graduate of the University of the South with a degree in Early European History. (She planned to be a professor but realized in the nick of time that professors have homework, which she never did when she was a student, so what made her think that she would do it as a professor?) While she has not used her degree in her, er, varied employment history, she is fabulous at cocktail parties. Most importantly, Lee is the proud mother of two absolutely amazing girls, to whom she refers in social media as the Girlchildren.