Okay moms and dads of Fort Worth, take a deep breath.  You did it.  The kids are back in school, and things are beginning to fall into a routine.  This has got to be my favorite time of year because it's football season!!! I know not everyone loves football like a lot of us Texans; in fact, when I lived in Rhode Island, the other moms up there thought I was crazy to be excited about football season.  I had no idea! I thought everyone loved football like we do down here.  So of course my first recommendation of fun things to do this month is go to a football game.  Let me start by saying this Fort Worth girl is a Texas Longhorn to the core; however, if I can't get down to Austin to watch some games, TCU does have a pretty talented team that is exciting to watch.  The great thing about TCU is that it's a hometown team, and everyone in the community can enjoy routing for them.  Here is a link to TCU's football schedule. http://www.gofrogs.com/sports/m-footbl/tcu-m-footbl-body.html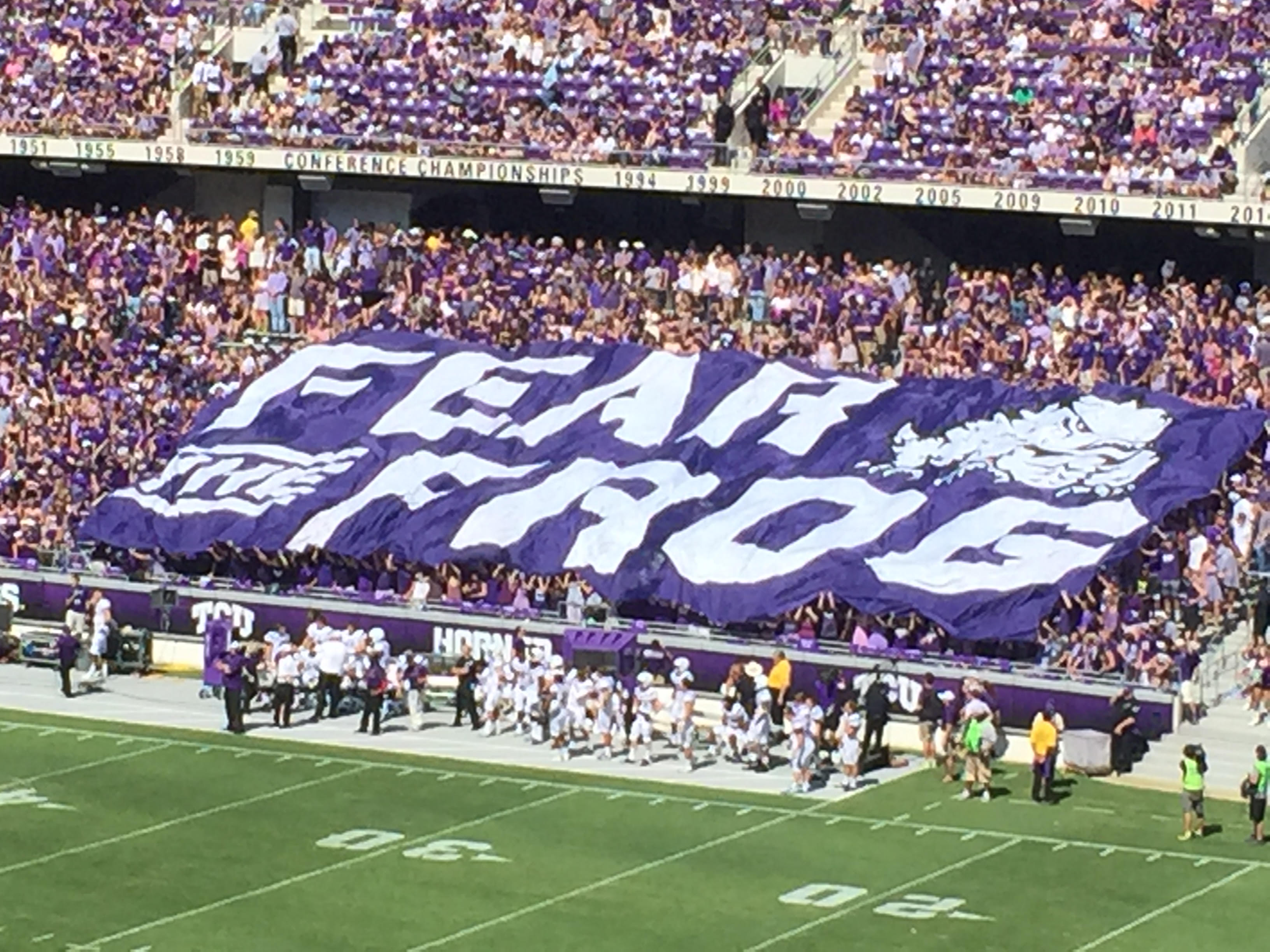 We also have the Dallas Cowboys in the area!  I grew up as a fan, and even though Tom Brady is really cute, I still love the Cowboys.   I haven't made it to the new stadium yet for a game, but maybe this year I will.  Here's a link to the Dallas Cowboy schedule http://www.dallascowboys.com
Fall also means the opening day of dove hunting season.  Gunn& Hook is offering up to 70% off on Dove Hunts right now.  The Father and Son Dove Hunt in North Texas is a great deal.  This will be a day that will be remembered for a lifetime!  You can't replace good quality time between a father and his son.  If you have a daughter who is interested in going like me, she can go, too!  Check out the other options on their website, or give them a call anytime to let them help you.  855-GUN-HOOK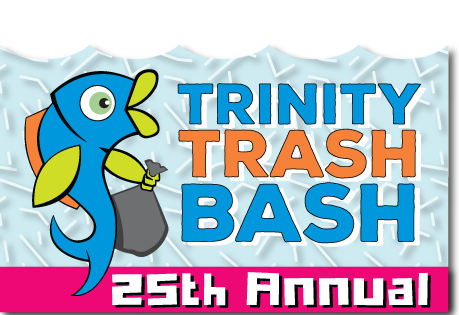 With the temperatures cooling off, it's time to get out to the river and help beautify our city by getting the trash where it belongs.  The 25th Annual TRWD Trinity Trash Bash is Saturday, September 17, from 3-8 pm.  Pick a location and clean up trash along the Trinity.  All the hard work will be celebrated with an after party starting at 5:30 pm at The Shack.  There will be free food, activities, giveaways, and entertainment by 106.1 KISS FM, plus live music and a firework show.  Here is a link for more information. http://trashbashfw.com/fall/
Mr. Mateo and Poser Kids Yoga are continuing to hold their Saturday classes at the Trailhead this month.  If you've heard about this program but haven't had a chance to see what it is, this is your chance!  Visit the farmer's market and join the fun at 9 a.m.  http://www.trailhead1848.com/#!saturday-schedule/zhn07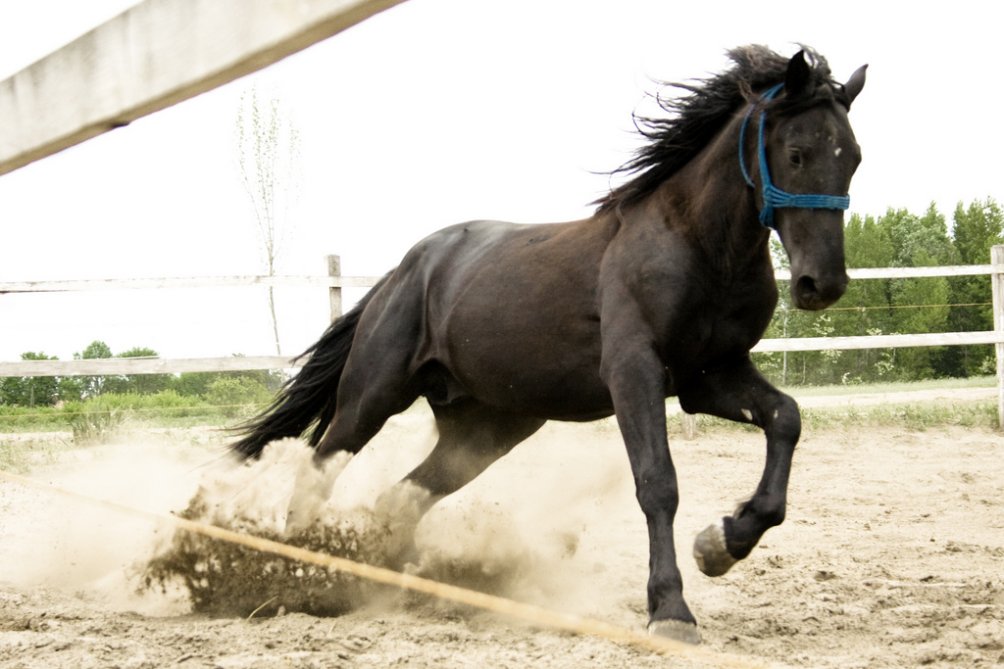 The Extreme Mustang Makeover is in Fort Worth September 15 to 17.  If you have a horse lover in your family or if you love horses, this is a fun event in our town.  These beautiful wild animals have been working with trainers for 100 days and will showcase all that they have learned, competing in challenges showing off their new skills.  Following the competition the horses competing will be available for adoption.  Here is a link with more information and show times http://extrememustangmakeover.com/events/texas/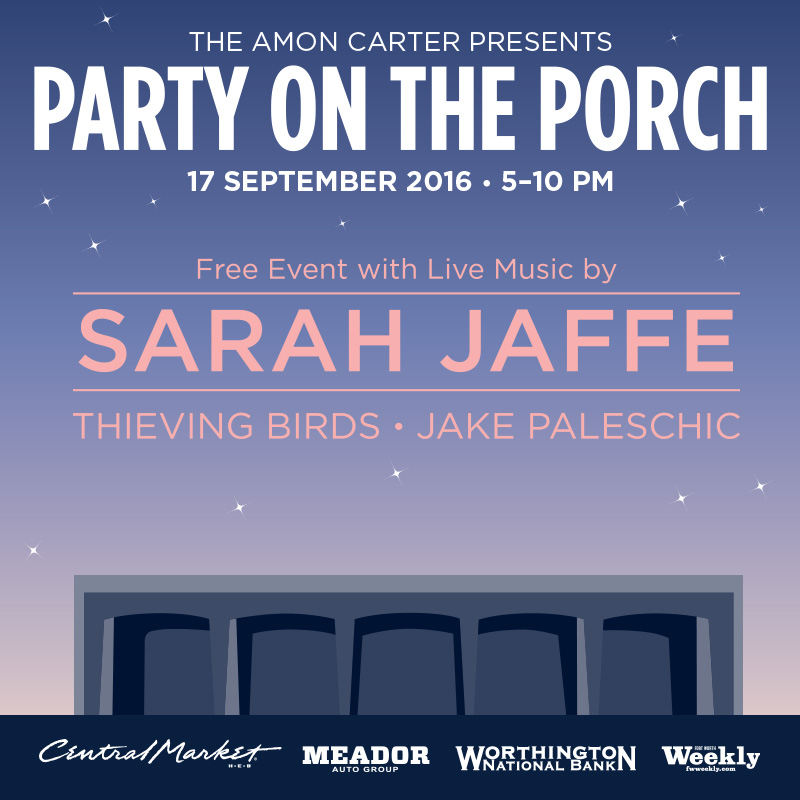 One thing I love about Fort Worth is that there's something for everyone.  On September 17, you can go from viewing a wild mustang competition to partying at a world-class museum.  You are invited to the Amon Carter Museum for their annual Party on the Porch from 5-10 pm.  Outside on the plaza, there will be live music, food trucks, a Central Market pop-up grocery store, lighting effects projected onto the building, screen-printed t-shirts by Pan Ector, cash bars, and lawn games.   Guests can be a part of creating a community art project on a chalkboard van, and they can take home photographs from the event by using the KUVA-gram selfie print station.  The gallery and museum store hours have been extended until 9 pm.  Docents will be available to give tours of the permanent collection and the exhibitions.  A fiber art making activity, inspired by the museum's Gabriel Dawe installation, begins inside at 5 pm and is limited to the first 350 participants!  Free parking is available at the UNT Health Science Center Lot and east garage on Clifton Street.  For more information on this event, visit the museum's website, and follow its social media feed on Facebook, Twitter, and Instagram for updates.  This is a celebration of our city, and you don't want to miss this fun evening at the Amon Carter!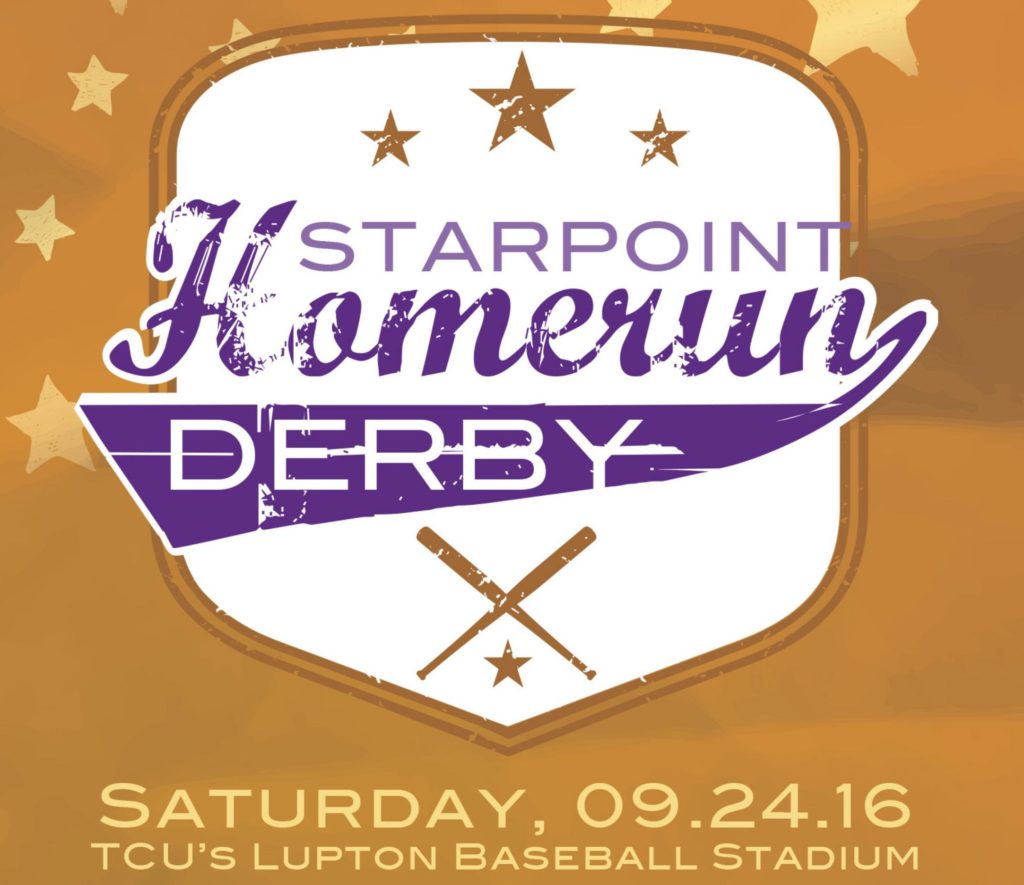 Don't forget about the Starpoint Homerun Derby on Saturday September 24th!  Check out this TanglewoodMoms.com article written by Christy Ortiz for more information.  Starpoint is an amazing school unlike any other and is such a wonderful treasure for our city!  Thank you TCU!
All the dog families of Fort Worth should head over to Steel City Pops on Tuesday September 20 from 7 to 9p.m. for the Pupsicle Social.  Wag, my favorite dog store ever, is hosting this chance to grab a delicious treat and get the dogs together for a play date.
A Day in the District is September 24.  From 10 am to 5 pm, ten Fort Worth destinations are absolutely FREE for one day!  Visit the Amon Carter Museum of American Art, the Van Zandt Cottage, the Fort Worth Museum of Science and History, the Kimbell Art Museum, the Cattle Raisers Museum, the Modern Art Museum of Fort Worth, the National Cowgirl Museum and Hall of Fame, the Sid Richardson Museum, and the Art Galleries of TCU – all at no charge to you.  Whether you pick your favorites or hit them all, you will have a day full of art and history!
Finally for this month of September, we will be keeping Fort Worth funky by celebrating Octoberfest early!  September 22 to Saturday the 24 at Panther Island Pavilion, there will be an authentic German celebration with food, music, dancing, biergartens, and dachshund races! Click here for more information! http://oktoberfestfw.com
Each month that I put this article together, I keep thinking we sure are lucky there are so many fun things to do in this town! I hope you get a chance to check some of these out.  Have fun and stay safe, everybody!
Many thanks to the Amon Carter Museum's Party on the Porch for sponsoring this article!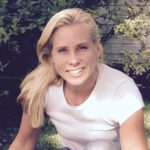 Tricia Schniederjan is a Fort Worth girl born and raised. Tricia is a runner, scuba diver, snow and water skier, hiker, and kayaker.  Her love of exploring has taken her on many adventures with her 5 children which has led to her becoming an expert at traveling with children. She is a UT Austin graduate, an optimist, a peace keeper, and an enjoyer of life