The history of tea is packed with historical gems uniting geography, commerce, and culture, and it takes time to truly engage those stories one cup at a time. For example, well over a thousand years ago during the Tang Dynasty in China, tea makers began rolling individual leaves into small pellets in order to better preserve their true flavor throughout long journeys. The product has been called gunpowder tea for generations and is most often used for green and Oolong teas. Tea drinkers take their obsessions seriously, down to the regimented application of water temperatures and steep times. And as they wait, all over the world, some of them may ruminate, perhaps others will procrastinate, but there are and always have been many who read as the leaves soak in the water.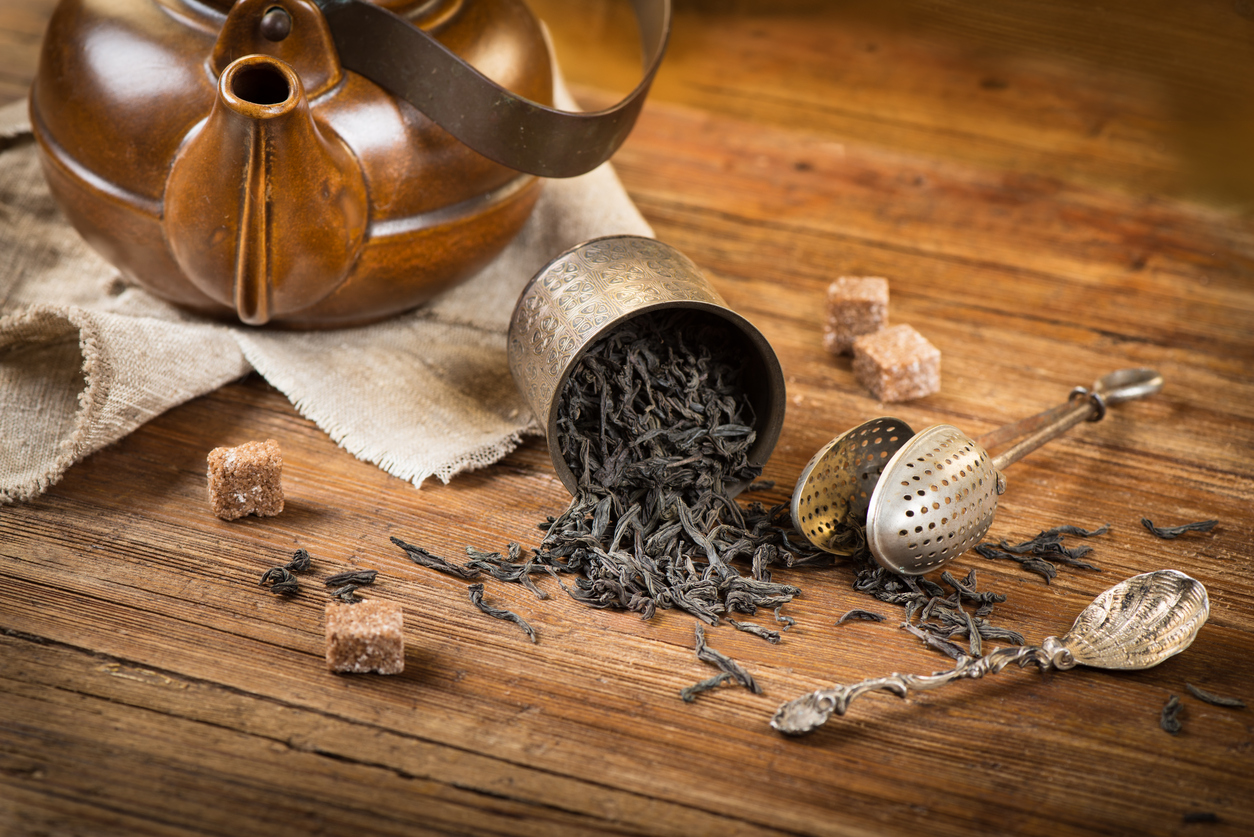 It was just this question of how folks spend their time that got Tina Howard and her husband, Todd, thinking about opening a tea and bookshop in the first place. After their favorite nearby spot closed, Howard and her book club friends were discussing potential options when the light bulb first went off in her head. "I had thought about several different business ideas, but I could wrap my head around a bookstore."
It has been a big year for the mother of two, as the family relocated from Southwest Fort Worth to the Near Southside, and while they were undertaking that major family transition, they were also developing Leaves, an inviting bookshop intertwined with a tea shop, which will open in the coming weeks in the South Main Village. Leaves extends an invitation for folks to take some time away from the skimming culture inspired by social media and smartphones. Tina explains, "Both books and tea ask you to slow down and think and process a little bit. And beyond the tea and books, that's what we're really all about because society is moving at a crazy frenetic pace. It is not sustainable in the long-term; it's detrimental to our health and our relationships." Everyone has grown inundated with the unnatural rhythms of screen time, and it is time we make an effort to take a respite, to find a story, and let the tea steep.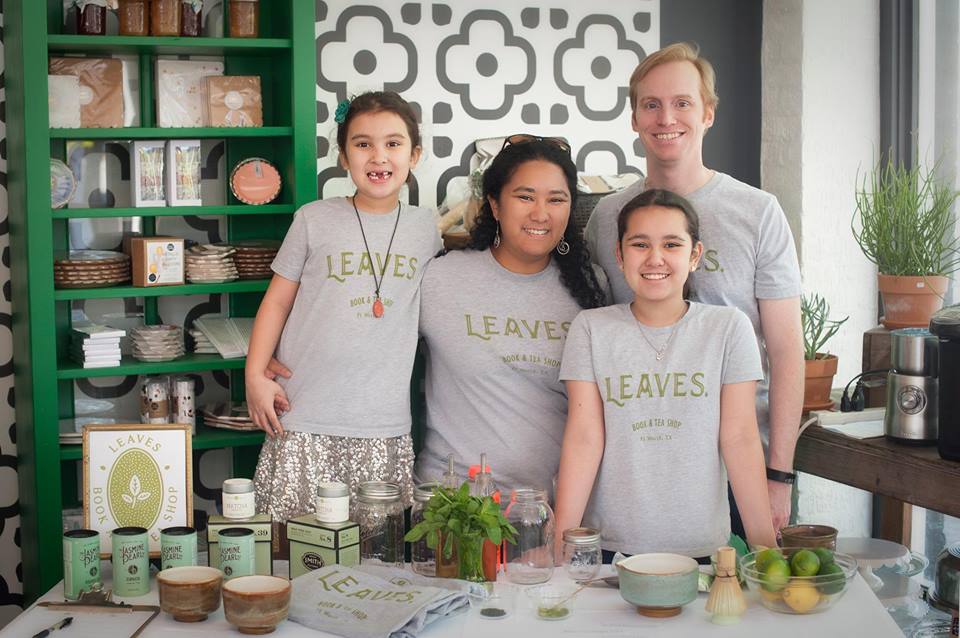 The store's literary inventory will be curated with an eye towards encouraging readers to consider the world they live in. The goal, then, is to provide people with food for thought: books that allow people to think about things on a deeper level and are conducive for discussion. It seems as though a form of quiet nostalgia is already forming for face-to-face interactions away from the Internet. "We'll have the type of books you read, and you can't wait to talk to your friends about just to see how they reacted to them. In fact, we'll have space designated for book clubs, and we want to encourage them."
While folks are comparing notes on think pieces, they will be able to satisfy any number of tea-based desires. Loose teas, iced teas, kombucha, sparkling tea on tap will be available; eventually, Leaves will get a liquor license so they can make the tea cocktails which are becoming quite popular. "My mom was always into her tea, and the more I thought about it, I realized I like the way books and tea make me feel. I drink Matcha every morning, usually followed by black tea or breakfast tea." Leaves has already started producing kegs of their sparkling tea, which they have sold to rave reviews at Friday on the Green, Arts Goggle, and HopFusion. "We were just mixing it by hand when [HopFusion's] Matt Hill sampled some of the sparkling tea. At that point, he told us if we could keg it, he would put it in his taproom. So, he was gracious enough to show us the process by which they keg stuff, and I talked to some of the home brewing people, and together, we figured it out."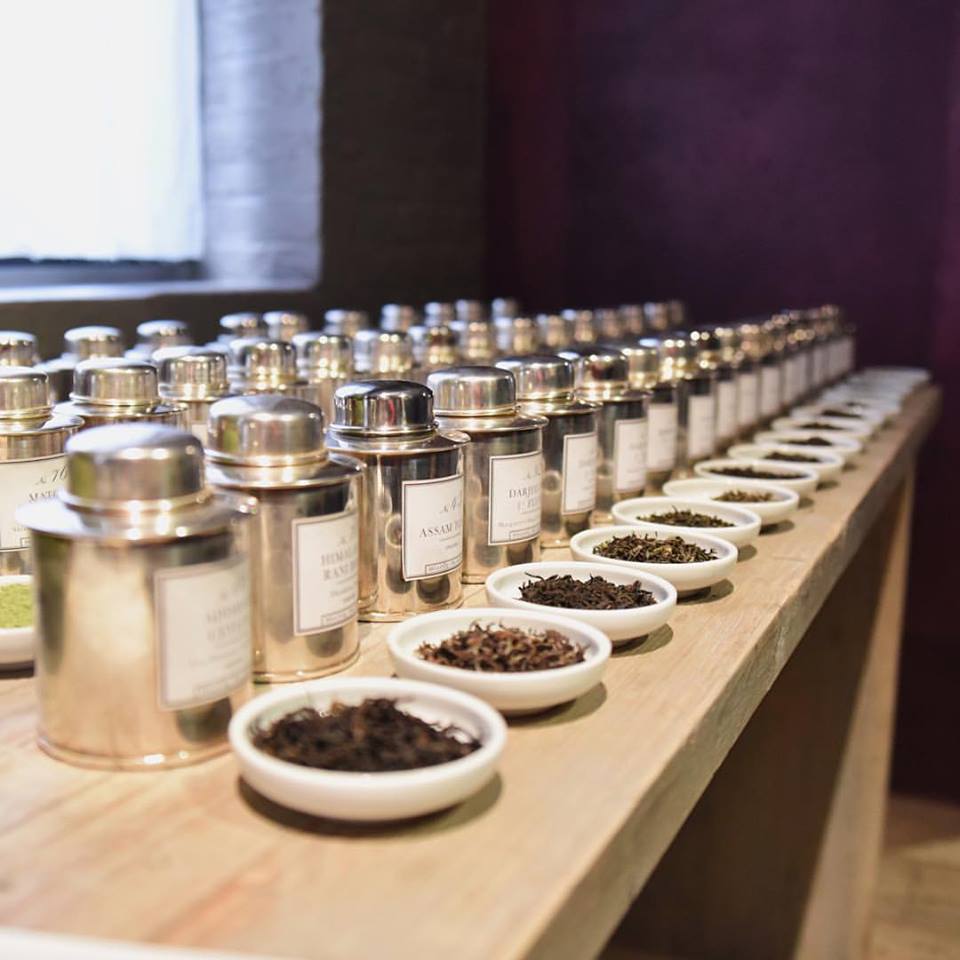 The world of tea is just as vast and overwhelming as literature or anything that people devote countless hours towards understanding. Tea culture has its snobbery and slang; for example, as Tina explains, "Bagged teas are called 'dust bags' because they say its what you sweep up off the floor. The premium stuff can just be a single unfolding tea leaf. Of course, there are blooming teas and aged teas; you can get into altitude, terroir, and growth cycles, but we're trying to make it more accessible to everybody, so we'll leave some stuff to the experts."
Leaves will be housed on the first level of what was once the Branch Smith Building on St. Louis Avenue, next door to Collective Brewing Project. Fittingly, Branch Smith ran a printing press out of the location, which will have condos available upstairs and eventually adjacent park space. "I actually got to meet with the Branch family and learn more about the neighborhood and the space which has been sitting empty for a long time." It should be noted that the man who started the press, Aaron Smith, was born with no arms and taught himself to type with his toes and sign papers with his mouth. As impressive as that was, perhaps more noteworthy was establishing the oldest press in Tarrant County, third oldest in DFW, which stayed in the family for over a hundred years.
At the Near Southside's fall Arts Goggle event, Leaves had a central tent on Magnolia. They partnered with North Texas Book Festival to host 20 local DFW authors to read from and sell their books and meet folks. "We learned a lot out there. [Chief Goggler] Megan Henderson told me this was the first time they had books at the event, and you could tell people were certainly drawn in by them who didn't expect us to be there."
Leaves sparkling tea has been sold at Friday on the Green and Three Danes Bakery, as well as HopFusion, and as they prepare to move into their space, they are already expanding their keg production. "The process has been a long one, but we are getting where we can see the light at the end of the tunnel." Part of the light behind this endeavor has been a desire to connect readers and writers, and Howard is contemplating a monthly writer's residency. "We'll publish a collection at the end of the year of the work writer's have written at Leaves, like a literary snapshot of our first year."
Look for Leaves to open in the Spring of 2018.
An Austin native, Lyle Brooks relocated to Fort Worth in order to immerse himself in the burgeoning music scene and the city's rich cultural history, which has allowed him to cover everything from Free Jazz to folk singers. He's collaborated as a ghostwriter on projects focusing on Health Optimization, Roman Lawyers, and an assortment of intriguing subjects requiring his research.