Theatre Wesleyan has announced the continuation of its long-running Playmarket program with the premiere of four original short plays. Playmarket: Premiere Productions of Original Plays will be presented at the Thad Smotherman Theatre at Texas Wesleyan University (1205 Binkley Street, 76105) for one weekend only from Thursday, September 28 through Sunday, October 1.

Playmarket: Premiere Productions will include, in alphabetical order:
The Death of Seneca by Jonathan Burt '23
Dime Store Dinos by Parker County Theatre Company executive producer Lori Coughlin '21
The Ramifications of a Changed Man by Alexandra Flurry-Powell '19
Somewhere Between Floors by Lily Seavey '23
The plays, written by Texas Wesleyan University theatre department graduates, will be presented as a single evening of theatre with an intermission after the first two plays; run time is to be determined.
Professor of Theatre Connie Whitt-Lambert, who established Playmarket in 1996 with the mission to develop and showcase original works, will direct. The cast, design team, and crew will include Texas Wesleyan theatre majors and minors pursuing Bachelor or Bachelor of Fine Arts degrees, as well as alumni.
The production team includes Madison Whitney (stage manager), Colin Schwartz (technical director), Jennye James (scenic design coordinator), Zachary Gafford (lighting design coordinator), Ray Zafra (sound design), and lighting designers Trinity Chenault, Chad Rojas, and Nicole Ellis. Costumes will be designed by Abigale Hunt in collaboration with students from the Costume Design course, and props will be designed by students in the Properties Design course. Department Chair Joe Allen Brown serves as producer.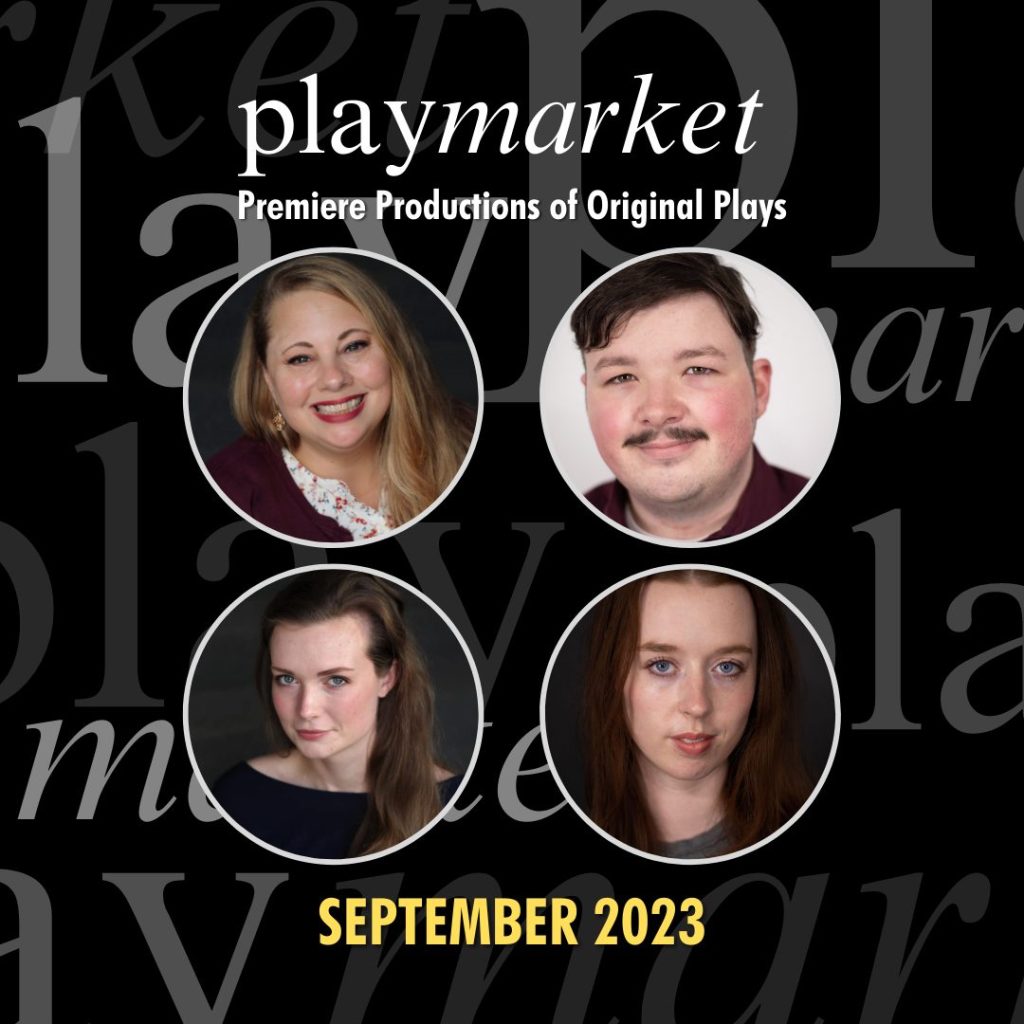 ABOUT PLAYMARKET: PREMIERE PRODUCTIONS 
The Death of Seneca: This fact-inspired historical farce revolves around the dilemma of ancient Roman philosopher and playwright Lucius Annaeus Seneca the Younger (Henry Bates) when the Emperor Nero (Jaalen Williams) orders him to commit "a noble death to glorify Rome". Seneca's obsession with completing a new play, the lack of a good weapon, and his acting-obsessed servant's frantic antics to save Seneca from the mercurial whims of an out-of-control ruler all create a sharp & witty look at this historic event. The cast also includes Sadie Kuhn (Dramatis Personae), Ethan Brandt (Varus Silius), Abigale Hunt (Pompeia Paulina), Hayden Kirkbride (Varus Sirius), and Ian Kooistra (Marius Marius Marius).
Dime Store Dinos: After being lost in the parking lot of a Mott's Five and Dime, five small plastic dinosaurs prove they have what it takes to overcome adversity and find a way home. The cast includes John "Jack" O'Neil (Ted), Jackson Loya (Steggy), Abigaile Webb (Tracey), Douglas Fournier (Bruce), Grace Philipbar (Reggie), and Sharon Marie-Fron (Voice of Mom). An ensemble of Terror Grackles includes Roman Posner, Lillie Galvan, Oscar Cruz, and Hilary Colina. Jack Salvo House and K.J. Felder will provide voiceovers.
The Ramifications of a Changed Man: Set in the early 1800's, Braun (Chase Di Iulio) travels by horse-drawn carriage on his trading route. On his lonely path through the vast and desolate expanse of New Mexico desert, he happens upon a woman, Christina (Peri Zachmeyer), who is barefoot, delirious, and very alone. After convincing her to share his rations, he listens to her frightening story of rejection. After traumatic life-or-death conversations arise, Braun decides to shed his darkest and saddest secrets for the emptiness of the landscape to hear. Will Christina find the courage to listen?
Somewhere Between Floors: What happens when two former fiancés (played by Nicole Davis and Nicholas Keel) find themselves stuck together in a broken elevator that might fall at any moment? After attempting to ignore each other they eventually begin to throw verbal jabs and rehash their life together. This ten-minute play takes us through their 9-year relationship, including the night that led to their breakup. Will they work it out before the elevator falls or will their agitated arguing bring about a more permanent end to their engagement?
PLAYMARKET: PREMIERE PRODUCTIONS PERFORMANCE DATES  
Thursday, September 28, 2023 at 7:30pm
Friday, September 29, 2023 at 7:30pm
Saturday, September 30, 2023 at 7:30pm
Sunday, October 1, 2023 at 2:00pm Matinee
PLAYMARKET: PREMIERE PRODUCTIONS PERFORMANCE INFORMATION  
Tickets are $5.00 and available online at txwes.edu/theatretickets or by calling (817) 531-4211. Tickets will also be available at the door in-person beginning one hour before each performance. Free tickets for Texas Wesleyan University students, provided by the Student Government Association, will not be available for Playmarket.
All plans and information are subject to change, and announcements will be made in the event of adjustments. Please check the Theatre Wesleyan Facebook for the most up-to-date details. Audience members who purchase their tickets in advance will receive any updates at the email address they provide upon checkout.