Dad
4 Dad Things To Do With Your Kids Next Weekend
TanglewoodMoms.com isn't just for moms, ya know. It's for families. And for dads. Once a week or so we'll run a blog post from a dad's perspective on things. It might be a product review. Or maybe an attempt to make something happen on the grill. Or maybe just a rant about how kids cause our hair to turn grey, or turn loose altogether. This week though we're gonna start it off with some fun things dads can do with their kids.
Summer is usually about family vacations and pool time. But vacations take up a week or two and hanging by the pool day in and day out can get redundant. So, I've pulled together a few things that are as fun for us dads as they are for the kids. Let's face it we're all big kids at heart anyway.
1. One of my favorite places to take my kids in Fort Worth is Hicks Field. Hicks Field is a tiny little airport about 10 miles north of downtown. From our house it's about a 20 minute drive and worth every second. When you pull in the south gate of the airport you're gonna want to drive up the taxiway that runs parallel to the runway on the east side. Aircraft have right of way here, so yield to anything with wings that's driving around, and stay off the runway. Make your way to the north end of the runway and you will see The Beacon Café on your right. Find a parking spot and make your way inside to order the BEST pancakes in town. Then you and the kids go sit on the patio and watch loads of small planes take off and land. Lots of pilots know about The Beacon and they fly in from all over to have breakfast or lunch, and they will park their planes right in front of the restaurant. You and your kids will have a front row seat to a great little airshow. Pilots tend to be a friendly bunch and are always willing to let kids take a look at their rides and sometimes they might even offer to let a little one sit at the controls for a photo. Best times to go are Saturday and Sunday mornings before it gets too hot.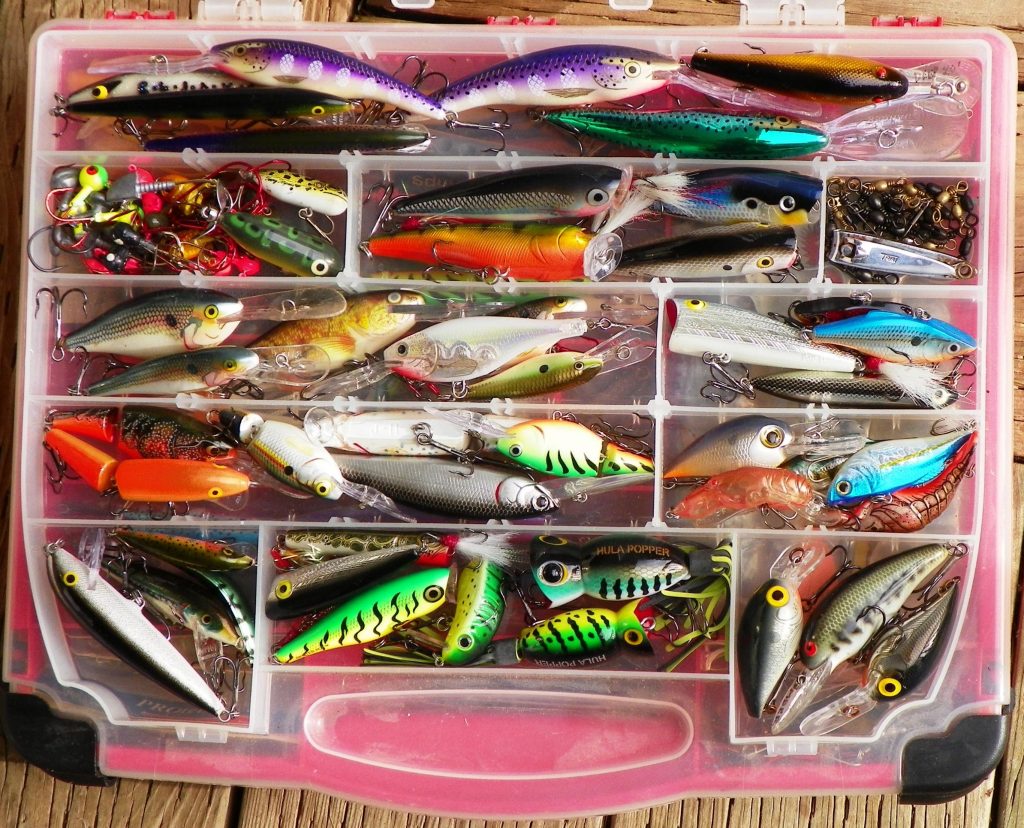 2. How about urban fishing? We live in Tanglewood and the little creek that runs through the park holds plenty of small perch in the deeper pools. A little bacon or a bit of hot dog is all you need, but if you want to really get into it you can always dig your own worms on the banks. A little patience will pay off with a ton of fun. I consider this a catch and release only stream though. Also, the Trinity River holds all kinds of fish and there are plenty of spots you can access the river. The fishing is a little trickier and the pay off might not be as quick but you can certainly get it done. The point is you don't have to go to Colorado or even your buddy's ranch. You can just grab your kids and some gear and be catching fish in ten minutes. The look of joy when your kids catch a fish is one of the best things in life. As usual, best times to catch fish are morning and evening.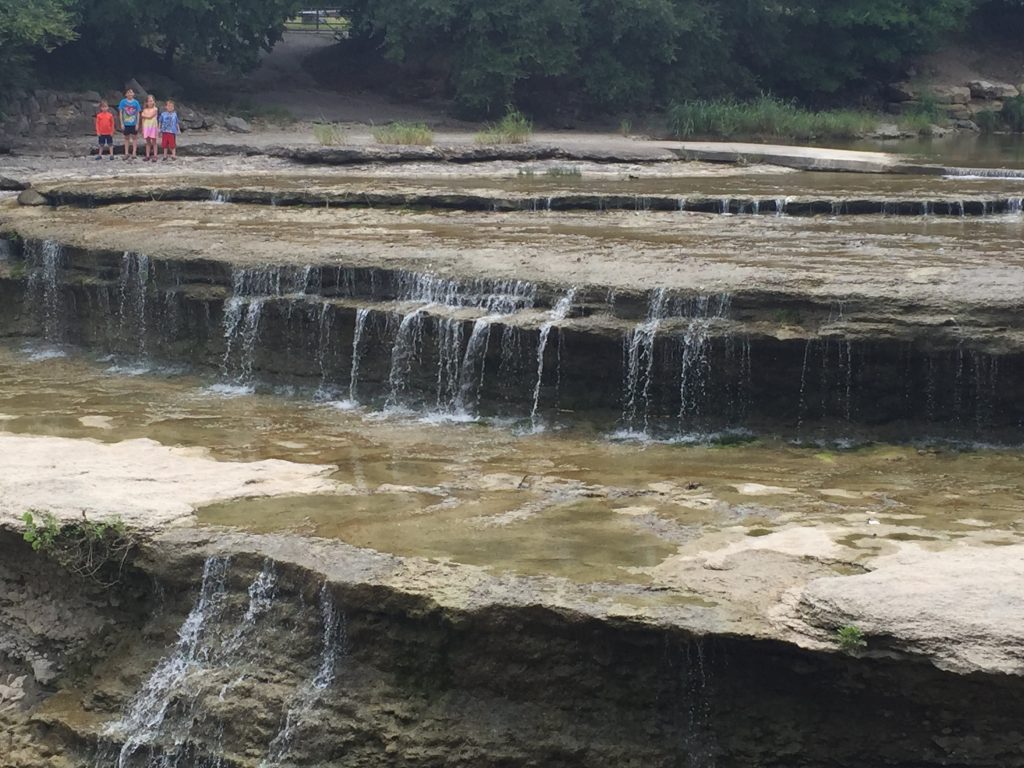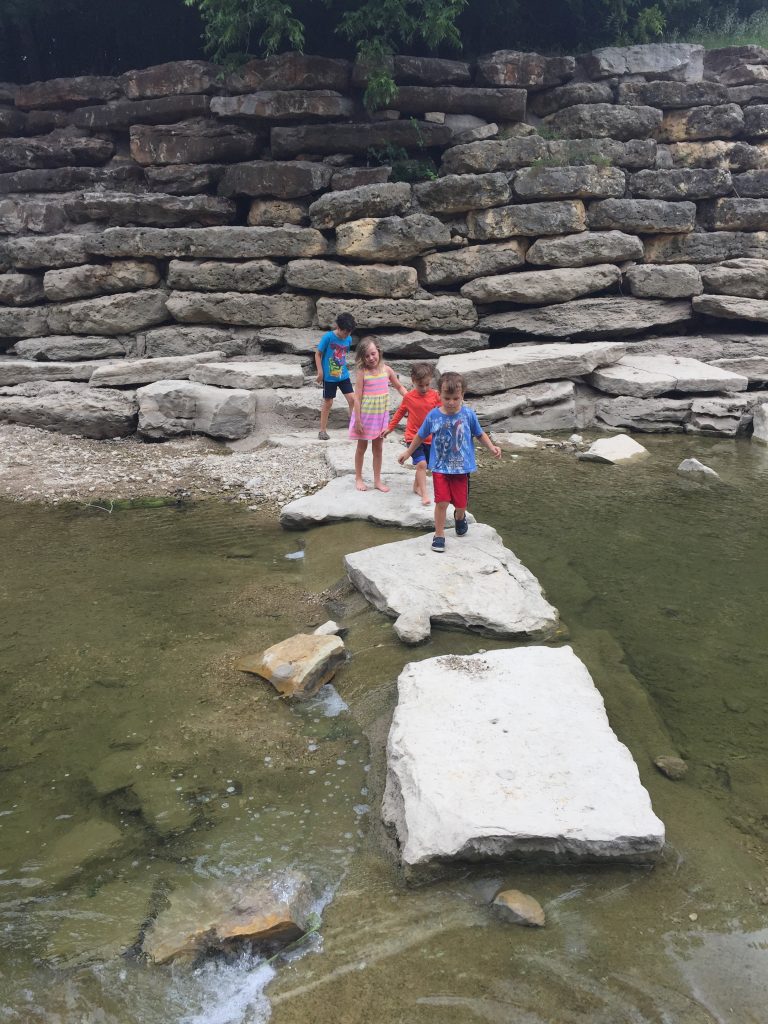 3. Next up is Airfield Falls. Haven't heard of it? You're not alone, though it has gotten more publicity lately and most people refer to it as the Fort Worth Waterfall. This is a really fun way to kill a couple hours with the kids and see something that is beautiful and unique. The falls used to be a part of Carswell air force base and when the land was divided up between the new Naval Air Station and Westworth Village the falls became accessible to the public for the first time in ages. To get there you'll need to find where Westworth Blvd (TX-183) crosses the Trinity River in Westworth Village. You can park on the shoulder of the south bound lanes next to a green gate and the blue Tarrant Regional Water District sign that says "Airfield Falls Trailhead". Hop on the bike trail and head west. After a short leisurely stroll you'll be there. You literally can't miss it. Take a camera because your kids are going to have a blast splashing and climbing and skipping rocks. Pro tip: you used to be able to access the falls from upstream as well off of Pumphrey Dr. but that way is fenced off for some reason.
4. I know its Texas and its summer and its hot and you don't' want to be outside all day every day, so now I'm gonna give you my favorite indoor activity. You like movies, right? Of course you do. Especially on a hot summer day. It's cool and dark; you get to stop sweating for a little bit. But, most movies aren't that great and good kid movies are few and far between. But what about a movie at the Omni Theater in the Fort Worth Museum of Science and History? Oh yes. I love the Omni Theater. It's a movie but its better. It's bigger and louder and there are really steep steps like you're climbing a mountain and then you feel like you're actually in the movie because it's all around you and the mind blowing helicopter ride over Fort Worth in the beginning. It's just so freakin' cool. Some kids get a little tweaked out the first time but that's ok. You're a professional dad doing something awesome with your kids. You can handle it. Right now they are showing some amazing films but I think for older kids, Tornado Alley might be the movie of the summer. It's basically Twister but real and without Fort Worth native Bill Paxton.
There ya have it. 4 cool things for dads to do with kids next weekend. It's not a far flung adventure to New Zealand or even South Padre Island, but its all close, convenient and loads of fun for the kids and the kid in you.