Fort Worth Food
Dear Pizza, you are the meal my entire family will eat. Thank you.
Pizza – even when it's bad it's still pretty good. However there is NO reason to eat bad pizza in Fort Worth, Texas; there are simply too many great choices. No matter your tastes you can find something that will make you happy. Whether you want East Coast, West Coast, Chicago Style or something more Old World, you can find it in Fort Worth. Here we will highlight a few of our local favorites that the kids and my husband and I all love.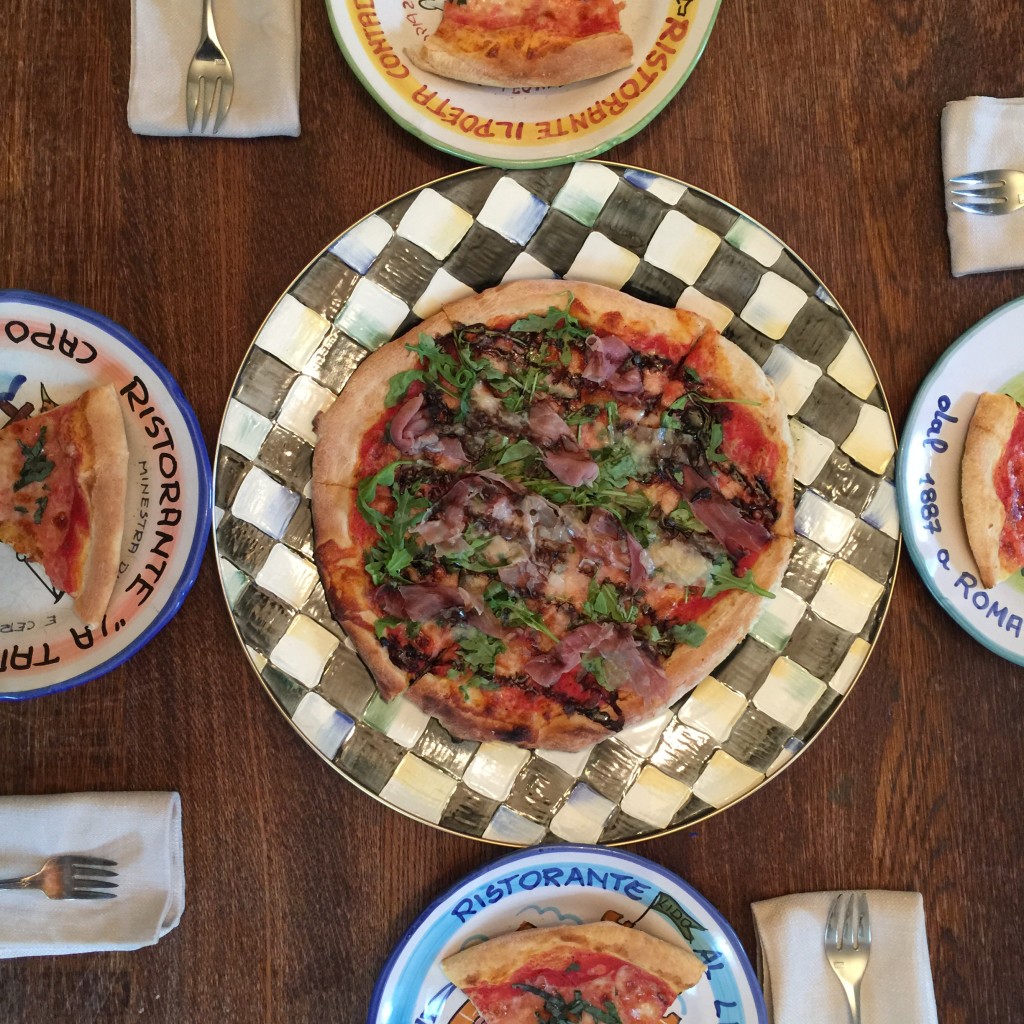 1. Inzo Italian Kitchen is a great little neighborhood bistro. The staff are super friendly and the pizza is amazing. Here you get traditional thin crust pizza with some amazing garden and farm fresh toppings. My favorites are the Prosciutto e Rucola, which, as you might guess is topped with prosciutto and arugula and a splash of balsamic, and the Rustica which has artichokes, baby spinach and garlic. The kids love the Margherita and my husband swears by the Salsiccia with its Italian sausage and roasted bell peppers. You really can't go wrong here and if the weather is nice the patio at Inzo is the perfect spot to enjoy the pizza of your choice. We opted for take-out this week from Inzo and the family devoured 2 pizzas, a win for a family with picky tastes!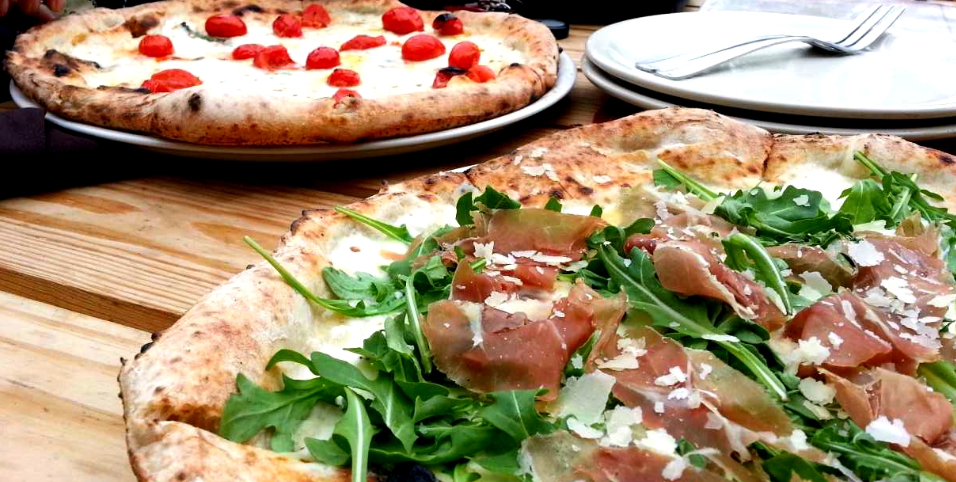 2. Cane Rosso serves up what they claim is traditional Neapolitan style pizza. Having never been to Naples I'll have to take their word for it. However, I can confirm beyond a shadow of a doubt the pizza at Cane Rosso is outstanding! It's different from most pizza I've had in that its sort of floppy. They call it "tip sag". I call it yummy. Anything you order here is going to be good. They like their jalapeños at Cane Rosso and they like them hot so beware if you order something with jalapeños. On the menu you will see the Che Cazzo. This is the pizza equivalent of Russian Roulette. You order it and the chef gets to top it with whatever he wants, with the only constant being a healthy dose of jalapeños for good measure. The Che Cazzo is fun and we always order one when we go and its always delish.
3. Campisi's has been a Dallas landmark for ages and over the years has grown to quite a few restaurants. Finally, a couple years ago they opened a Camp Bowie location, much to the delight of all of us. Their old world style, hand-tossed pizzas are to die for with their crunchy, crisp crust and European style toppings. Feta and artichoke hearts should definitely be on your short list, but the crushed Italian sausage with mushrooms is a thing of beauty. Our kids devour this pizza. Don't forget an order of sautéed crab claws to start things off.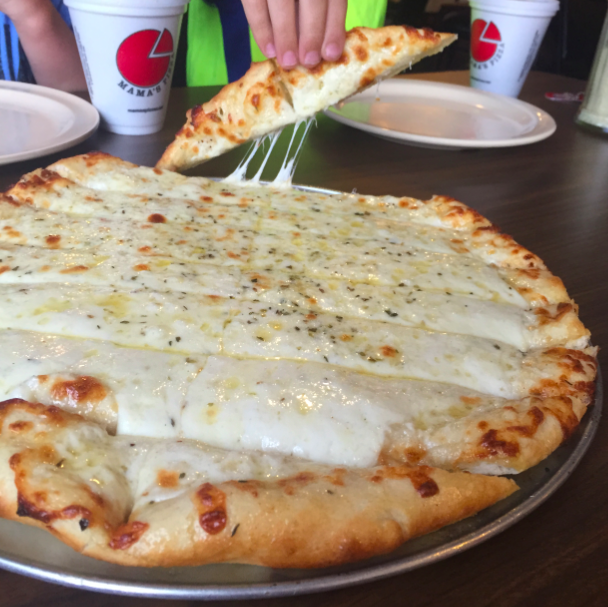 4. Mama's Pizza is the go-to pizza treat for us. It is absolutely decadent and delicious. Toppings are typical meats and veggies, nothing too out of the ordinary. The focus at Mama's is the thick, chewy crust slathered in garlic butter and the rivers of fresh, melty mozzarella. It really doesn't matter what else you put on top, if anything at all. The crust and cheese will set you free. We also love Mama's because all of their locations are super kid friendly. Everyone is there to hang out and have some great pizza. They aren't worried about kids running around having fun. Pro tip: Try the cheese sticks and wear your loose pants for this indulgence.
If you haven't tried one or more of these amazing Fort Worth Pizzerias stop what you're doing, grab your kids, spouse, significant other or even a perfect stranger and treat them to something delicious. To make it a bit easier for you we have 2 gift cards to get you started! $25 to Inzo Italian Kitchen and $20 to Mama's Pizza. Y-U–M, Comment below with your favorite pizza topping! Winner announced Saturday, July 11th right here on the blog!
THE CONTEST IS NOW OVER, thank you to all who participated. Bree Perez, congratulations!!!  xoxoxo, Victoria