According to USA Today, Olivella's has the best pizza in the great state of Texas. Bold statement. We all have our favorite, but once you've eaten Olivella's pizza, that assessment is pretty tough to argue with. In a word, it is delicious! In fact, the famous foodie, Rachael Ray, said Olivella's makes "the most incredible pizza you'll ever eat."
Olivella's, which was started right here in Texas twelve years ago, is the vision of the great-grandson of one of the earliest pizza pioneers in Naples, Italy. That's some serious street cred. With authentic recipes dating back over 100 years, Olivella's is one of the few pizzerias anywhere that serves two styles of authentic Italian pizza: Neapolitan and super thin Roman. I suggest you try both as they're quite different from each other, and they're both amazing.
You, of course, can design your own pizza, but honestly you might want to consider leaving it up the professionals. Olivella's Family's Specialty Pizzas list has something for everyone. The Soppressata & Sausage, Diavola, and the Black Truffle are our favorites, but you really can't go wrong with any of them.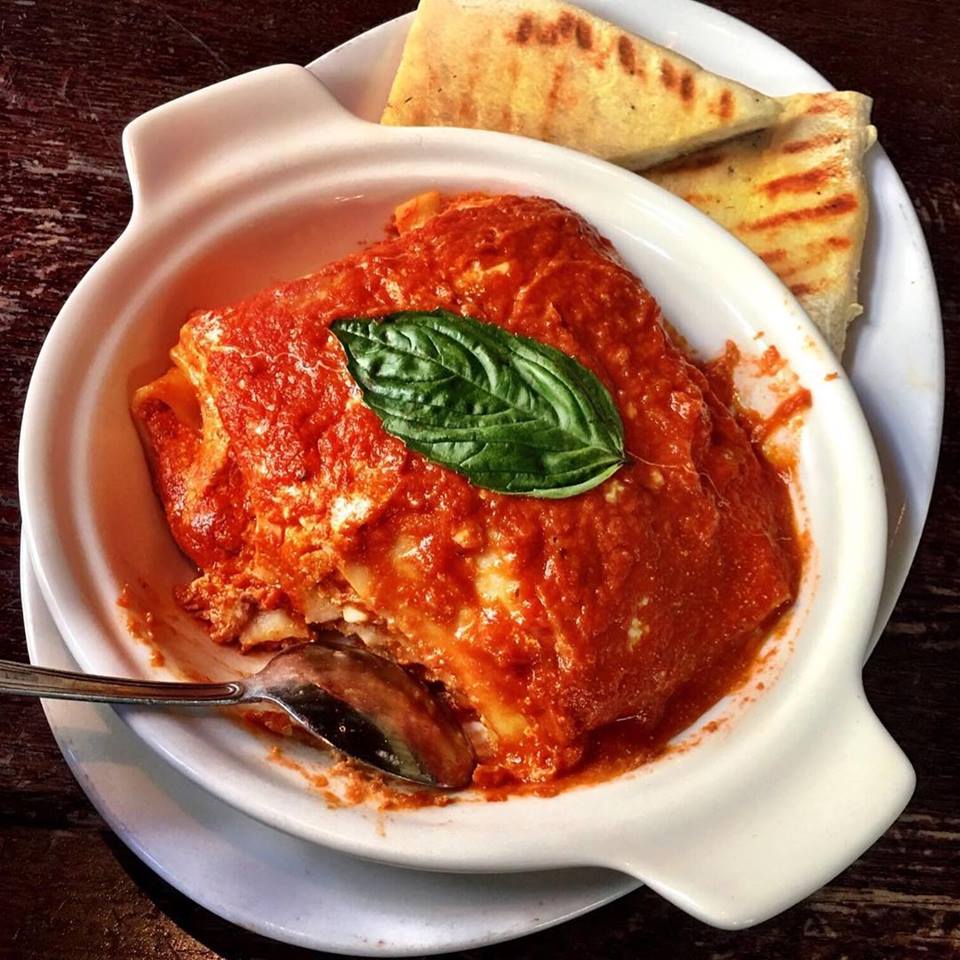 At Olivella's it doesn't stop at pizza, though. Their appetizers, salads, sandwiches and pasta dishes are without a doubt some of the best you can find anywhere. I highly recommend the Tomato-Mozz Bruschetta, the Burrata Salad, and the Chicken Pesto sandwich. But the Pasta Forno is simply to kill for. You know, like "leave the gun, bring the Pasta Forno."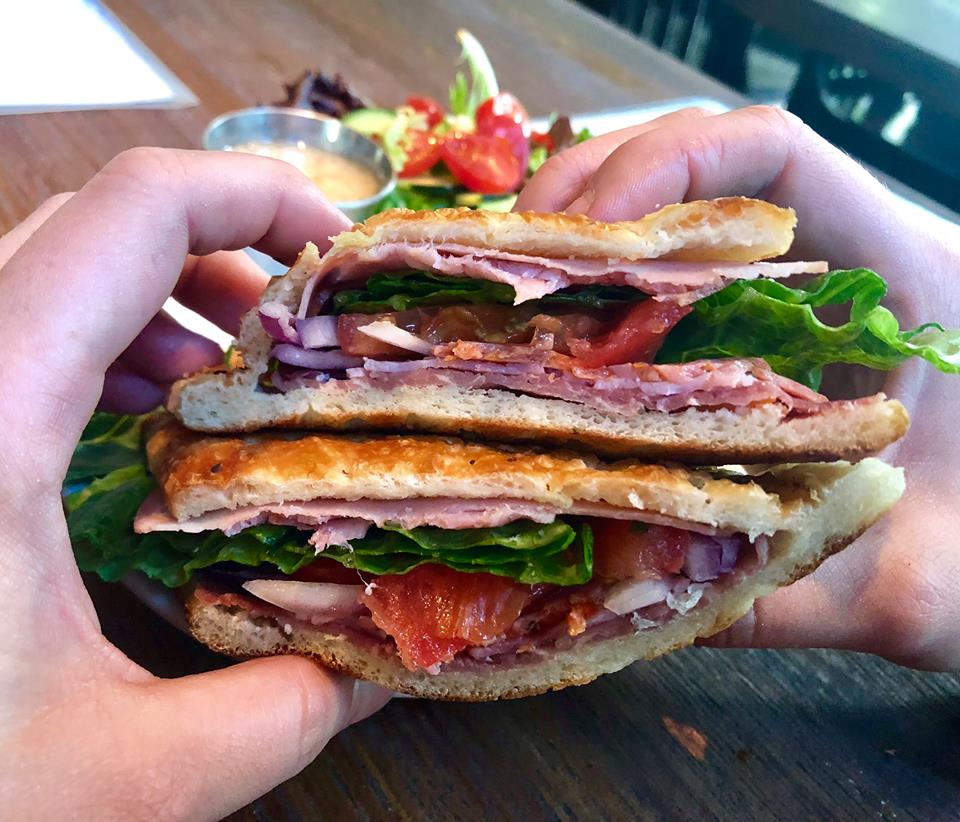 Follow all that goodness with Olivella's old family homemade desserts (the Nutella Mousse and Tiramisu are our favorites). Oh you're also gonna want to sample the impressive, extensive, and affordable wine list, too. I'm a huge fan of Italian reds and their selection is pretty perfect with offerings ranging from $8 glasses to $40 bottles. Is it possible to eat Italian food without wine?
If you're looking for a place to host a party or an event, Olivella's has one of the coolest venues in town available at very reasonable prices.  Their patio with bar and retractable roof is the perfect setting for any soiree, regardless of our unpredictable North Texas weather.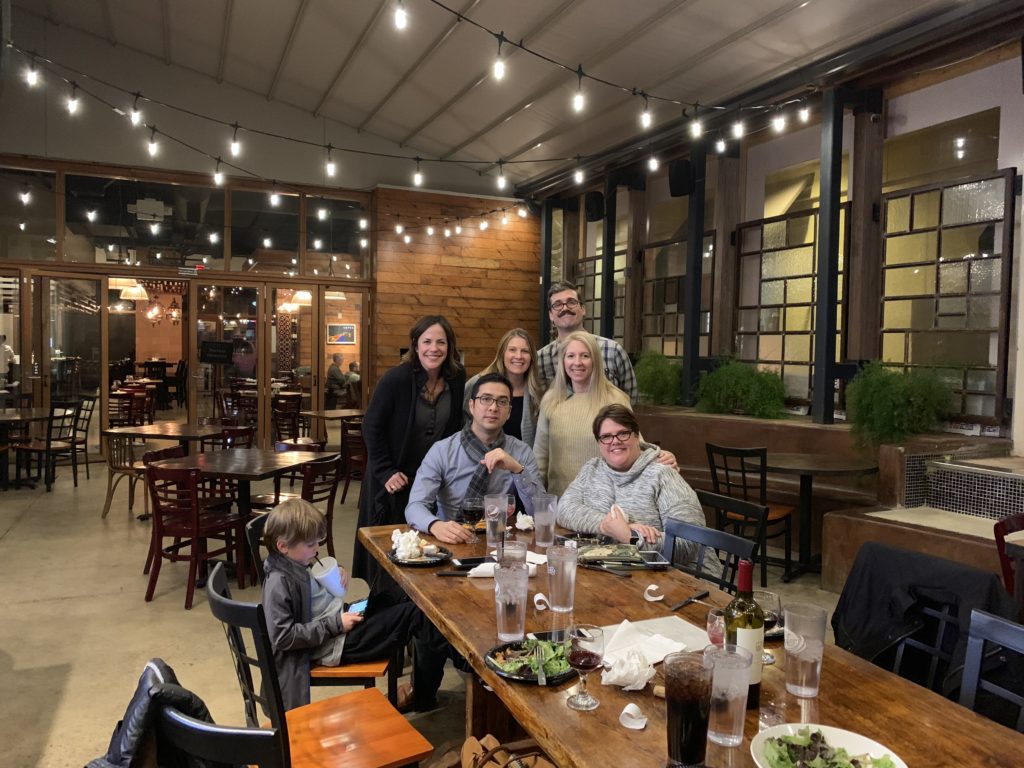 Finally, you'll want to check out the daily specials at Olivella's. Tuesday through Friday is Buy One Get One Free on the Roman style ("Metro") pizzas from 2:30 to 5:30. Tuesday is half price wine bottles! Wednesday is Date Night with $5 bruschetta, $10 and $12 Margherita pizzas and discounts on select wine bottles. Thursday night, though, is the best night. $10 Sangria Pitchers and KIDS EAT FREE! What?! Sign me up!
Olivella's Fort Worth is located at 6333 Camp Bowie Blvd Ste #240
Victoria Wise runs Tanglewood Moms, publishes Madeworhty magazine in Fort Worth,Texas, raises four awesome kids with her loving husband, and makes time as a board member for non-profits Lone Star Film Festival and Connected Commerce Council. Some of her accomplishments include being a part of Facebook's SMB Council, being a Founding Member of TCU Neeley School's Women to the Power of 10, receiving Safe Haven's Legacy of Women Award, and having a successful sale of a previous business. She just completed a Kickstarter that reached 100% of their funding goals for newly launching UPPA TEA.