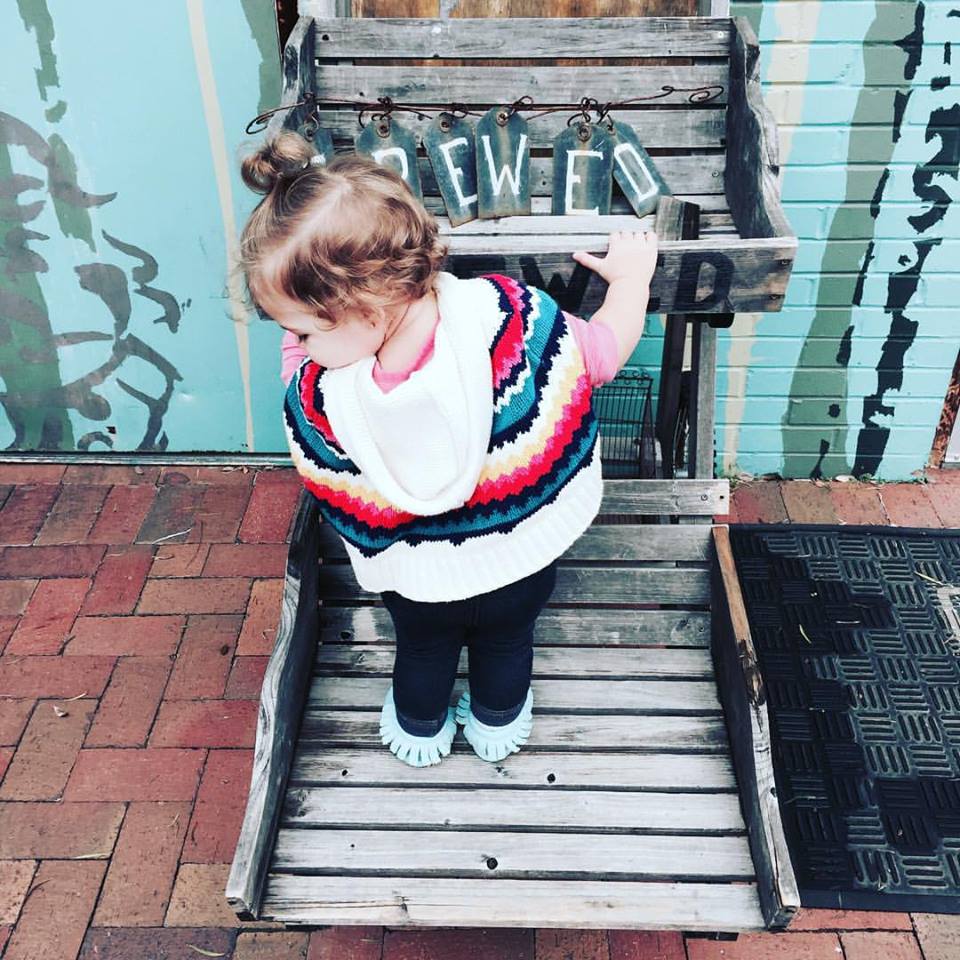 There is an excitement in the air as the seasons change. People are happily sipping their autumn flavored lattes, shopping for boots and scarves, cooking comfort food, and taking family photos amongst the yellow and red foliage. However, as the frigid winds of winter beckon our doorstep, there is one thing most parents dread; the inevitable cabin fever destined to consume our winter days. That is why we've put together a list of fun ideas to take your tiny tots (and bigger kids too) this winter season.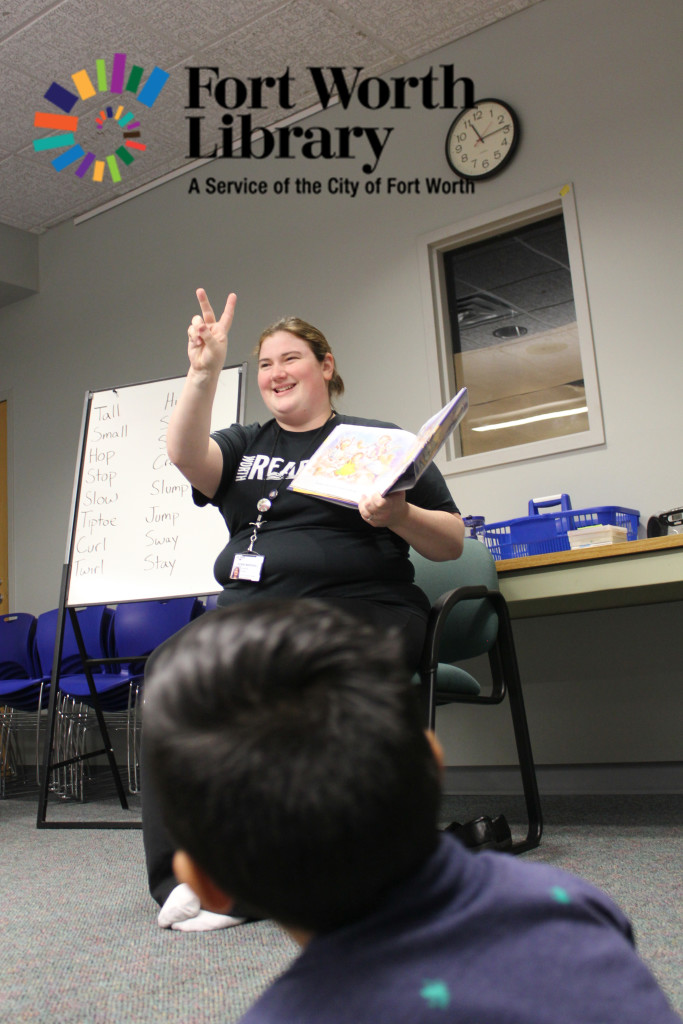 Grab a book, sing a song!
It seems a bit obvious but the Fort Worth Public Library is a wonderful place to spend some of those long winter days. Not only is it free, but there is always something going on at a library near you. Our very own Southwest Regional branch has become a favorite with my kids. Every Tuesday at 11am they hold a special "Shake, Rattle and Read" story time. This class is taught by the very talented and engaging librarian, Robin Marshall, who sings songs, dances and reads stories with the children. This program is a great way to get some of the wiggles out and at the same time, encourage literacy. Check fortworthtexas.gov.library for locations and schedules.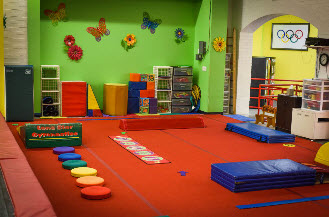 Tumble through the winter blues!
Lone Star Gymnastics is another family favorite. This colorful, clean facility offers preschool classes appropriate for babies six months to children six years. The children follow specially thought out rotations of varied movement, tumbling exercises, and apparatus exercises with the help of their friendly and patient instructors (6mo-2 1/2 years require parent assistance). The children benefit in so many ways. Not only are they having fun, but they are developing important gross motor skills and learning to follow directions and take turns. There is a once a year registration fee, then you pay as you go by sessions lasting four weeks each. Walk in before class starts and request a free first-time pass to give it a try! Visit lonestargym.org for class information for all ages.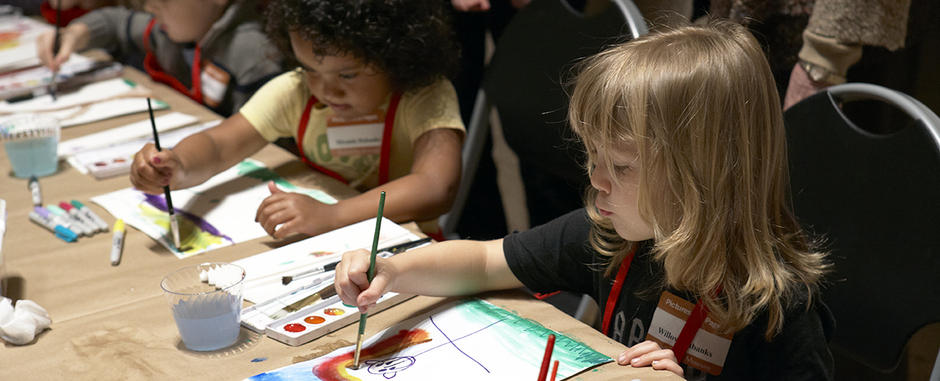 A cultured tot's a happy tot!
Fort Worth's cultural district is full of world class museums and they are all great places to take your children this winter. The Kimbell Art Museum in particular has gone above and beyond to provide educational experiences that are sure to give your tot something to smile about this winter. Among the many programs available is their "Family Fun in Studio A" located in the Piano Pavilion Drop In area. It is intended for children five and under and provides parent/child hands on activities, a children's library, and digital interactive stations. This program is free and available daily during normal museum hours. Be sure to look online at their additional classes held select Tuesdays and Saturdays for preschoolers and school age children.

Pump up the temperature this winter!
Does your child like to jump? Does your child like to make noise? Does your child like to jam to the radio? Pump it Up is the place for them. It offers a safe environment for your kiddo to jump off all that pent up energy. Toddler Bounce is the time to go, Monday-Friday 10AM-11:30AM. During this window only children walking-5 years of age are allowed on the bouncy equipment. Caretakers and babies are free. Be sure to confirm the time on the website event calendar as it is also a popular place for private parties. Did I mention caretakers are allowed on the slides? (The real reason I go.)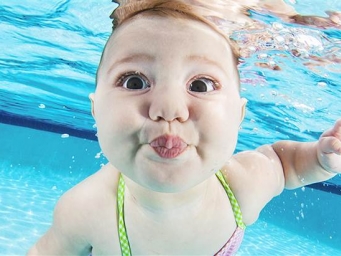 Something a little different!
Swimming is not something most people think to do when it's thirty degrees outside, but it is a great time of year to enroll your little guppies in lessons. Emler Swim School provides lessons all winter long. Their classes are semester-based but you can enroll anytime. They offer classes for babies starting at 2 months (parent is in the pool), all the way up to adults. Watch your children's lessons from climate controlled observation room as they learn confidence and lifesaving skills in a nurturing environment. Get ahead of the summer crowd and go online to watch their fascinating videos and learn more about this fun place.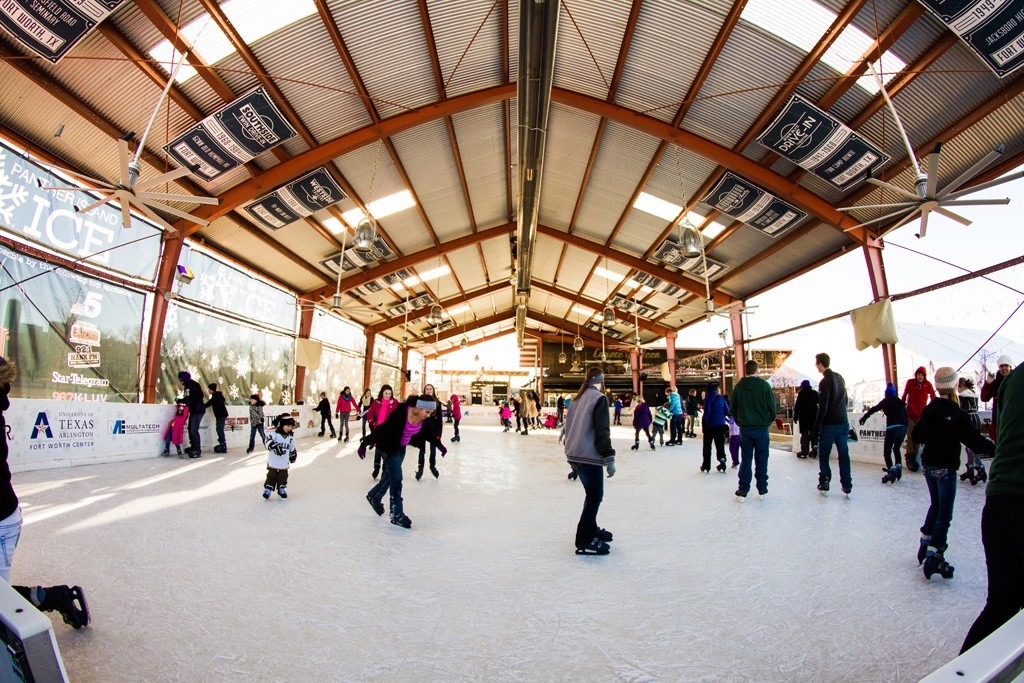 If you can't beat 'em!
We've been talking about activities to do inside with our small children, but the fact is, they love to be outside even if it's at risk of frostbite. So I say, if you can't beat 'em, join 'em.   Panther Island Ice is a newer Fort Worth tradition that is gaining popularity. It operates 7 days a week including holidays from November 20-January 18. There is no age requirement to skate. Panther Ice rents skates as small as children's 9 but also offers adjustable double blade skates for kids under 3 that make it easier for them to walk on the ice. Should they hate the actual skating experience there is no charge to hang around outside the rink and watch the skaters pass by-actually my preference. While you are there stick around and watch a movie at the Coyote Drive-In too.
Written By Christy Ortiz
Fort Worth native, former educator, mommy of two.
---
For advertising inquiries, please email tanglewoodmoms(at)gmail(dot)com