Staying home for Spring Break? You can still experience different cultures with your children. Here are some unique ideas for you and your family to explore. These fun adventures will allow you to appreciate different countries while staying within a two-hour drive from home.
The Netherlands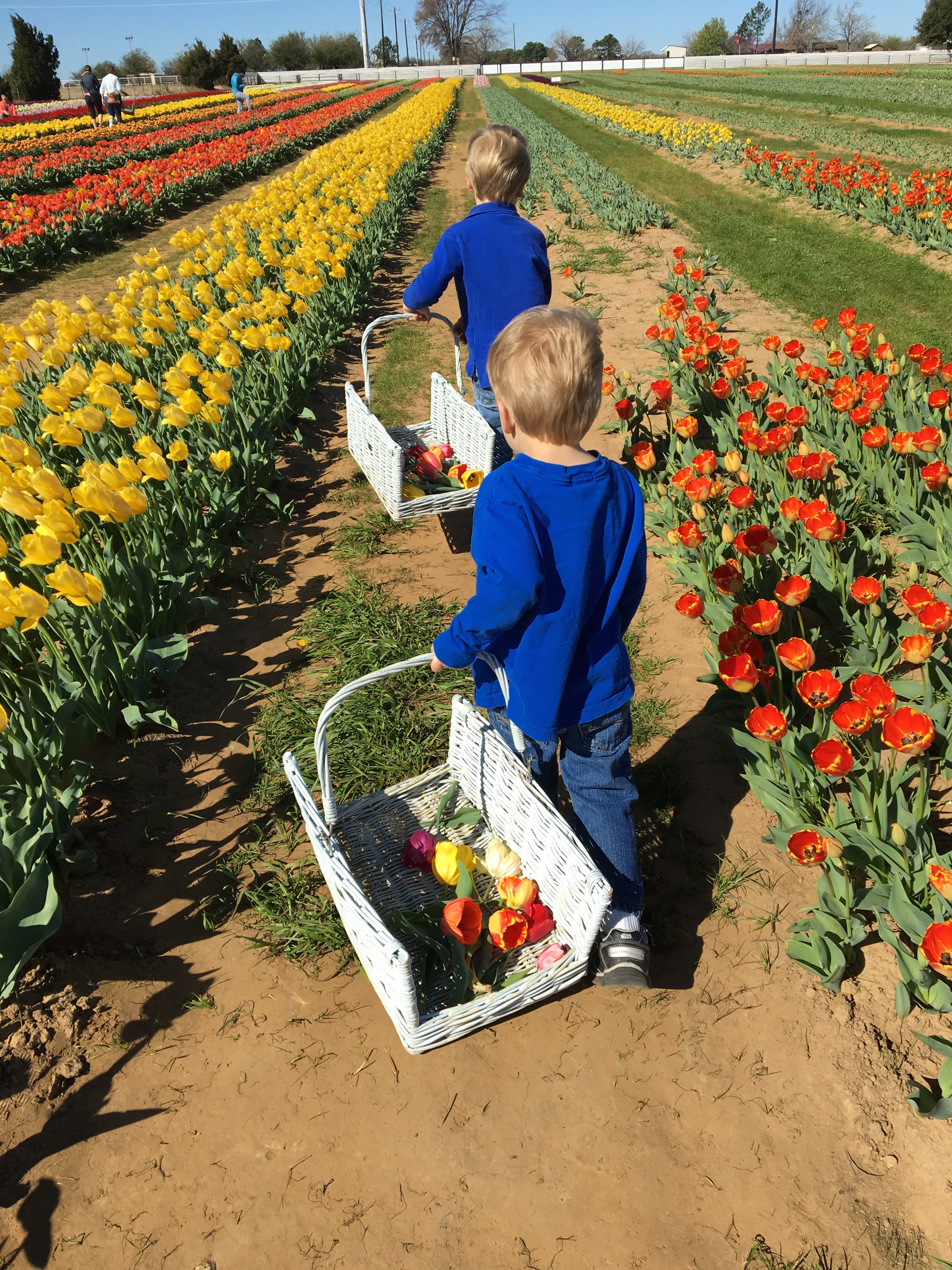 Pieter Koeman's parents came from Holland and brought with them the knowledge of growing bulbs. They kept expanding and now are here in North Texas right outside of Denton in Pilot Point. Texas Tulips is an hour and a half north of Fort Worth and can be easily visited in a day.   We were there picking tulips, taking pictures, and playing on the hay bales for over an hour. I packed snacks and drinks and used the picnic tables available for lunch before we headed back home. Let me warn you that you need to decide if and how many tulips your children can pick. At $2.50 a stem, you may need to tell your children to pick their most favorite one. I gave my boys some baskets and got carried away. The next time they will have a limit, as I paid the price, literally. Ultimately, the flowers were absolutely beautiful, and I got pictures and memories of our day, which is priceless. These beautiful fields are blooming now until the end of April.
Italy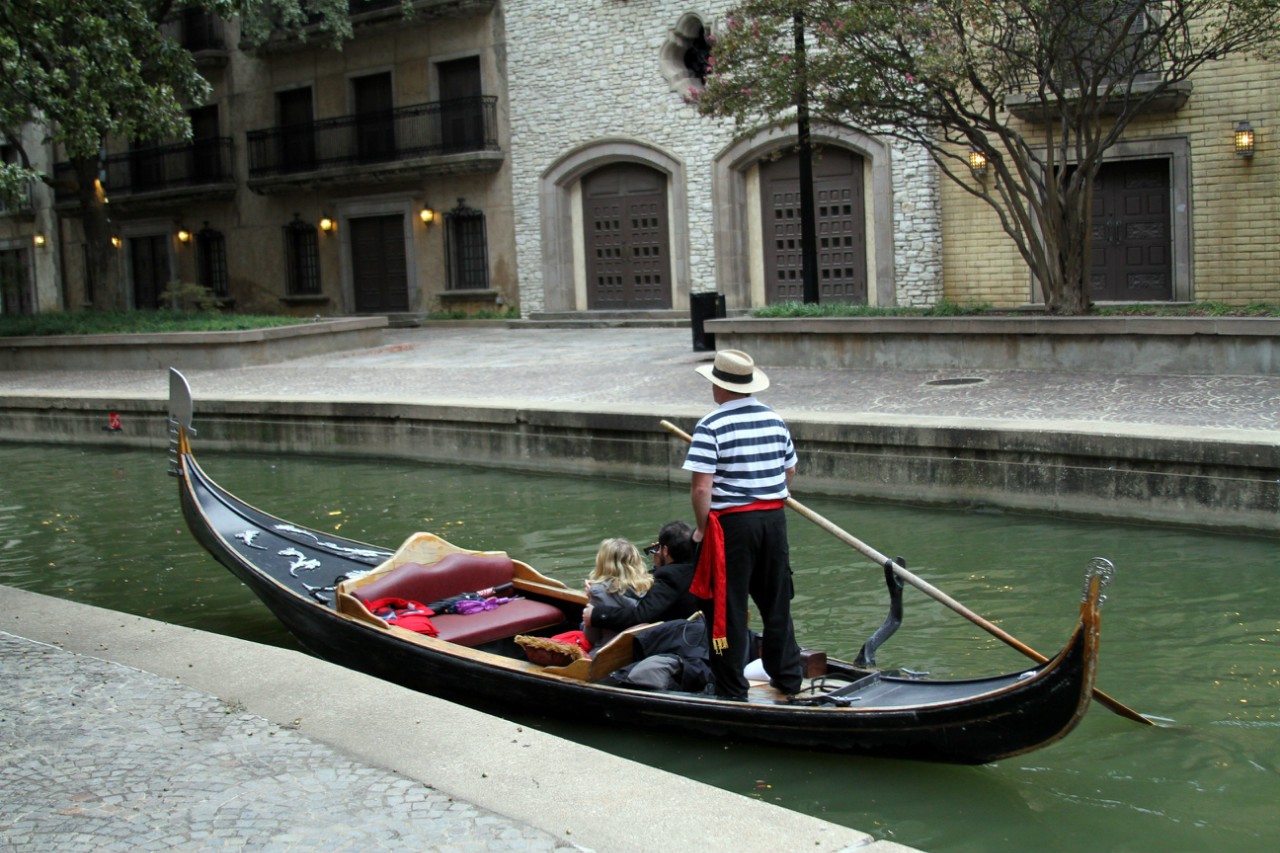 Don't have time to head to Venice? In Las Colinas, outside of Irving, there are gondola rides to help you get the Venetian experience right here! You must email them to reserve your date and time at http://www.irving.gondola.com/request-a-cruise-40. The boats will seat 4, and children under 5 are Free! Grab some dinner at your favorite Italian restaurant to round out your special day.
Germany
There is an authentic biergarten here in Fort Worth. It's called Edelweiss and is located on Southwest Blvd. on the traffic circle. The chef is German, and the menu is classic. Live entertainment and dancing begins at 6pm. (Happy Hour begins at 5pm on Thursdays and Fridays!) It will be a fun evening for the whole family, and you can escape to Munich without ever getting on a plane!
Japan
This idea maybe obvious, but it is one of my favorite places in town: the Japanese Gardens. Teach your children to meditate in the Zen Garden, feed the fish, and climb the Yin/Yang sculpture. Dinner at Japanese Palace as a family will finish off the week with a bang (or a volcano of fire)!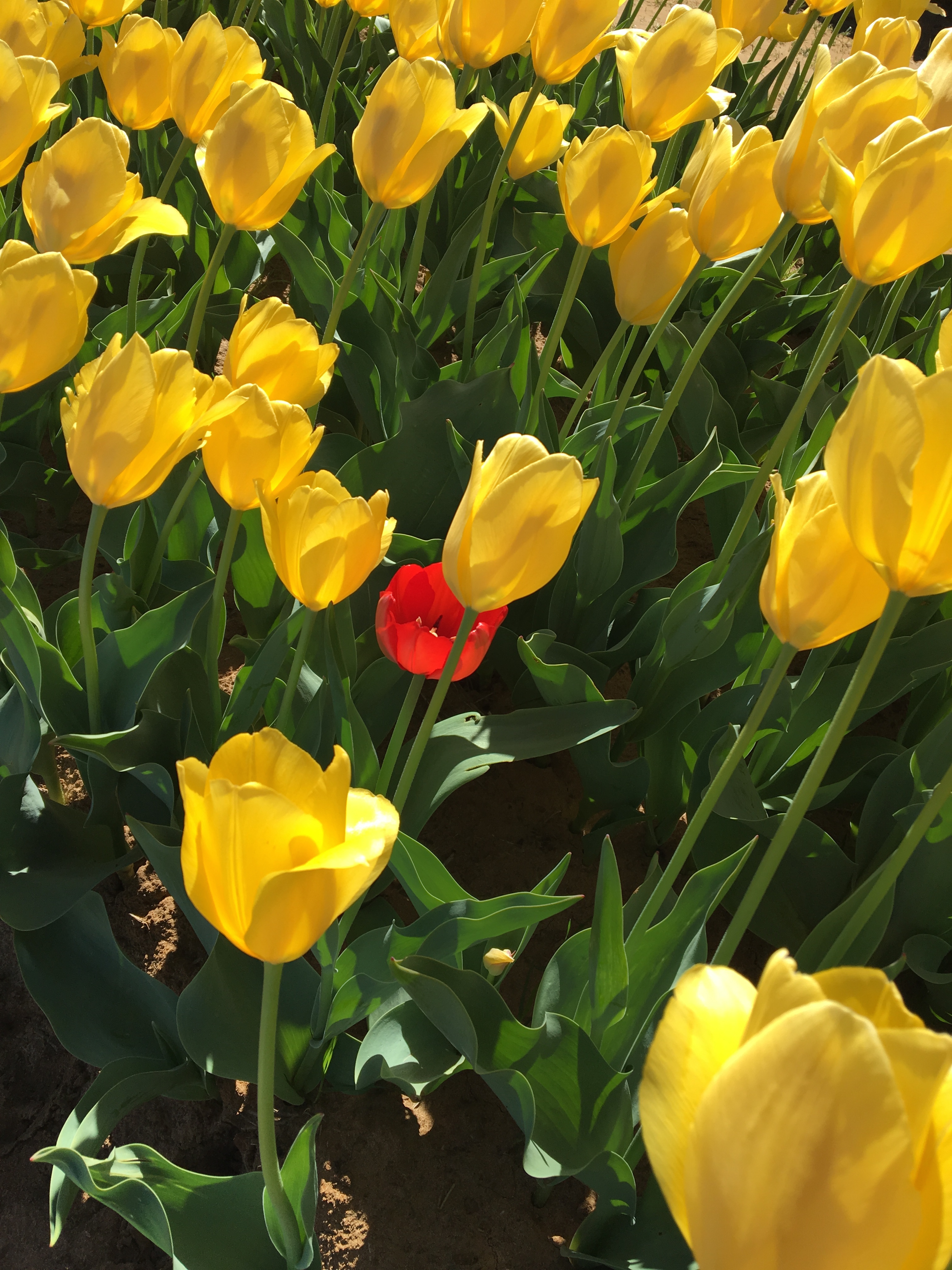 You can expand the learning with these activities by going to the library and checking out various books on the different countries, or just make it fun and enjoy the time together. The zoo is going to be swamped.   Escape the crowds. In a bunch of yellow tulips, be the red one!
Tricia Schniederjan is a Fort Worth girl born and raised, Tricia is a runner, scuba diver, snow and water skier, hiker and kayaker.  Her love of exploring has taken her on many adventures with her 5 children which has led to her becoming an expert at traveling with children. She is a UT Austin graduate, an optimist, peace keeper and enjoyer of life.